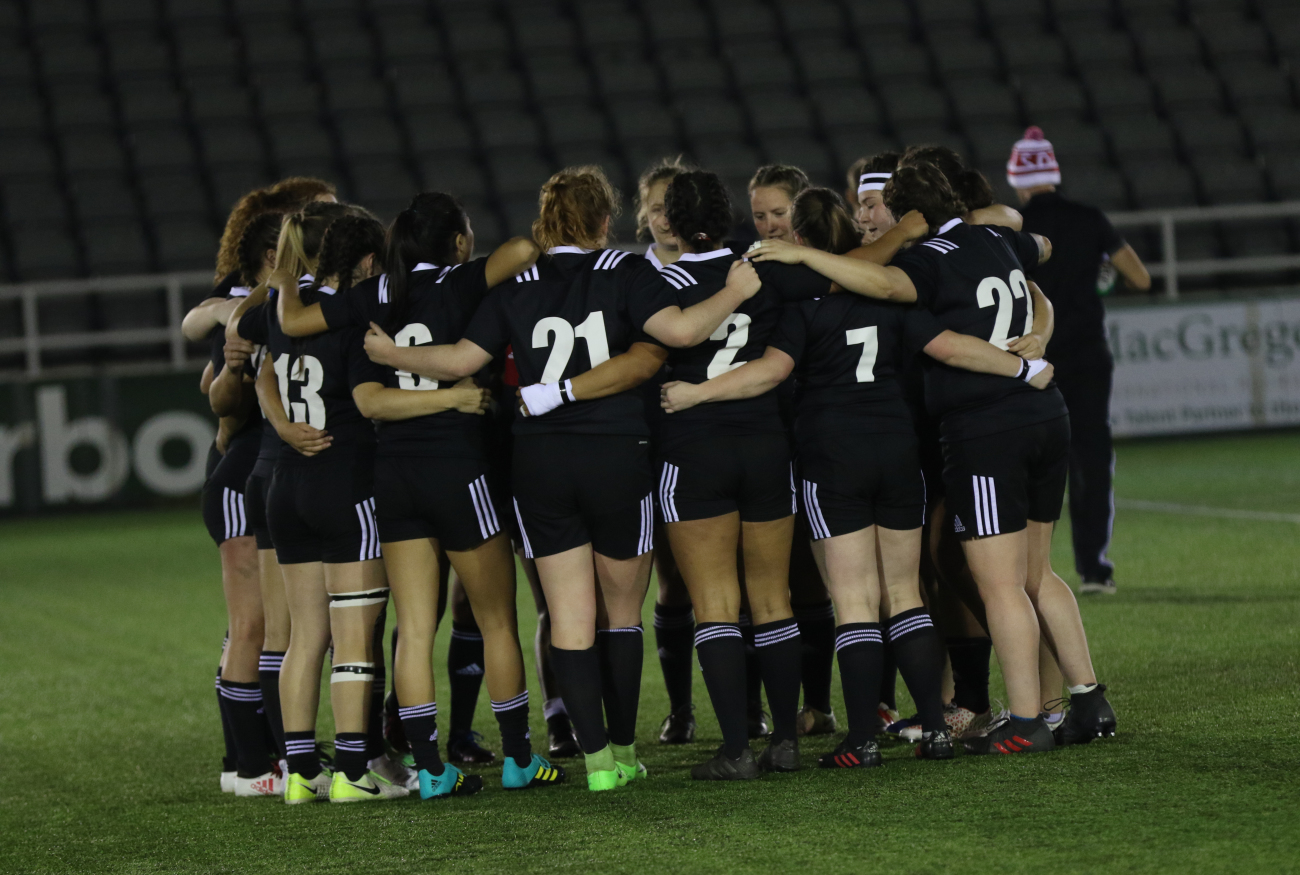 Christmas came early for Northumbria Sport W1 Rugby Union as they managed to secure a fantastic away win against title rivals Edinburgh.
Heading into the tie, Northumbria had not registered a win in the Scottish capital for over three years with the visitors keen to put that record to rest.
Seeking to keep the pressure on their other title rivals Durham, Northumbria came out of the blocks flying, showing off their expansive brand of rugby as they tore through the Edinburgh defence.
And when the full-time whistle went, a superb hat-trick from Frankie Sands coupled with scores from Louise Maclane and Jess Dadds meant that Northumbria had secured a famous 27-15 win over their Scottish counterparts.
And speaking after the game, centre Georgia Cutt admitted she was overjoyed with her sides performance.
"It felt really great to go into the Christmas break with a win," said Cutt.
"We'd been prepping really well for the Edinburgh game.
"We've not been going out and we've been hitting the gym a lot.
"Our aim was to win and obviously, we had to win to be second in the league before Christmas.
"The last three years we've played away at Edinburgh and not won so we were really determined to get the win and doing so felt amazing – especially for the older girls who'd lost the last few away against Edinburgh
"So, beating them away was nice because we fulfilled the challenge that we set ourselves.
"We're in a good place and we're really happy."
The win for Northumbria opens up an eight-point gap between them and Edinburgh, meaning that their closest competition for the title are local rivals Durham who sit top of the league.
And Cutt was adamant that her side would be well up for the local derby once the Christmas break was over as they look to push on with their title charge.
"Over Christmas we need to keep our conditioning and fitness up – we can't let that dip because after the break we have a big game against Durham at home," said a determined Cutt.
"We have to win that one so over the break we aiming to stay determined, fit and ready.
"We know that we have to be ready for that game and we want to show that we're going to fight for the title.
"Our performance in the last few games have shown that we can beat any team if we put our minds to it.
"Every game our performances have gotten better bar the loss against Durham away which gave us a bit of a reality check – it fired us up and made us think because we know we are so much better than that.
"The games at home have been great – but we needed that Durham game to fire us up and push us on heading into the second half of the season.
"We know we can beat Durham."