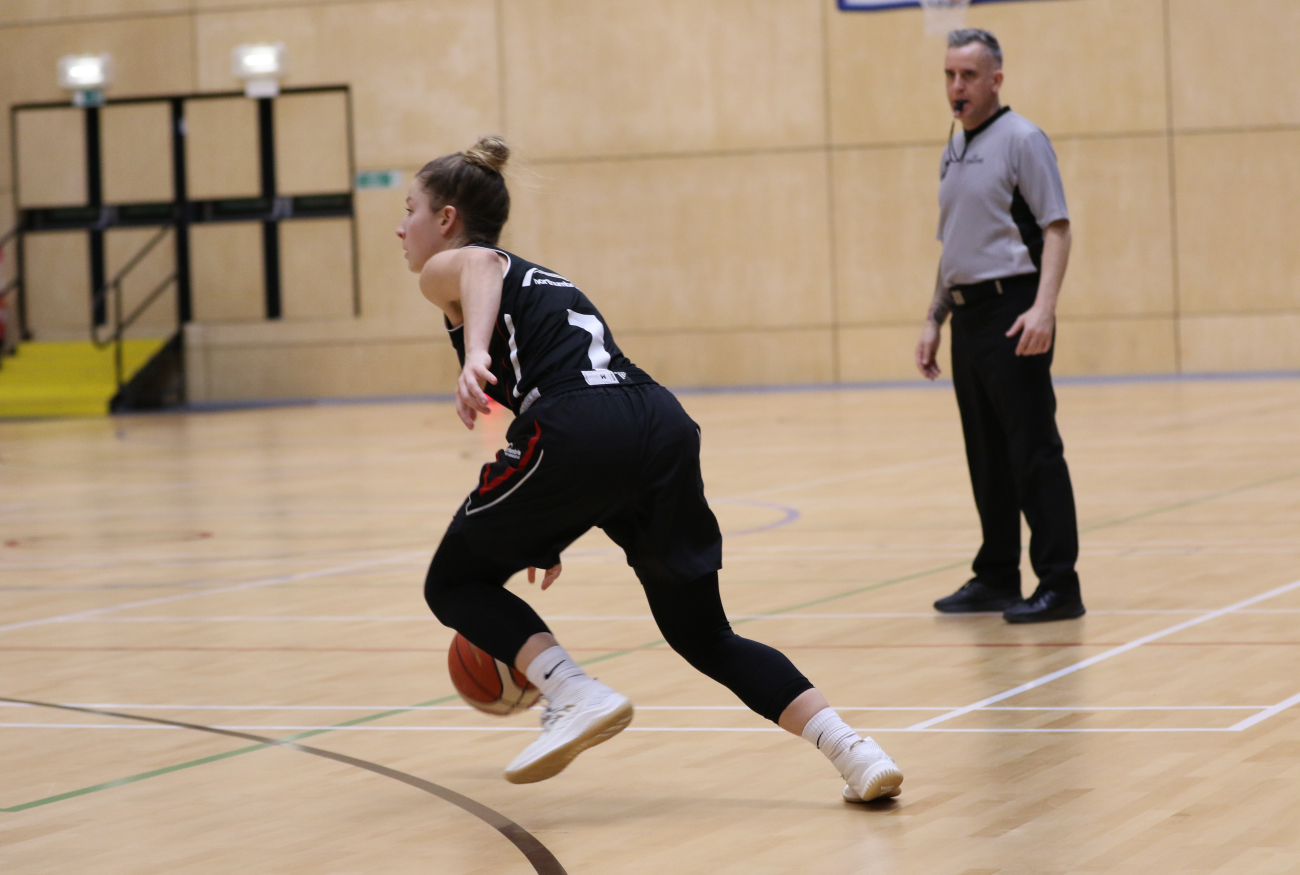 Northumbria Sport W1 Basketball playcaller Christ Bunten left Sport Central elated after his side produced a dominate display to dismantled a haphazard Nottingham Trent side.
Under the lights of Sport Central, Northumbria ran rampant against their Midlands opponents, dispatching them 102-41.
And speaking after the game, Bunten admitted he was delighted with both his sides performance against Trent and their flying start to the season.
"We played really well," Bunten said.
"At this point in time, we're just trying to better ourselves.
"It was good to see the girls have a lot of fun on the court and it was also good for us to get some rotations in.
"The rotations mean that we're able to give some people valuable minutes for future games ahead.
"So, it's been useful for us to get people playing more who haven't normally.
"We're still a work in progress but we've got so many great players this year.
"It's still early days and teams go through different issues throughout a long season, be it minutes wise or chemistry wise, but this group is different.
"They get on with each other so well off the court and they all want the same goal which Is to win basketball games.
"We're still not 100% gelled but we're not far off from their and we're heading in the right direction."
Next up for Northumbria is a clash against rivals Durham who narrowly beat Bunten's side to last years BUCS Championship title after a late come-from-behind rally.
And Bunten admitted he was relishing the chance to face off against their North-East counterparts.
"Next week we play Durham who obviously last season beat us at BUCS Big Wednesday by one," Bunten said.
"The team we have this season is much deeper so we need to look to push the pace, be aggressive and play our defence.
"Next week will be a really good, tough game because Durham have some excellent players who have some range.
"So it'll be a really good test to see where we're at."