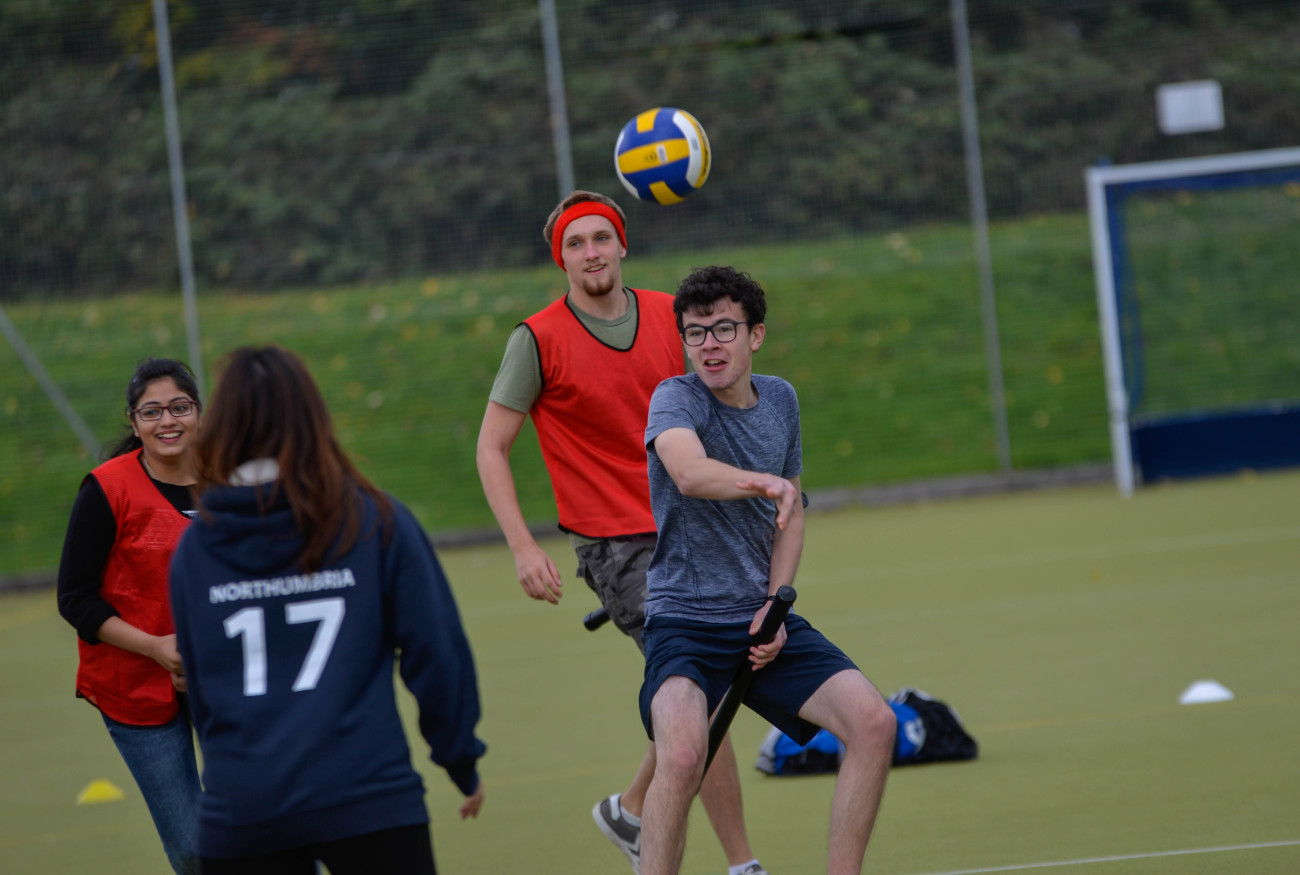 One of the fastest rising coaches at the heart of the North East's burgeoning Quidditch community has picked up a top award following another standout season with Northumbria University.
Ben Young was named Best Newcomer Leader at the 2018 Quidditch Community Awards after growing the sport on Tyneside.
And ahead of the new campaign, the Northumbria student and head coach has clinched a place on the prestigious Level Up course – the only official Quidditch coaching qualification in the UK.
"It's been another great year for Quidditch," said Young. "I was very humbled to receive recognition at the Community Awards and received some great feedback from coaches and officials at Team UK.
"It was an award voted for by players and shows that we're moving in the right direction.
"Level Up is something I've been looking to get involved with for some time. It's a coaching scheme run by the Team UK Quidditch coaches and has three levels.
"I've been studying for level one which involved seminars with Team UK coaches and I'm about to move on to level two which focuses on practical skills and techniques.
"Level three involves a coach coming to review me during a training session before I'm graded."
Quidditch has experienced an explosion in participation and popularity after making its presence felt in the world famous Harry Potter films based on the best-selling books by JK Rowling.
Recognised by universities across the UK, it has become a staple of student sport and Northumbria are looking to recruit heavily this summer.
Young is also in talks with Quidditch UK to determine whether the North East can host a prestigious Hatchling event early next year.
"In terms of recruitment for next season we already have expressions of interest from two experienced players who have left their university teams due to graduation and are moving back home closer to Newcastle," he added.
"It's a great start but we're looking to bring in more players sooner rather than later."