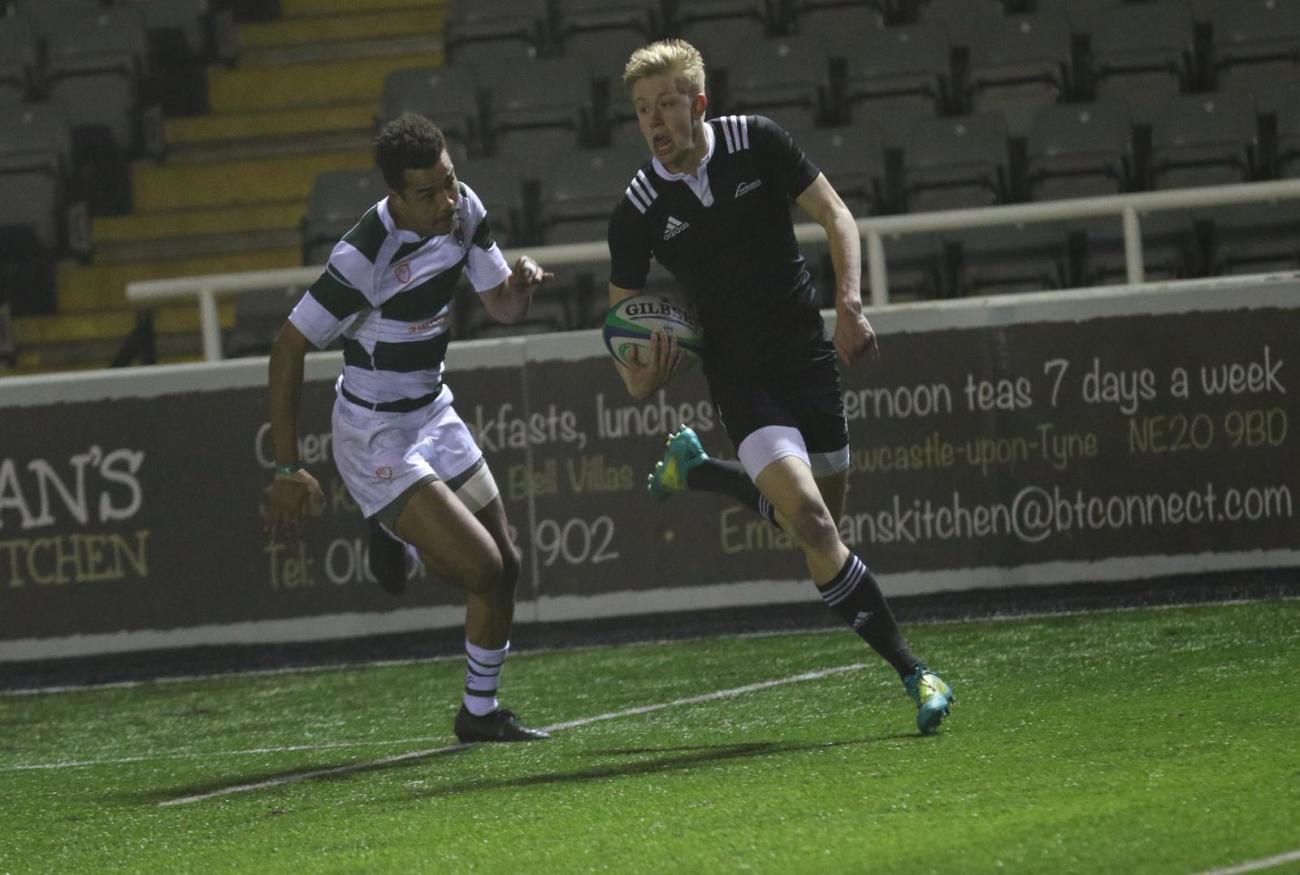 Northumbria Sport M1 Rugby Union lost their first home game of this year's BUCS Super Rugby season after they succumbed to a 31-22 loss at the hands of Exeter University.
Under the lights of Kingston Park, the visitors came out all guns blazing in the opening 30 minutes and managed to almost put the game to bed in the first half as they roared out to a comfortable 21-0 lead.
Not to be deterred, Northumbria did manage to muster up a brief comeback thanks to tries from George Williams, Josh Hodge and James Elliot.
But unfortunately, the hosts were unable to recover from their slow start.
And speaking after the game, head of rugby Darren Fearn admitted that the opening 30 minutes of the game cost his side dearly.
"Obviously, the first 30 minutes killed us," said a pensive Fearn.
"Maul time was probably a big factor in killing us early and they got three massive bits of go forward off the back of it early on.
"We lacked a bit of leadership and problem solving at times I thought.
"Exeter were dominant going forward and we couldn't get back in time to defend them.
"It took 30 minutes for us to have a word with ourselves and say how are we going to solve this and by then we'd left ourselves with too much to do."
And while it would also have been easy for Fearn to give his players the hairdryer treatment following their first home loss – he instead opted to urge his talented group of players to stick together as they look to end 2018 the first half of the BUCS Super Rugby season on a high.
"When we had the ball, we looked dangerous – that's us to a T!," said Fearn.
"We play some of the best attacking rugby in the league on our day when we're focussed and all on the same page – we didn't do that against Exeter.
"The guys need to be cleverer – we beat teams by shifting the ball and playing quick.
"When we had quick ball, we looked good but then we immediately started playing with some sloppy ball placement and didn't clear out effectively.
"It's all well and good being able to talk the talk but we need guys to step up and back that talk up.
"They're not going to get punished for trying something and it not coming off – they will get punished though by the opposition if they just don't try anything at all.
"This group are such a talented bunch of lads which is why it hurts me as a coach so much to see them not do their ability justice.
"When they're in the flow and confident there aren't any limitations or restrictions on them.
"They score some unbelievable tries and I know that we'll get there – this is a bump in the road on our journey."