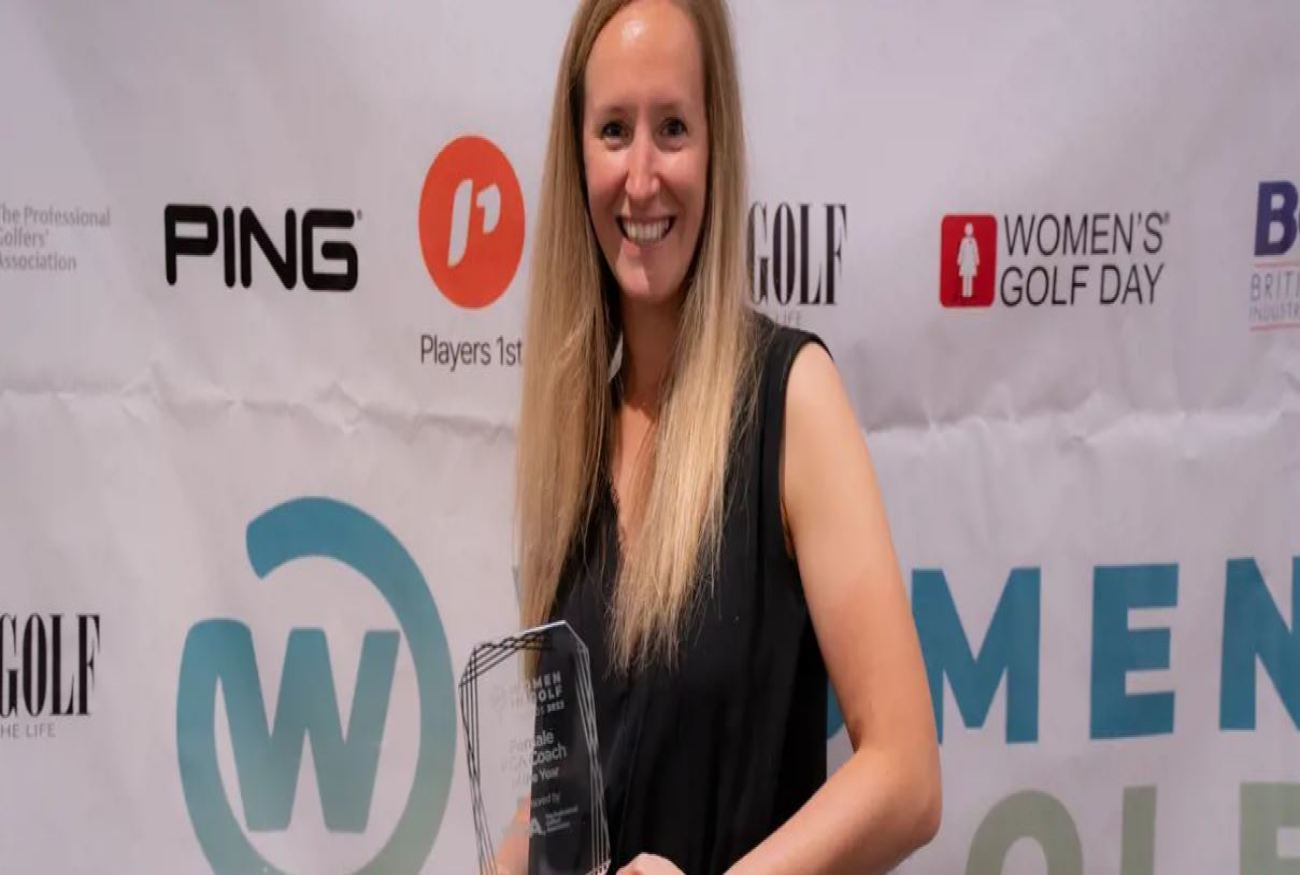 One of Northumbria Sport's golf coaches, Sally Hinton, recently won the Professional Golfers Association (PGA) Female Coach of the Year.
Sally who is based at Close House and coaches Northumbria's golf team won the award at the Women in Golf Awards at Walton Heath Golf Club in August.
Sally was shortlisted for the award against Lysa Jones, from The Oaks Golf Club and Denise Hastings from Bedfordshire Golf Club.
There was a total of 380 nominations for 35 different coaches for the PGA Female Coach of The Year award, with Sally beating off competition to be crowned the 2023 winner.
On receiving the award at the event, Sally said: "I'd like to celebrate all the women in the room - I think we can all agree, there's some fantastic role models here. I'd like to especially mention Denise and Lysa who were also shortlisted. With role models like those we've got in the room, there's going to be lots more women and girls getting into golf. After all, you've got to see it to be it, and I believe that visibility of women working in golf and playing golf has never been better than it is today. In The PGA there are now over 300 female PGA Pros and Trainees, and this number is set to grow in coming years. The future really looks bright for women's golf."
A huge congratulations to Sally from everyone here at Northumbria Sport.