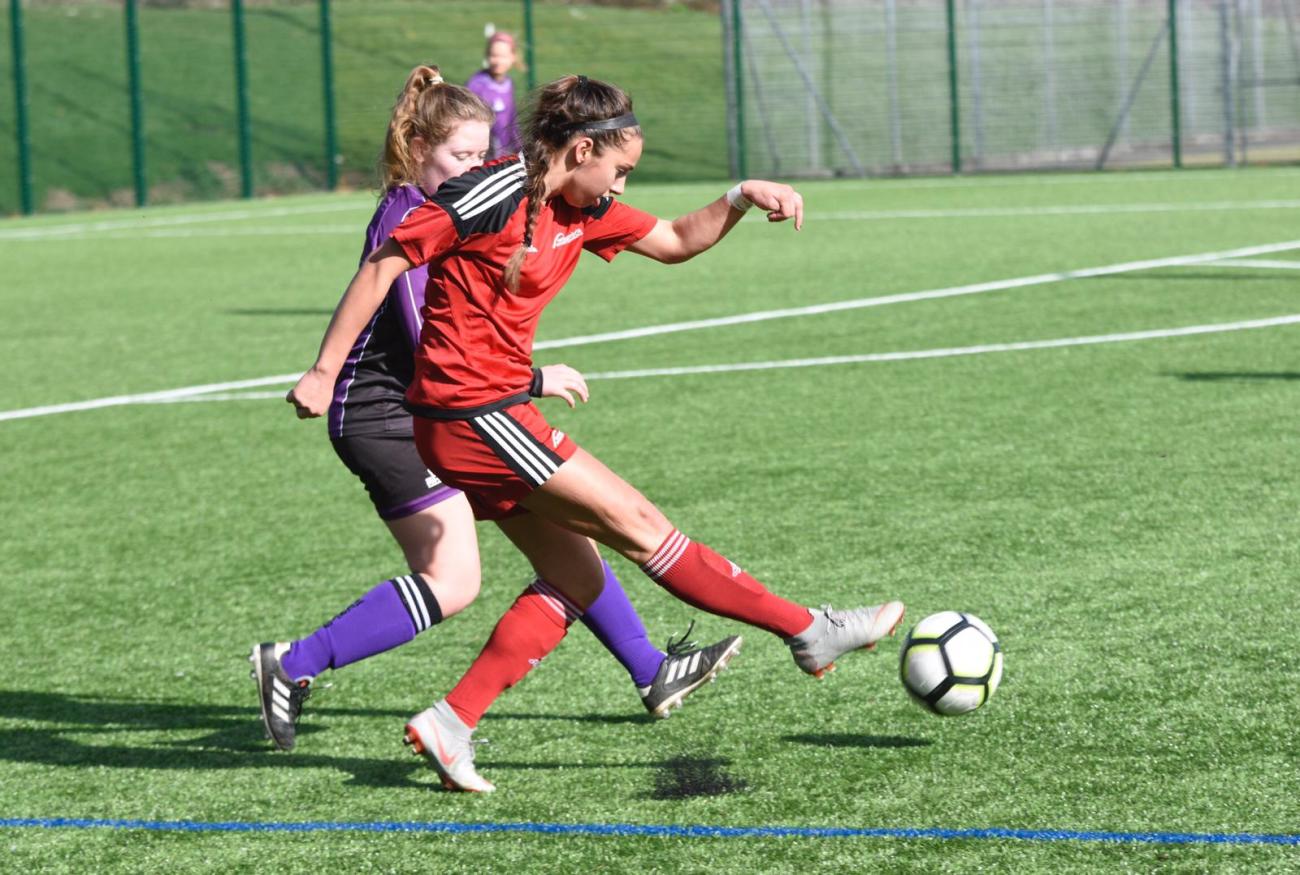 Northumbria Sport W1 football managed to secure their place at this year's BUCS Big Wednesday finale with a superb 4-1 home win against a tough Hertfordshire Uni side.
Having already been crowned champions of the BUCS Premier North league, coach Amber Whiteley's side were looking to continue their strong regular season form, as they look to secure an impressive cup double.
In adverse conditions, Northumbria flew through the Hertfordshire defence, with a brace from Bridget Galloway, coupled with goals from Mollie Lambert and Molly Dwyer wrapping a comfortable win for Whiteley's side.
And, speaking after the game, goalkeeper Grace Donnelly admitted she was thrilled with the fast start Northumbria made going further to state that she was thrilled they managed to create so many chances in such poor conditions.
"We started off really strong in the first half and created a lot of chances," said Donnelly.
"The girls kept the ball on the ground and we dealt with the wind really well.
"I thought that we also looked particularly threatening at set piece time – Louise [Griffiths] narrowly missed scoring from a header that hit the crossbar!"
Part of W1's success has been down to their impressive defence, which has seen them concede only 12 goals this season.
And while Donnelly was disappointed to have not maintained a clean sheet, she stated that Hertfordshire's goal would spur Northumbria on to improve their defensive play as they look to secure BUCS glory.
"I was disappointed to concede and not keep a clean sheet," said the Northumbria shot stopper.
"The positive is that is gives us something to work on as a team ahead of the final – we know that we need to be better defensively.
"I think we conceded due to a brief spell of complacency, so it's important going into the final that we concentrate for the entire game."
The BUCS Big Wednesday clash against Loughborough will be some of Whiteley's side's last chance to represent Northumbria.
Last season, Northumbria found themselves on the end of a heart breaking 2-0 final defeat at the hands of arch rivals Durham.
And with the memory of the Durham game long gone, Donnelly expressed her excitement for this seasons BUCS finale – stating that she and her teammates will be doing everything in their power to take home the gold.
"As a group we're all excited for the final," Donnelly said.
"For a few of us, it'll be our last final at Northumbria so we're hoping to go out with a win and a gold medal which has definitely been a challenge for us in previous years."