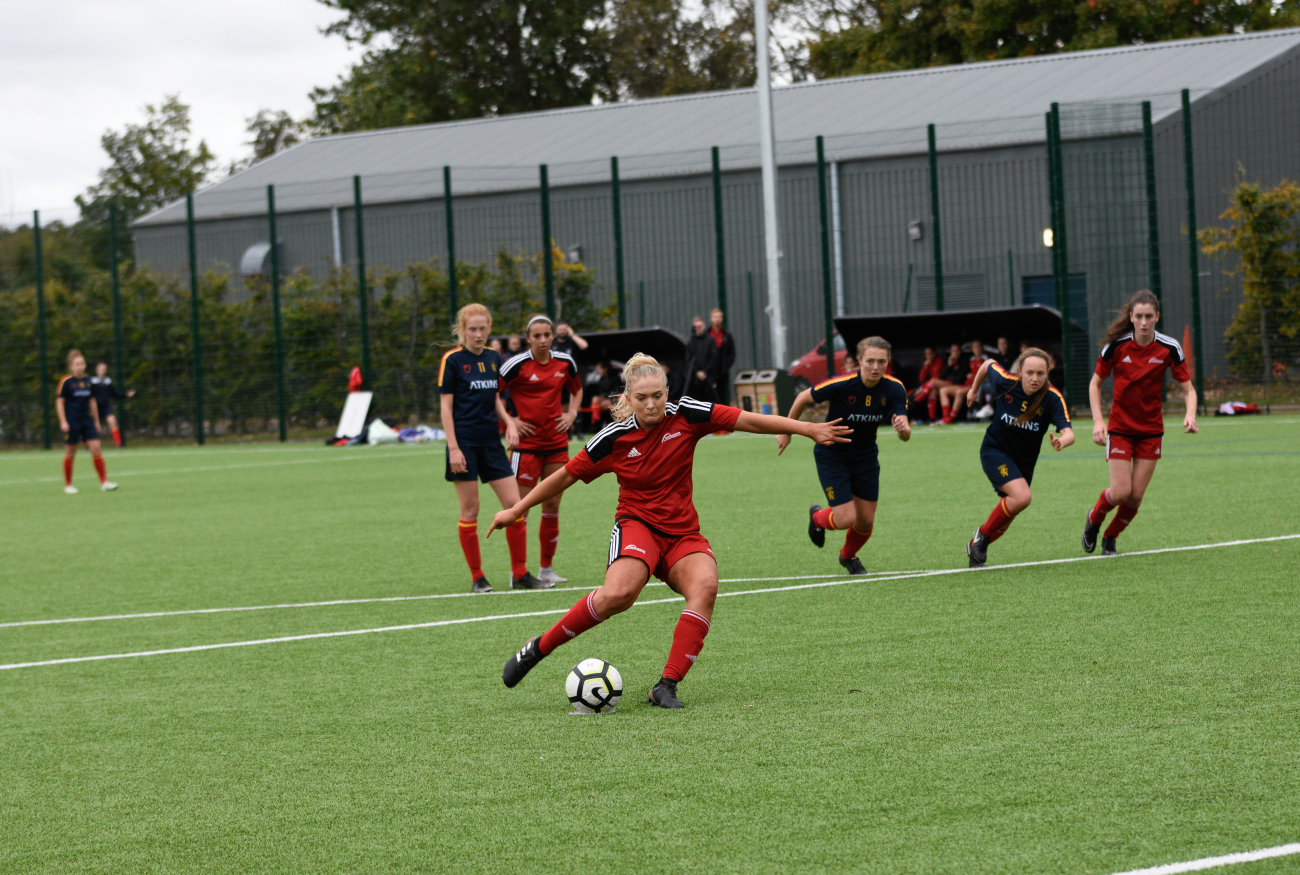 Ahead of their game against rivals Durham, Northumbria Sport W1 football coach Amber Whiteley is confident that her side can carry on their impressive start to the season.
Last time out, Whiteley's side scored an astonishing 10 goals as they ran rampant against Leeds Beckett.
And Whiteley admitted she was delighted with how her side performed against their Yorkshire counterparts.
"I thought it was a professional performance," said Whiteley.
"Leeds are not always the easiest team to play against – they try and rough you up a little bit and try and get you into a dog fight but we did really well to stay focussed and stick to our gameplan.
"We were clinical in front of goal and I can't complain when we score 10."
The clash between the Durham is a rematch of last season's BUCS Big Wednesday final, which saw Northumbria narrowly lose 2-0.
And while it would be easy for Whiteley to view this game as a revenge game, the coach was adamant that her side were predominately focussing on themselves in an effort to maintain their fantastic form.
"I've been really pleased with the start that everyone has made," said Whiteley.
"We've had a long pre-season – starting back in August which meant that we had seven or eight weeks before we actually played our first game.
"We had a couple of friendlies before we started so it meant we were really together and really well organised before our first game against Birmingham.
"I've been really pleased with the start we've made and it's probably the best chance that we've had in the last four or five seasons in terms of going on and competing for the league.
"Given the start we've made we're confident.
"We're trying to concentrate on ourselves and focus on the things that we have been doing really well rather than think about Durham too much.
"We're all confident going into Wednesday with the belief that they can go and take the three points from Durham."