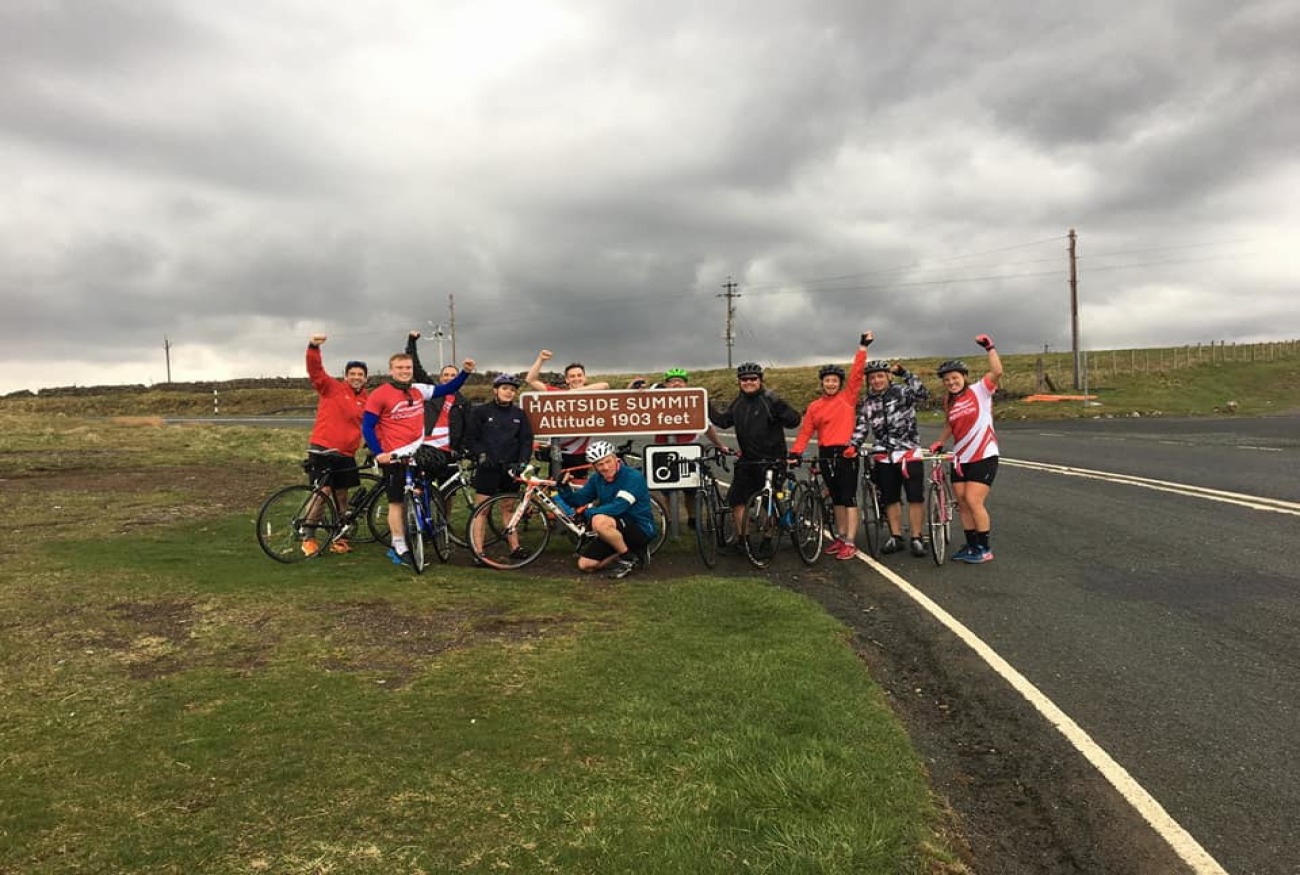 Simon Yates could be forgiven for looking over his shoulder as the British star closes in on a Giro D'Italia victory…after Northumbria Sport Foundation's own team of two-wheeled heroes smashed their 2018 Coast To Coast challenge.
A crack squad of staff and students are on course to raise more than £2,500 following this month's incredible effort.
And after covering more than 140 miles in just under 14 hours – reaching a top speed of 45km/h – the Northumbria riders have set their sights on chasing down Yates, Chris Froome et al.
"We might be some way off the Giro but everyone was incredible on the Coast To Coast route," said Northumbria's Sport Engagement Manager (Development and Engagement), David Jones.
"We trained hard for the challenge but nothing can prepare you for what it takes to spend so much time in the saddle.
"I'm extremely proud of everyone who took part and the team spirit was incredible. There were a few wobbles but we got there in the end."
Director of Sport Colin Stromsoy was part of the team raising vital funds for the Northumbria Sport Foundation.
And he added: "It never ceases to amaze me just what a wonderful group of people the staff and students at Northumbria are.
"The Coast To Coast requires a huge commitment – not just the ride itself but also the weeks and months of preparation.
"It was tough but knowing that the money we raised would go towards supporting some great causes at home and abroad gets you across the line."
With the Coast To Coast over for another years there's no easing off for Northumbria Sport Foundation's fundraising team.
"Next up we have the Three Peaks Challenge this weekend and I want to wish everyone taking part the very best of luck," added Jones.
"They are hoping to climb the highest mountains in Scotland, England and Wales in less than 24 hours which is some feat.
"Their fundraising total already stands at more than £1,300 but it's easy to boost that total – just text NSFD18 £5 to 70070 to help them reach their goal."