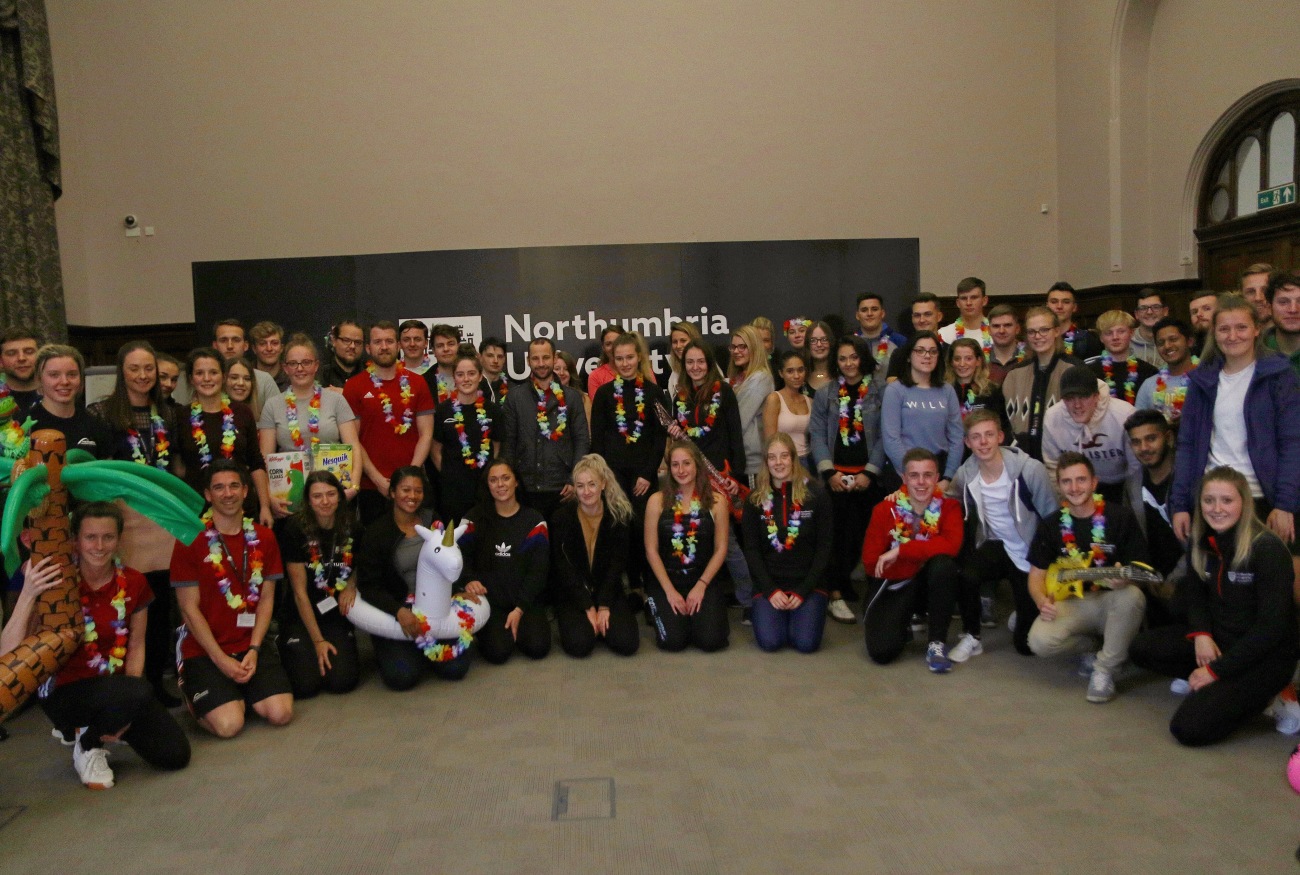 Once again Northumbria Sport are excited to announce its involvement with both the BBC Get Inspired and the Sport and Recreation Alliance's national #BigThankYou campaigns.
The campaigns are a fantastic way to celebrate the achievements of our sport volunteers and interns in the lead up to the presentation of the Unsung Hero Award at the 2018 BBC Sports Personality of the Year awards this Sunday (16th December).
For the last two years on SPOTY night, there has been a national competition where Northumbria Sport's Volunteers have made it to the final shortlist.
Our super team of volunteers had their amazing contributions recognised at last year's SPOTY awards where they were selected by the Great Britain hockey team to receive a personal thank you live on air!
And to celebrate the build-up to this year's SPOTY awards, Northumbria Sport will be celebrating all areas of the Award-Winning Student Development programme in the lead up to SPOTY by thanking our volunteers and celebrating their success over the Northumbria Sport social media channels.
This year we are aiming to provide a greater insight in to the amazing impact our volunteers have across a range of roles at Northumbria Sport, such as in media and marketing, strength and conditioning, and sport development coaching; the impact they have in the local community through football, tennis and education; and, internationally through the Volunteer Zambia Project!
Stay tuned, engage with us throughout next week, and join in when we say a #BigThankYou to our amazing volunteers and interns.