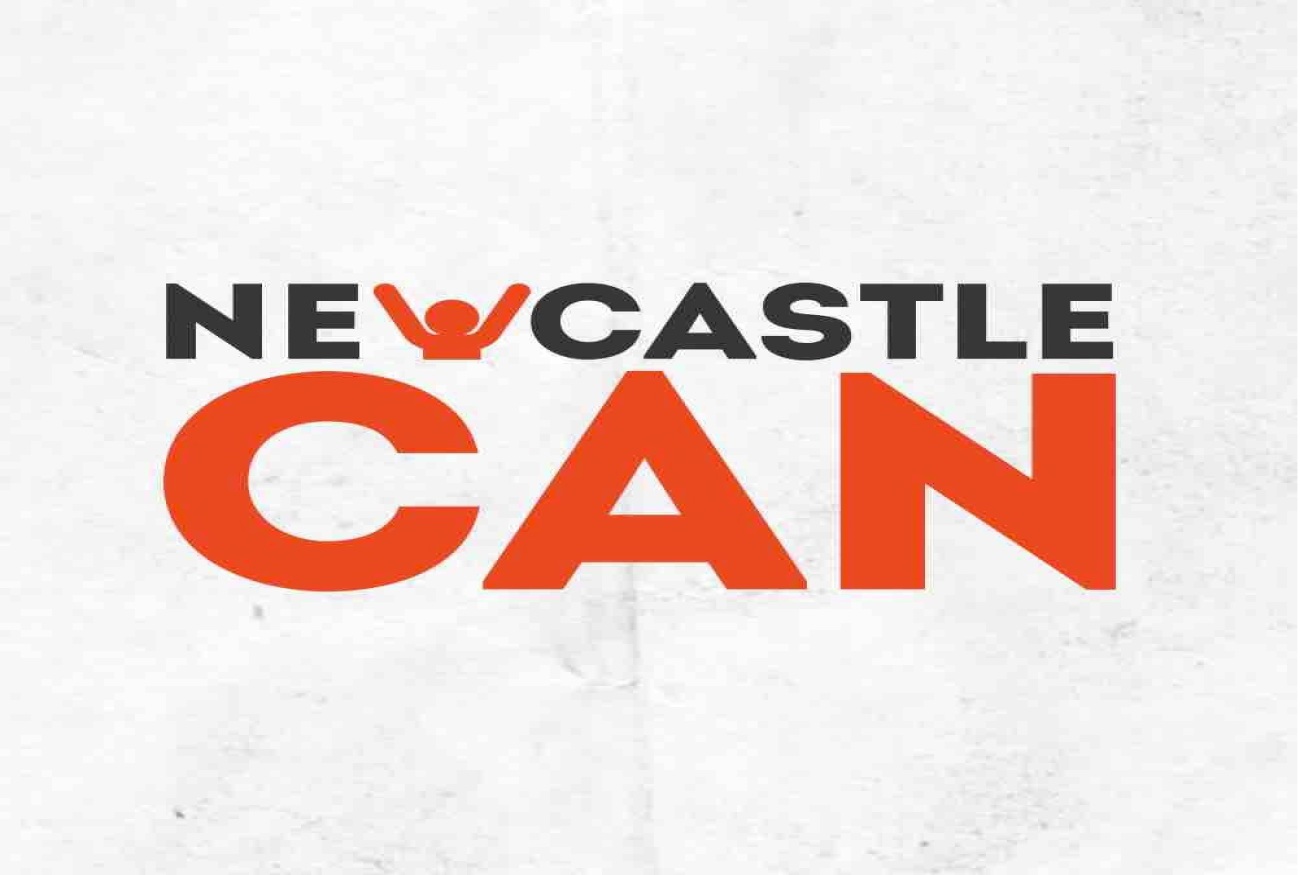 Newcastle Can! set out on a mission to get Newcastle more active and, at the same time, bring communities together. Almost a year after the initiative launched, Oscar Maung Haley caught up with celebrity chef Hugh Fearnley-Whittingstall to get his take on a groundbreaking campaign.
In January 2017, multi-award winning writer and TV celebrity chef Hugh Fearnley-Whittingstall set the city of Newcastle a challenge.
That challenge was, in keeping with the most common of New Year resolutions, to get fitter. What followed was the creation of the city-wide fitness initiative, Newcastle Can!
The challenge for the city was to lose a collective100,000 pounds (7,143 stones!) over the space of one year.
"It's been an amazing year," said an enthusiastic Fearnley-Whittingstall, during a visit to Sport Central. Northumbria University Sport partnered with Newcastle Can! last year and celebrated the initiative with a special event earlier this month.
"I've loved spending time in Newcastle and it's been great to have the collaboration of Sport Central and Active Newcastle.
"This initiative is for everyone in the city, so I hope it's a resource that everyone can use.
"And it's not just about losing the pounds, although we do still have that target of 100,000 pounds in sight!
"It's also about grouping together with family or friends - or connecting with people you don't know online - and showing them that you're supporting what they're doing."
And Fearnley-Whittingstall was keen to emphasise how heartened he had been by the changes he had seen in health of the people of Newcastle.
"It's been mind-blowing" said Fearnley-Whittingstall.
"I've been spending time with people in the city who have found it really tough to change their habits.
"It's never easy, changing habits that you've had for a very long time, or switching your diet up.
"To see people take that on is amazing and we're looking forward to taking the audience with us when our programmes come out in April.
"I think we're going to see some heart-warming and really quite moving stories."
Fearnley-Whittingstall's words were echoed by Northumbria Sport Communications and Commercial Manager, Jen Rudin.
"We started working with Newcastle Can! a few months ago," she said.
"They got in touch with us to see if we wanted to come on board as a partner and we were really keen to be part of this important initiative.
"I think it's vital for us, as a University, to get involved in stuff like this.
"We are largely about our students and our staff but we're really at the heart of sporting activity in the North East - especially within Newcastle.
"So I think that getting the public into Sport Central, seeing the different activities that are on offer, not just from us but from providers across the city centre, really helps to change the perception of what sport and physical activity can do.
"It's been a great opportunity to support such a great campaign. It's obviously really important that we tackle obesity and what better time to do it than in January?"