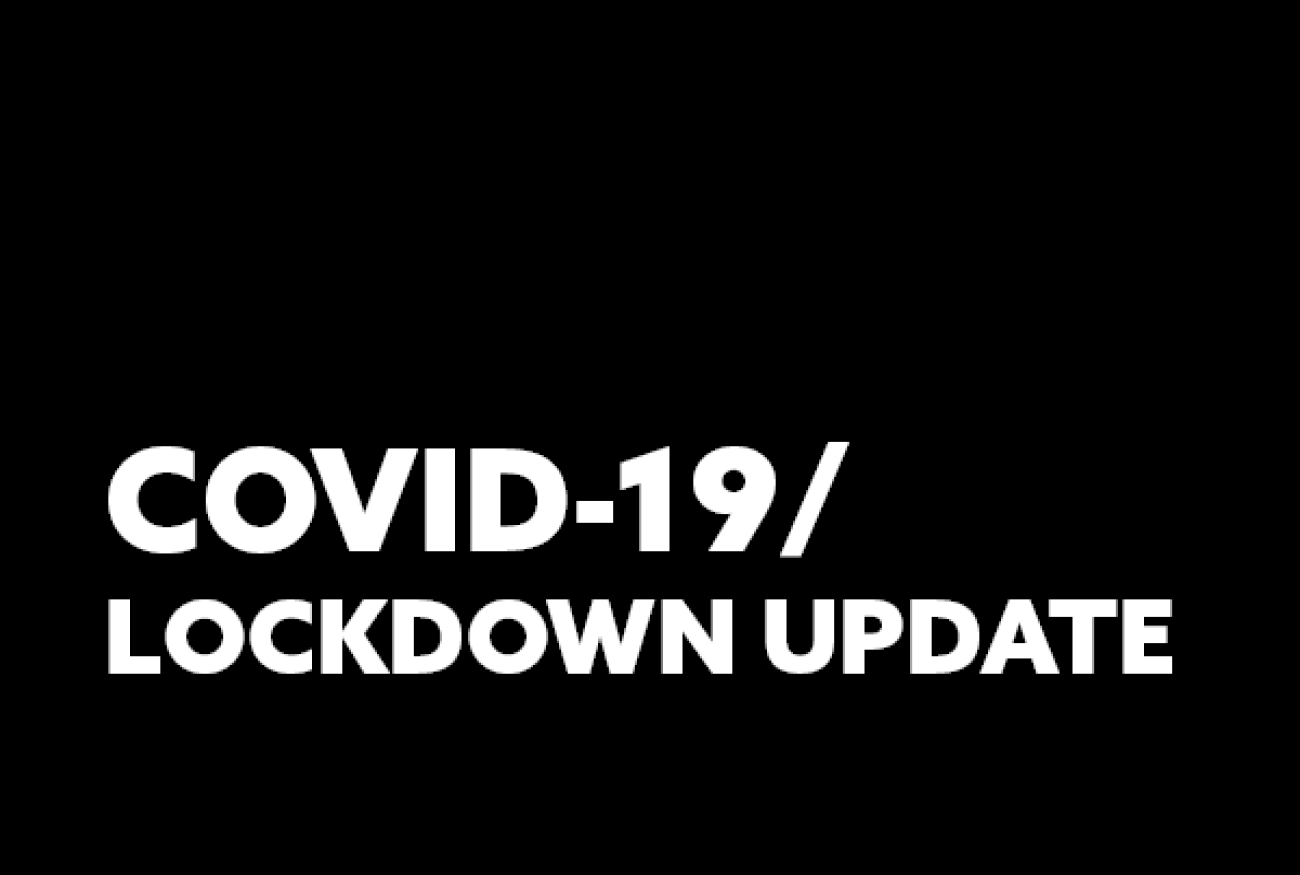 In line with the restrictions in place for the national Lockdown all our sport and fitness activity will pause from Thursday 5 November. We will follow the government guidelines and confirm a reopening date closer to the time.

The Sport Central Gym and Swimming Pool will be closed and Group Exercise classes, Sport Club sessions, Football League fixtures and Social/Household Sport activity will be temporarily paused.

Pre-paid memberships and activities will be refunded at a pro-rata rate for the period of time we are closed in line with our Terms and Conditions. See further details in our FAQs below.

Sport Central will remain open for access and use of the Student Hangout area within the main arena as well as the labs for teaching and research purposes. Internal spaces at Coach Lane Sports Centre will also remain open for essential teaching activity.
NEVER TRAIN ALONE | Online activity
We know it's not the same as hitting the gym, but we've done this before and so together we can do this again… even better!
Set your lockdown health, fitness and wellbeing goals now and let us help you get there…
Fitness Members are invited to join the exclusive Facebook group for daily LIVE classes, challenges, and instructor appointments.
Home workouts can also be accessed on our YouTube channel plus new sessions will be available both LIVE and pre-recorded over the coming weeks on our social media channels for everyone to access
A weekly Strength & Conditioning session aimed at our sports club members will be delivered by our Head of S&C Joel and again available for everyone to access.
We are also working with the Students Union to offer further online events and activities via the Northumbria Connected web pages www.mynsu.co.uk/besocial/northumbriaconnected
We Are Together. We Are Northumbria.
Keep updated by downloading the Northumbria Sport App and following our social media channels.
FAQs
Will the gym be closed during lockdown and if closed when will it reopen?
Yes, in line with the restrictions in place for the national lockdown the Sport Central gym along with the swimming pool and exercise classes will close from Thursday 5 November. We will follow the government guidelines and confirm a reopening date closer to the time.
Will I get a refund for my Fitness Membership?
Yes, if you have an advance paid membership you will receive a refund for the days we are closed. The refund will be processed at the end of your membership period so any further closures during that time will be reimbursed as one.,
If you have a direct debit membership, we will not take a payment on 1 December 2020.
If you have a salary deduction membership, we will not take a deduction on Wednesday 25 November 2020
I am still waiting for a refund from last year. When will I get this?
We appreciate your patience on this. We are hoping to have our management system restored very soon and as soon as we do, we will process refunds owed to members from the first national lockdown period.
Are you delivering any online workouts or sessions?
As a Fitness Member we encourage you to join the exclusive Facebook group for daily workouts, challenges and virtual appointments with our fitness team. PLUS offers and discounts from our partners including Les Mills. We will also have a number of workouts available for members and non-members on our Instagram, Facebook and YouTube channels Our Head of S&C, Joel, will also continue to deliver the weekly Sports Clubs S&C sessions – aimed at students playing sports but open to everyone.
Will I get a refund for my Sports Club Membership?
Yes, if you're training or activity is cancelled for over 2 weeks, we will offer you a refund for the sessions that are cancelled. Semester 1 sport club memberships are based upon a 12-week terms. Your refund will be calculated once we understand the full extent of cancellations.
What will happen to the remaining campus football leagues games that were scheduled for November?
We will aim to re-arrange games if this is possible, should this not be an option we will offer a refund based on the number of weeks that were unable to be accommodated.
I am a Sport Scholarship athlete can I still access Athlete Support Services?
Yes. Although you will not be able to access face to face delivery, there will still be access to your core services through virtual delivery. This will be a range of virtual S&C sessions, telephone physiotherapy appointments, and workshops such as nutrition, sport psychology and clean sport. We will communicate further information to Sport Scholars over the next week.
What will be available for me if I'm still on campus?
You can find out what is available on campus by visiting your student portal, reading your student emails, and visiting the SU website. mynsu.co.uk .The Students Union and Northumbria Sport will be also offering a range of virtual activities for you to get involved in over the next month. Make sure you visit the Northumbria Connected web page at www.mynsu.co.uk/besocial/northumbriaconnected and follow our Northumbria Sport social accounts for updates!
Will the Hangout in Sport Central remain open?
Yes, the Student Hangout will be open as a workspace between 0900 and 1600 Monday – Friday.
Will there be any Social Sport / Household Sport available?
In line with NGB guidance and the restrictions of the national lockdown we have paused our social/household sport programmes. We will be offering equipment to loan for students living in halls during the lockdown period.
I am an Intern/Volunteer, will this still be happening?
Many of our roles will still be active, with a lot of the activity moving online. Please contact your host or Kate.Hansbury@northumbria.ac.uk if you have any questions.