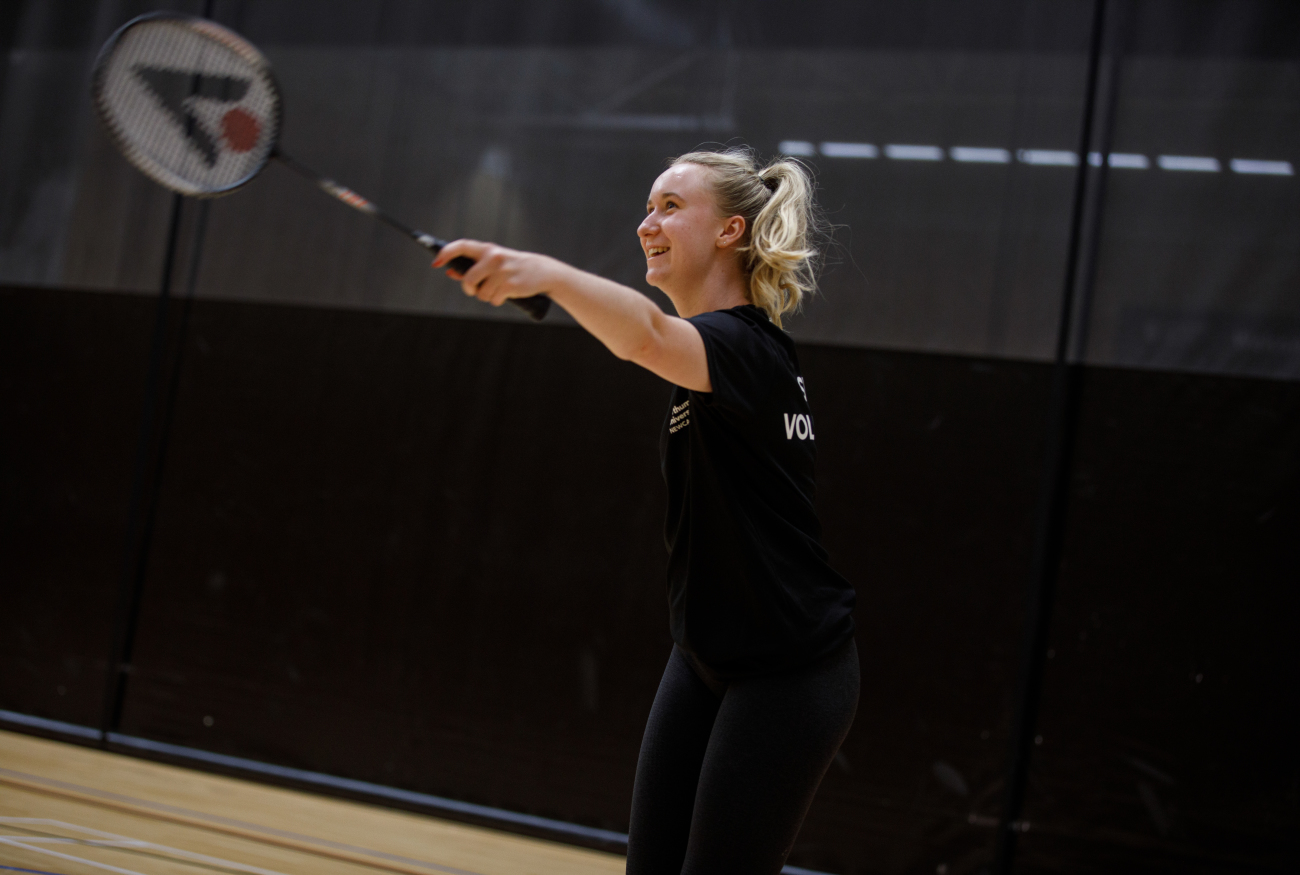 Emma Rowell: Doing a Sport Internship from my perspective
One of the key experiences recommended to you as an undergraduate is taking part in an internship. This experience enables you to gain relevant working experience and gain confidence in a real world working environment. This is why this summer I applied for and took part in a Sports Communications Assistant intern position at the University.
For me, when looking for internships as a student, seeing what was run by Northumbria University was the first place I considered as I was confident that the opportunities that were available would be very student focused with a huge emphasis on getting the most out of the experience. As a Media and Journalism student it was important for me to be able to gain more experience in written copy and article writing as well as try out some new skills that I could take away with me into my studies. My internship was three months in duration based at Sport Central with the option to still work remotely due to restrictions that were still in place in some areas, this was ideal as it was flexible around me meaning I could work where was most effective for me whilst still getting the same support from staff.
In terms of the application process it was extremely easy to navigate and I was informed promptly at each relevant stage of the process. I applied through the Northumbria Sport website viewing the available opportunities through the volunteer kinetic portal. An initial application was filled out online and then a few weeks later I was contacted confirming I had been shortlisted for the interview process. Prior to this I was required to submit a written task so that this could be discussed during the interview. The interview itself was done over Microsoft teams with a couple of members of staff, each asking allocated questions relating to the position.
What does a typical day look like as an intern?
My role as Sports Communication Assistant Intern is heavily written and copy based, so for a Media and Journalism student like me it is the perfect opportunity to practice my writing and gain experience writing for a different audience. For example one of my first tasks when starting the internship was to write an article on a student Paralympic swimmer who would be represented at the Paralympics in the summer. For this I had to conduct an interview to gain relevant content to include in the article and allow me to understand better who i was writing about. This experience in the first week gave me more confidence to use interviews more often as I found it extremely helpful to make my knowledge of a written subject better and more accurate.
What have I learned?
Throughout the duration of this internship I feel as though I have gained valuable experience in a number of areas whether this is communicating more efficiently with others when working on projects, improving my written skills by having the opportunity to write for different purposes and just being able to get feedback from others around me who have more experience in these areas. As well as this I have been able to build on my understanding already of the importance of time management and being proactive when it comes to deadlines and working towards goals that have been set. Although this internship has been a mix of remote and on campus working I feel that I have gained extremely valuable support from the staff I have been working with and I have felt comfortable throughout asking for help when I needed it.
This internship gave me the opportunity to gain experience in a new environment and allowed me to gain an understanding of the different career paths that are out there to look into and find out more information about.
So if you are wanting to expand your experience in a chosen area or just wanting to try out something new a summer internship is definitely an experience I would highly recommend.