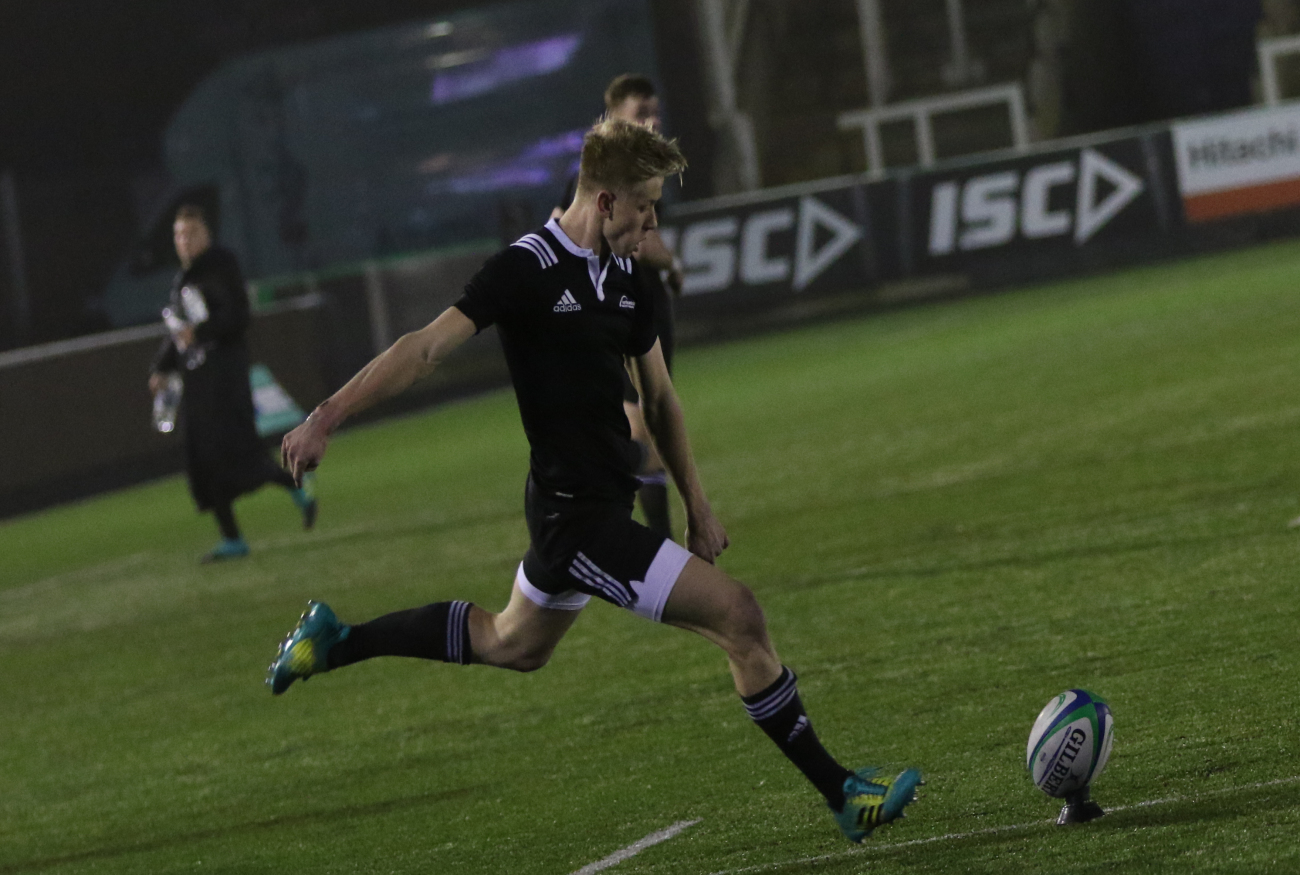 On the back of a stellar start to his Northumbria Sport career, 18-year-old Full-back Josh Hodge is one of a select few to have been called up for the England Under 20's Rugby Union training development squad.
Hodge, a product of the famous boarding school Sedbergh and the Newcastle Falcons academy, has lit up this seasons BUCS Super Rugby campaign with a number of dazzling performances displaying his rapid turn of pace and metronomic boot.
The camp, which includes just three players from BUCS Super Rugby, will be held in Loughborough this weekend with all the players involved keen to put themselves in contention for selection ahead of England U20's Six Nations campaign in January.
And jubilant head of rugby Darren Fearn was effuse in his praise for the first-year student and his fantastic achievement.
"It's a great achievement for Josh," said Fearn.
"I think there are about three players from BUCS Super Rugby who have been called up – so for one of them to be 18 years old is incredible and you can see it's a hell of an achievement.
"Josh has come through the academy system with the Falcons and he's an incredible athlete – someone who's pretty good at most sports he puts his hand to.
"He decided he wanted to go to University and study with us here at Northumbria and thankfully the Falcons thought it was a great idea."
And Fearn was also delighted that there seemed to be a growing consensus throughout the rugby world that it is possible to gain an education whilst playing the game that he loves.
"It's great that people in these positions like Josh feel like they can get an education whilst playing high performance sport," said a proud Fearn.
"It was a really mature decision from Josh to take that step.
"Rugby won't last you forever, so getting an education at the same time as playing is a smart move and it's great to see the game heading in this direction – championing education alongside playing.
"So fair play to Josh – it's a great achievement for him, the Falcons and the University."