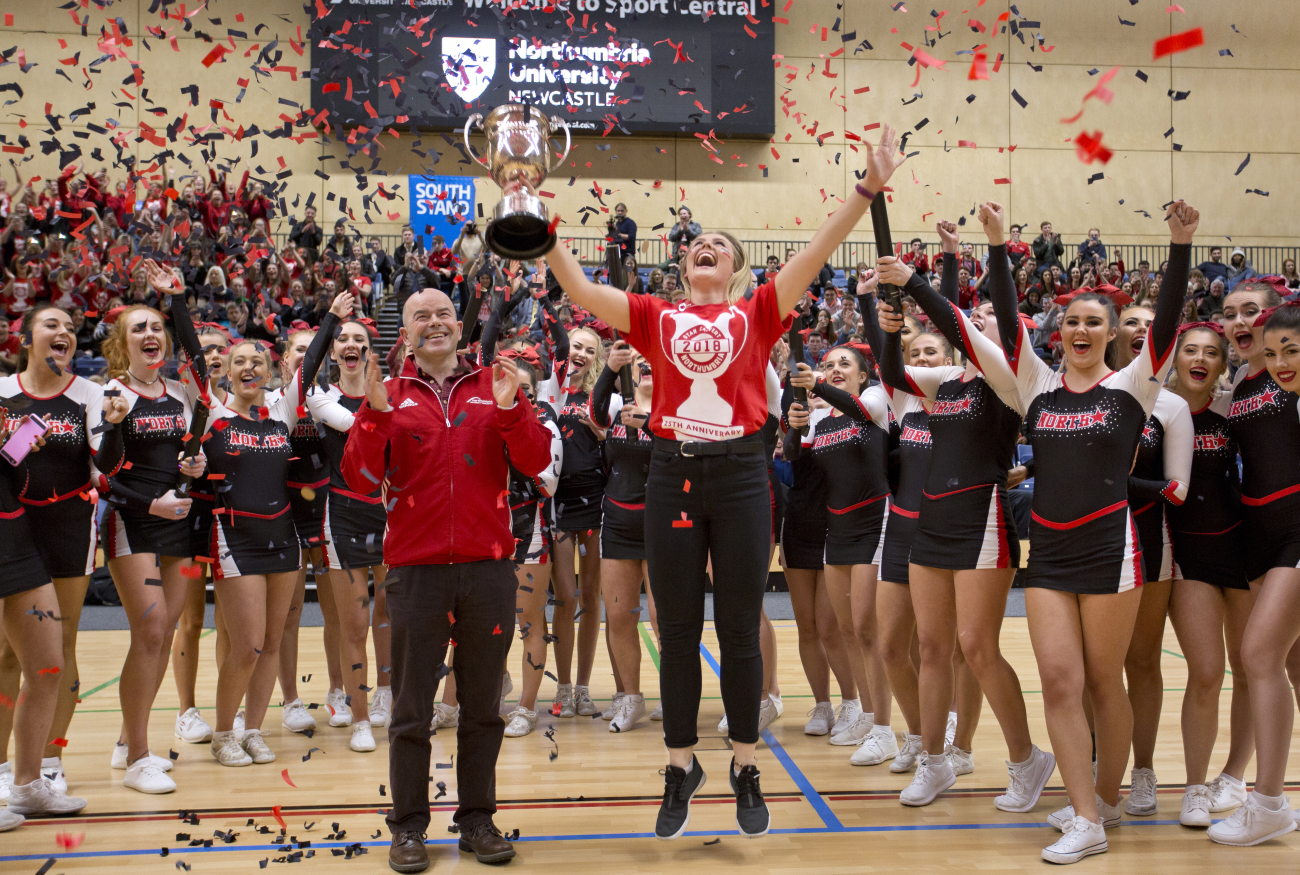 Northumbria University made it a fantastic five Stan Calvert Cup wins on the bounce as hapless Newcastle crashed to an 80-22 defeat.
Reigning champions Northumbria guaranteed a Super Sunday by flying out of the blocks and building on a massive lead.
Newcastle had no answer to the commitment and quality that has underpinned Northumbria's dominance for half a decade.
And time was called on the 2018 Stan Calvert Cup as early as 3pm with M1 Badminton taking the holders past the magical 52-point mark.
"This is the result of nothing but hard, dedicated work by amazing students and staff," said Northumbria's Director of Sport Colin Stromsoy.
"I'd like to say well done to Kerry-Anne Hastings, our amazing and winning Student Sport President. At this moment I'm a very, very proud Director of Sport.
"The was possibly the best Stan Calvert Cup victory of our five. Our students and staff are to be applauded for their application, professionalism and quality.
"This was nothing to do with rules, team entries, anything. We were just better in everything. Well done everyone."
In what could be the most one-sided clash in Stan Calvert history Newcastle, struggled to top 20 points.
And where the 13-times winners go from here is anyone's guess.
Northumbria's immediate aim is to match their rivals' record breaking six-year winning streak from 2008-2013.
And another victory in 2019 would see the rising force in North East sport close to within two of Newcastle's overall tally.
Stromsoy added: "While we had a resounding win there were some tough matches and Newcastle University really did themselves proud. I watched sport of the highest quality in a number of fixtures - credit to both universities."