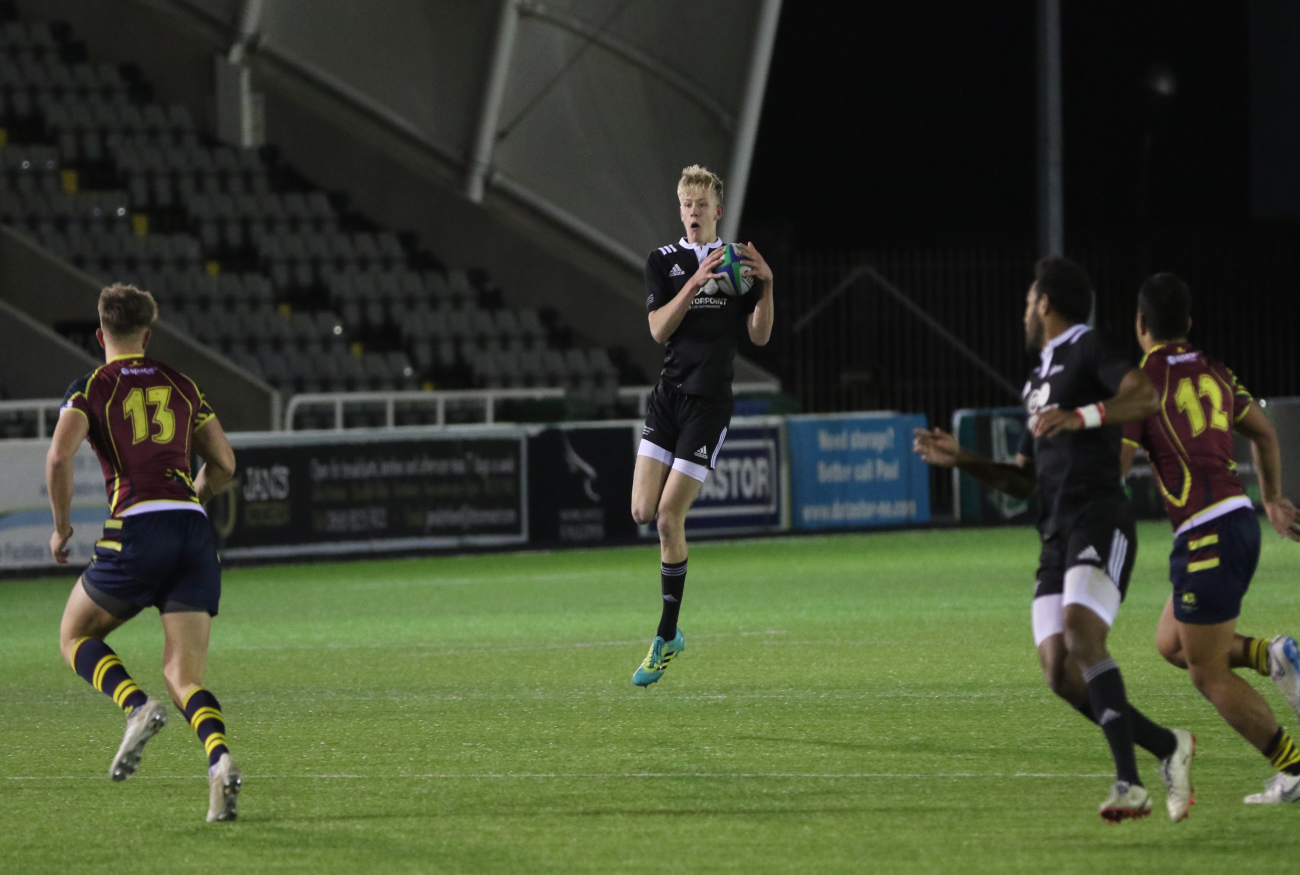 A late Hartpury penalty coupled with an error stricken set piece performance led to a heart-breaking loss for Northumbria Sport M1 Rugby Union.
On the back of a nail biting win last week against Cardiff Met, head of rugby Darren Fearn's men travelled down to Gloucestershire with intention of sweeping the defending BUCS Super Rugby champions.
And while Northumbria seemed unable to get things going in the first half, they went into the break only five points behind with the score sitting at 8-3.
In the second half, Northumbria looked to take the lead through their potent backline but were unable to convert several attacking opportunities.
Hartpury then scored their second of the game, capitalising on a Northumbria error to push their lead out to 12.
Suddenly, Northumbria awoke from their slumber with the electric Yaree Fantini acting as their catalyst.
Fantini went over twice in quick succession, with Josh Hodge converting both to give Northumbria a slender two-point lead.
Unfortunately for the visitors, their set piece let them down as they conceded a penalty at scrum time to hand Hartpury a penalty in the dying minutes with the game finishing 18-17.
And while it would have been easy for Fearn to be disappointed, the new England Student's head coach was in an upbeat mood.
"It's never nice to lose, especially by a point," said Fearn.
"It's not the end of the world – we leave with a losing bonus point.
"It was probably quite a good game for the neutral fan and there were some really good tries scored.
"They read our lineouts really well – we'll look at that and we'll move forward.
"We know that we've got to get some stuff right now ahead of Cardiff next week and we will.
"I can't knock the lads effort tonight."
Northumbria's second half comeback would not have happened had it not been for the heroics of flanker Fantini and the metronomic boot of full-back Hodge.
And, speaking after the game Fearn admitted he was impressed by their performances.
"Yaree and Josh are X-factor players," said Fearn.
"They do a lot of the basics well, which is key especially for student rugby players who are developing and learning.
"They do more things wrong than not.
"Unfortunately, there were some big momentum swings in the game but like I said, I can't knock the lads.
"We'll get back on the bus home back to Newcastle with our point and we'll push forward for Cardiff next week."