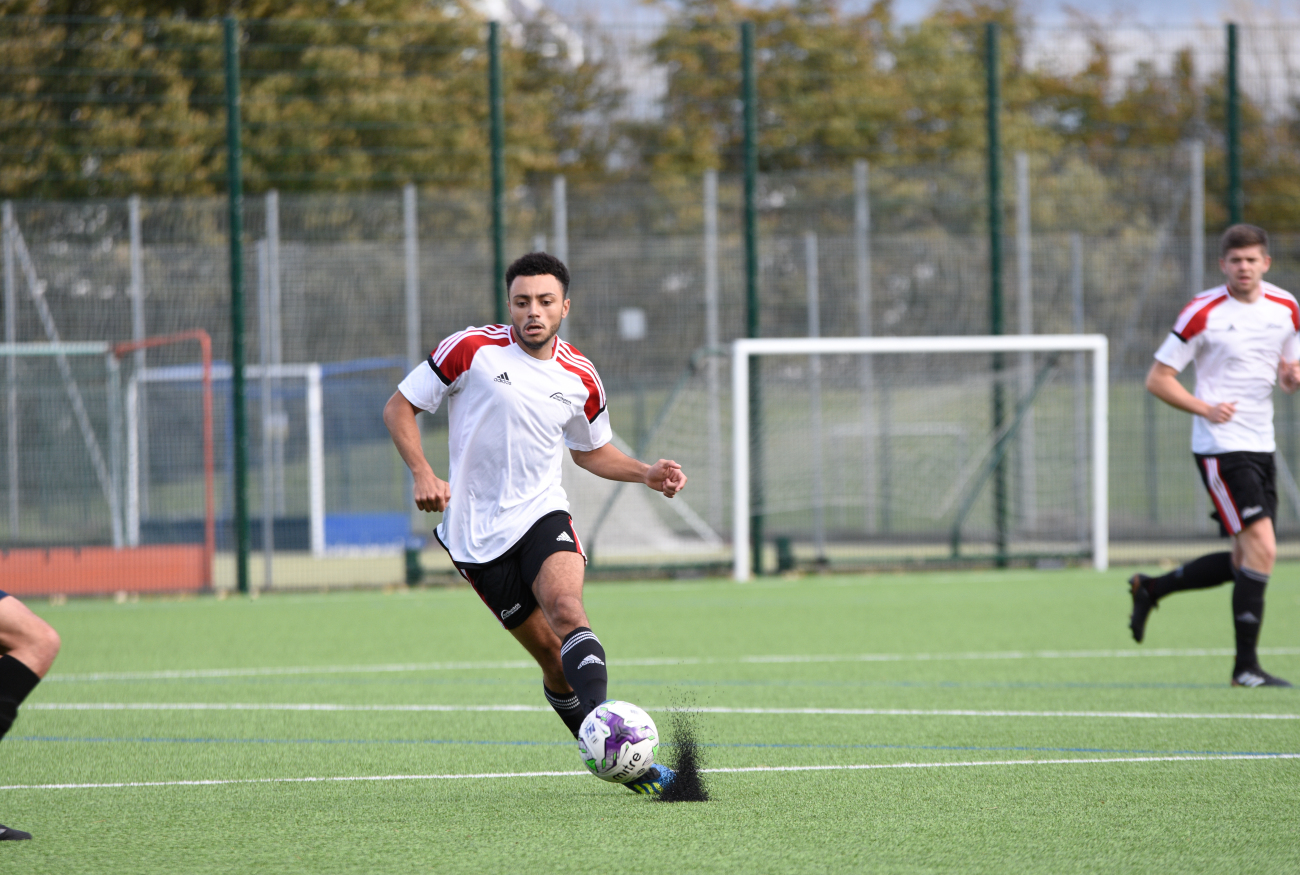 A Jermaine Metz brace coupled with a Gregg Purvis masterclass between the sticks gave Northumbria University M1 Football a victory over local rivals Durham.
Heading into the game, Northumbria were on a high having previously defeated last season's BUCS Premier North champions Nottingham Trent 2-1.
In what was a thrilling advert for the University game, Northumbria took an early 2-0 lead, before an outstanding free kick got Durham back into the contest.
With the game in the balance, Durham then had the opportunity to level the score through a penalty, but thankfully Purvis saved the spot kick.
Northumbria's win was then wrapped up by Ben Dibb-Fuller who converted his third penalty of the season to clinch a fantastic 3-1 win for Forrest's men.
And while Forrest was clearly thrilled with the performance of his side, which he labelled as magnificent, he also admitted that the events of the game had been rather stressful.
"We looked like we were going to score a lot," said a buoyant Forrest.
"We missed a couple of chances before half time and then Durham made it 2-1 with a magnificent free kick which changed the game.
"Momentum swings and coming back from 2-0 down to 2-2 would have meant that they'd have had a lot of belief and a real chance of going on to win the game.
"Gregg Purvis then saves the penalty and we go down the other end.
"Alex Barton then produces a great piece of individual skill, beats a couple of players, nutmegs the last man on the edge of the box and then smashes it over.
"At that stage, you think to yourself I've just seen a penalty saved and at the other end we've put a great chance over.
"You just don't know what's going to happen in the game.
"In all the five years I've been there, we've never won at Durham – so it was a magnificent win for us."