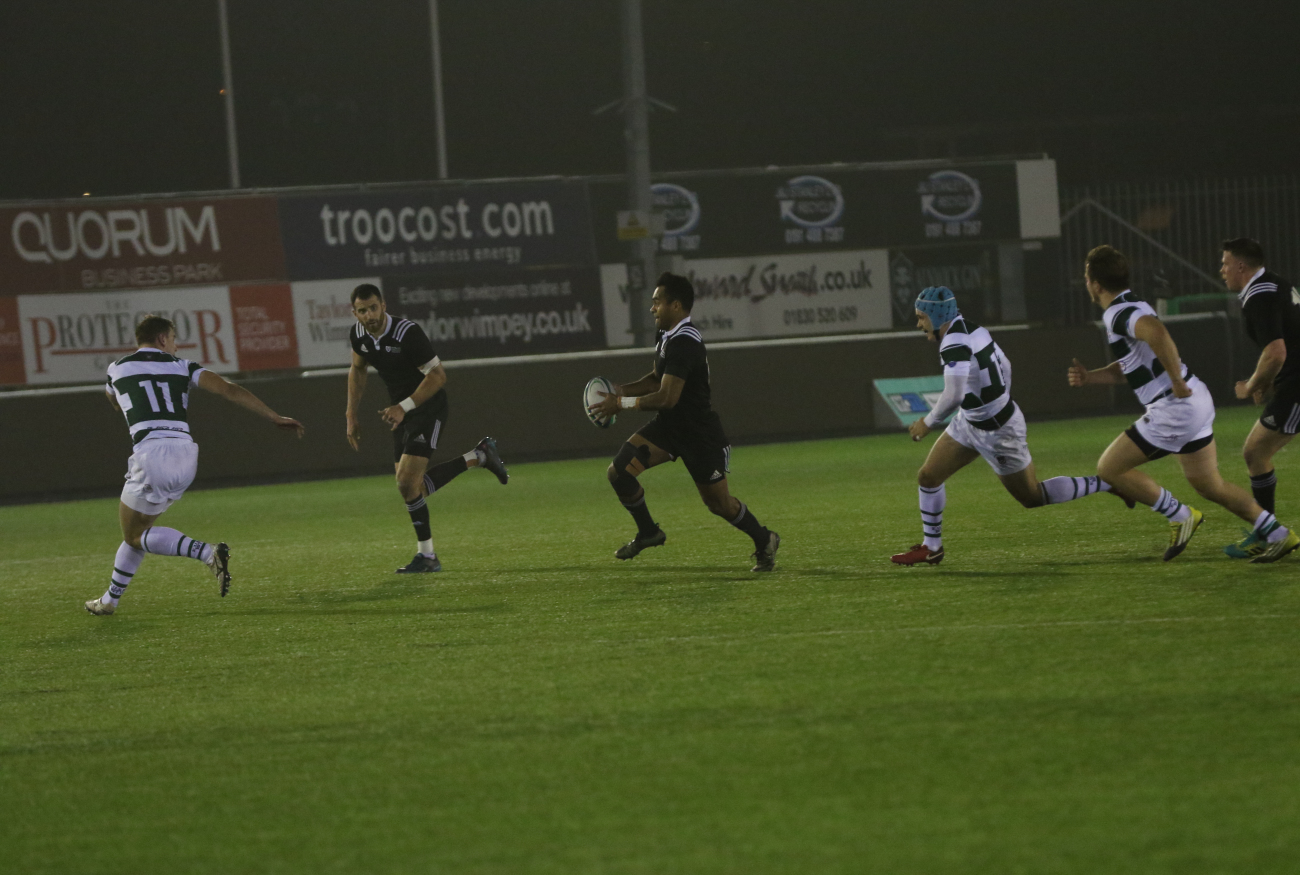 Following their back to back defeats against Exeter and Cardiff, Northumbria Sport head of rugby Darren Fearn has challenged his side to back themselves ahead of their Friday night BUCS Super Rugby clash against Loughborough.
Last time out, Northumbria were handed a 22-14 loss by Cardiff side who until last week had not registered a win this season.
And while last week's performance could have been cause for concern, Fearn admitted that he was backing his players to pull through their recent slump in form.
"We've got an experienced bunch of players who just need to start backing themselves a bit more," Fearn said cheerfully.
"The message I want the lads to take on board is to trust yourselves as a team – be patient and don't force things.
"I think in our heads we've panicked a little bit recently which we don't need to do.
"We're not in a bad place, we've just lost a couple of games.
"This is a very good team full of very good players and we've just got to back ourselves a bit more."
Heading into the clash, a strong Loughborough outfit have won three out of their last four games, sitting one place ahead of Fearn's side in the BUCS Super Rugby table.
And having lost away from home last week, Fearn also admitted that he was looking forward to seeing his side run out to a packed Kingston Park this Friday night.
"It'll be one hell of a game," said an excited Fearn.
"Loughborough are coming into the game on the back of a few good wins and they're in good form.
"I want to see a good performance from us – if you look at the form table we've only won one of our last four games.
"Loughborough have won three out of four so it's going to be a big test for us.
"Weirdly for this time of year I think the weather on Friday is supposed to be quite good so I think we'll see some really good rugby.
"I'm really looking forward to the game and I'm hoping for a big crowd too.
"It's really nice to get the support from the crowd because it just adds to the atmosphere.
"Of course, it might be getting colder but I can't think of a better way to start the weekend – Friday night under the lights of Kingston Park and I'm sure it's going to be a cracker."
Kick-off is at 7pm at Kingston Park this Friday and entry is free.
Alternatively, if you cannot make it to Kingston Park, the game is also being live streamed on the BUCS YouTube channel with the stream starting at 6:45pm.