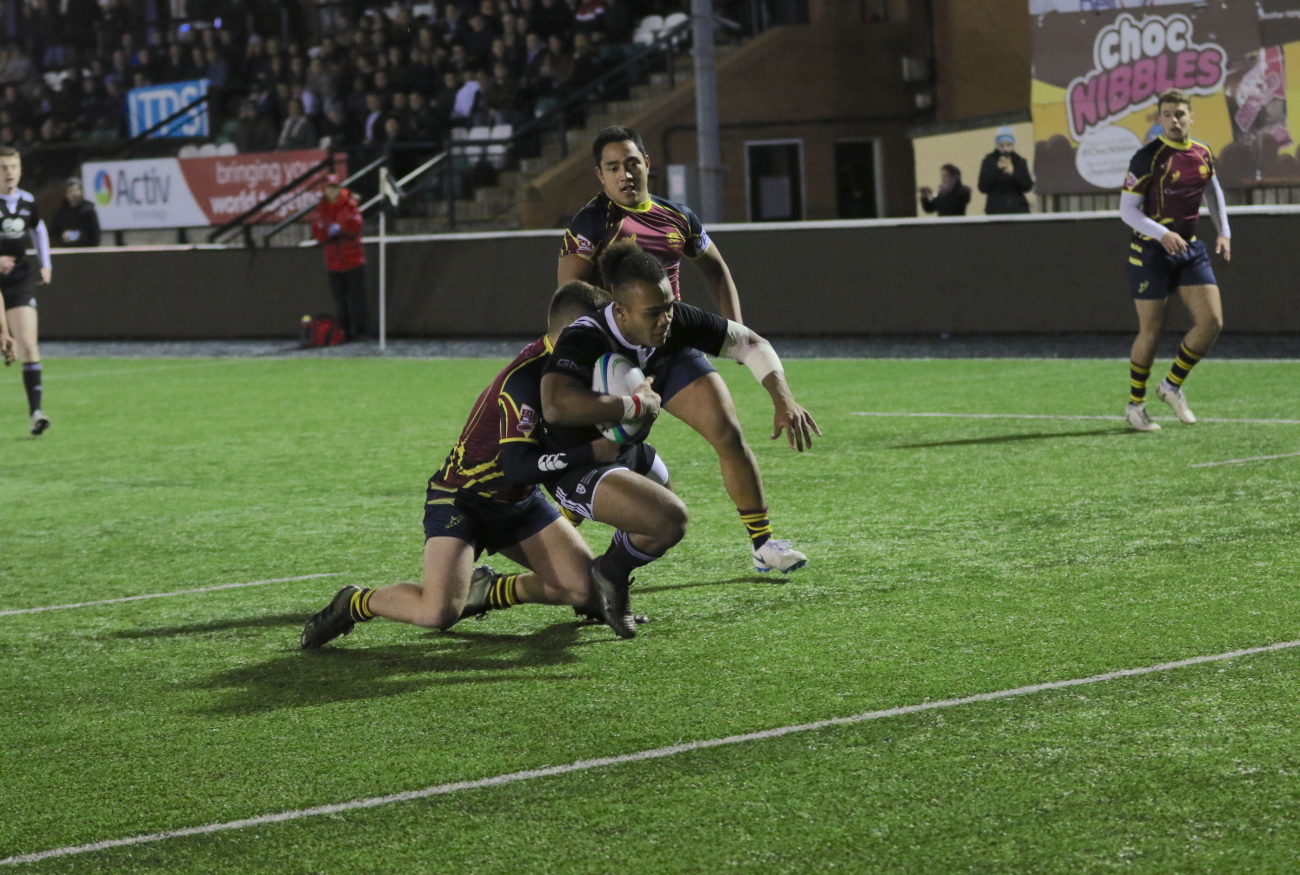 Northumbria Sport head of rugby Darren Fearn was left with mixed emotions following his sides battling win over Cardiff Met.
The opening 15 minutes' saw Northumbria play some of their best rugby all season as they shifted the ball through the hands with ease.
With the score sitting at 21-7 heading into half time, Northumbria were in complete control as they looked to add their fourth try of the evening.
However, a score right on half time for Cardiff Met got them back into the contest.
What followed was a nervous 40 minutes of rugby for Fearn's men with Cardiff Met having the lion share of possession in the second half.
With just minutes left, Cardiff Met looked poised to take their first lead of the game with a try looking like it would snatch victory for the visitors.
However, a monumental defensive effort culminating in a late goal line stand saw Northumbria claim their third win of the season, with the contest finishing 28-24.
And while the win sees Northumbria move up into the top four of the BUCS Super Rugby table, Fearn was adamant that his side must improve especially with an away trip to defending champions Hartpury on the horizon.
"It was probably some of the best rugby we've played all season in the opening 15 minutes – but I thought later on some of the rugby we played was some of our worst," said a pensive Fearn.
"We've got to be more consistent.
"We can pull all the clichés out of the bag, like we haven't played well and we've still got the five points but ultimately we've got to be better – it's time for us to push on.
"This team, both coaches and players know that they can do better because if we play like we did in the second half against Hartpury away we won't win.
The foundations for Northumbria's win were laid thanks to an outstanding contributions from their forward pack, and a heroic effort in defence late on in the contest.
And while Fearn stressed how pleased he was to see his side battling so hard, he was also adamant that there was plenty of room for improvement.
"I thought Andrew Harrison at six was outstanding in his first start both in attack and defence," said Fearn.
"We read their lineouts really well and I though George [Bordill] and Ed [Bloodworth] put in a real shift in that department.
"The scrum was better than it has been in the past few weeks so fair play to the boys.
"Our defence at the end of the game was great.
"Yaree [Fantini] won us a couple of turnovers late on and I thought the boys really stepped up when we needed them to.
"We need to make sure we're being consistent – we have to work on our sloppy missed tackles.
"But, this group are a bunch of quality players so I'm sure we'll get a reaction out of them."
The second half saw Eddie Brown make his way on to the Kingston Park field for his first team debut.
And after a tumultuous year hampered by injuries, Fearn spoke of how proud he was of Brown for coming through his tough spell on the sidelines.
"I'd like to make a shout out to Eddie Brown," said Fearn.
"Eddie's been injured for over a year and he's just made his first team debut.
"He's worked so hard to get back on the field and along with the physios and the S&C team who have helped him along the way, he's been an absolute credit to the programme – well done Eddie!"