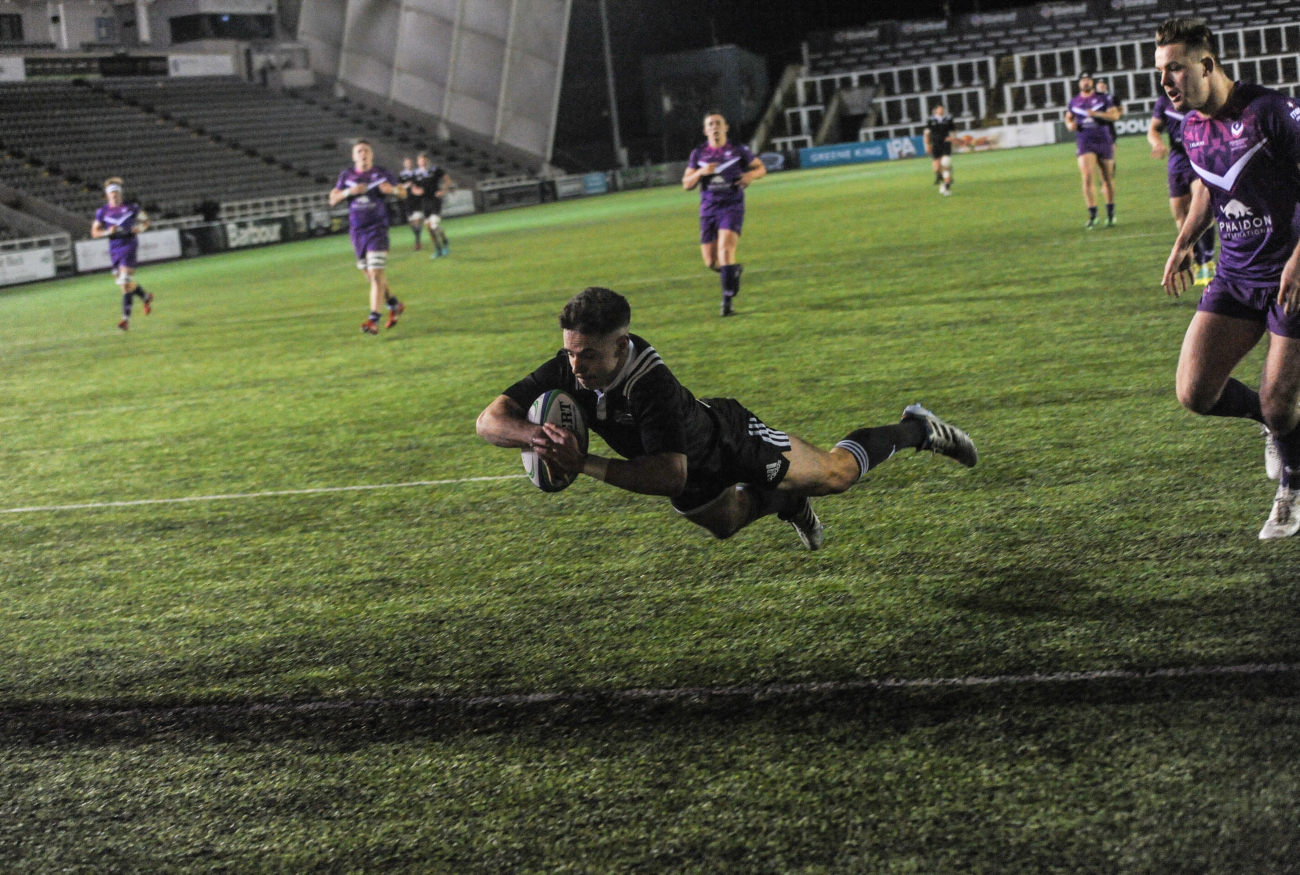 Northumbria Sport M1 Rugby Union got their second half of the BUCS Super Rugby campaign off to a flying start, dispatching a tough Loughborough side 19-12.
Heading into their first game in over a month, Northumbria were looking to climb into the top four after some dominant displays in December put them back into the conversation.
The first half was typical Northumbria, with head of rugby Darren Fearn's men racing out to a 19-0 lead over their Leicestershire counterparts.
Loughborough came back swinging in the second half, scoring two tries of their own to get themselves back into the contest.
But unfortunately for the Leicestershire outfit, Northumbria's defence was too strong which ultimately saw Fearn's men hold on for their first win of 2019.
And while Northumbria failed to score a point in the second half, England Student's head coach Fearn admitted he was delighted with his sides performance.
"We started the game well," said an elated Fearn.
"I thought we missed a few chances in the first half but that's to be expected after not playing in seven weeks.
"We came out flying.
"The second half was a little bit different and Loughborough really came out swinging.
"They brought on some quality players off the bench but the lads defended really well.
"As a collective performance, I thought it went well for us.
"Individually though, I thought that both Yaree [Fantini] and James [Elliot] finished their tries well.
"I've also got to give a mention to David Rufai who came on late in the game to deliver on of the biggest defensive hits I've ever seen during my time at Northumbria to win us a turn over.
"Loughborough is a tough place to go and I left thinking that this was a really good win.
"Of course, it would have been nice to get the bonus point but fair play to the lads – it was a really good way to start the second half of the season."
The win over Loughborough sees Northumbria move into the top four of the BUCS Super Rugby table.
Last season, Fearn's side sat top over the Christmas break but were ultimately unable to secure the title following some devastating losses.
And Fearn was adamant that his sides approach to the second half of this season would be much different to last season.
"Last season I think we were doing too much," said Fearn.
"We were training relentlessly with all our focus being on the league.
"It put a lot of unnecessary pressure on us so we've done a lot of talking as a group to remedy this.
"We play well when the leash is off in both attack and defence.
"As a side, we know that we can win games, even if we're a bit rusty.
"It's nice to be in the top four but there are no easy games in this league so we have to make sure we're ready for Durham next Friday as that will be a real test for us."