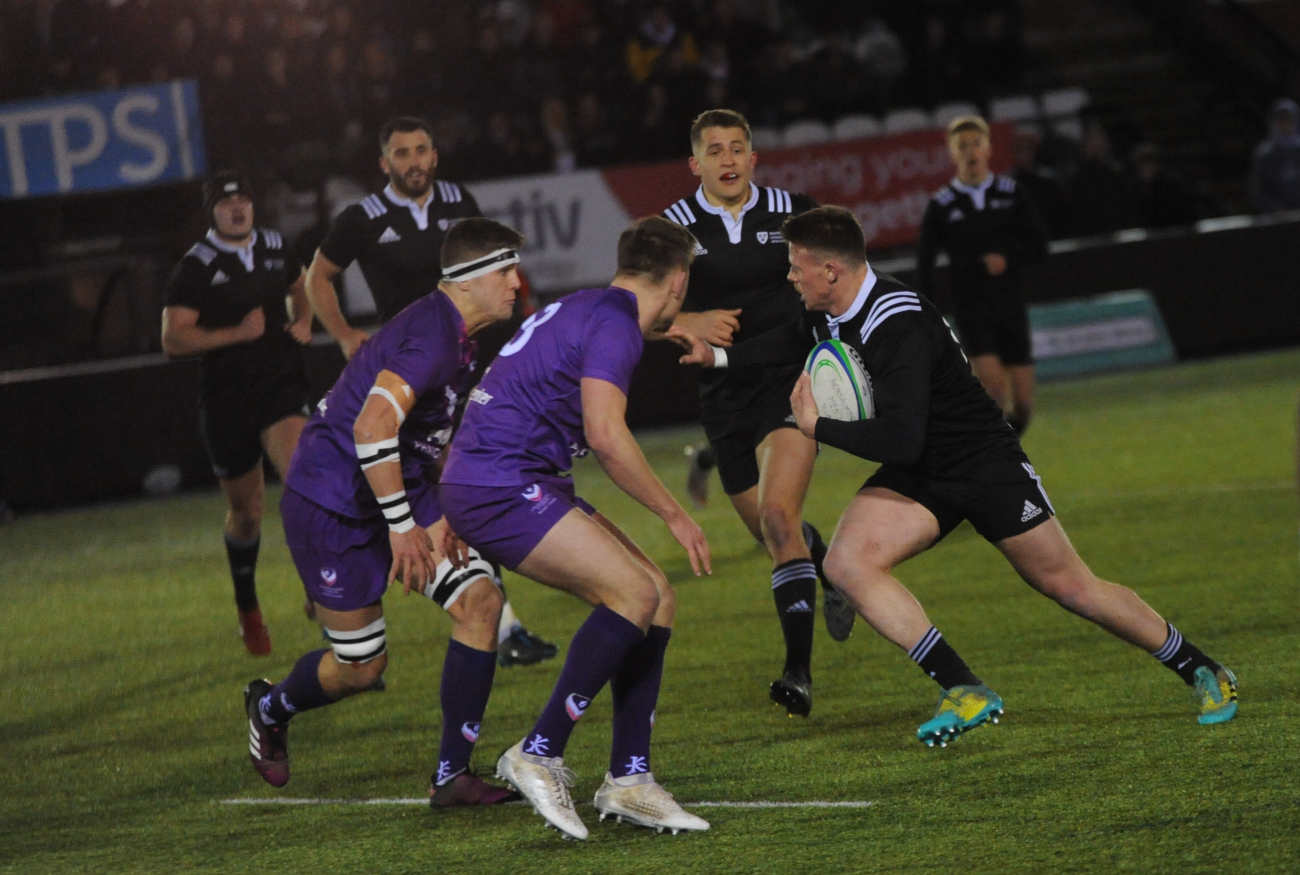 Ahead of their BUCS Super Rugby derby day clash against local rivals Durham University, Northumbria Sport head of rugby Darren Fearn is confident that his side can pick up a result as they look to continue their climb up the BUCS Super Rugby table.
Last time out, Fearn's side managed to pull off a dogged 19-12 win away from home against Loughborough in testing conditions.
And with the derby game against Durham on the horizon, Fearn admitted he was relishing the chance to pull away from their local counterparts, who sit just one place below them in the table.
"We're aware of the weight that the game carries," said Fearn.
"There isn't any extra incentive for us going into this game – we know they're a good team.
"It's a big game for us especially because it could be the first time in ages that we do the double over Durham home and away.
"So, it would be lovely if we could do that – ultimately though we know that we're going to have to turn up because Durham are a good side."
After an up and down run of form throughout the first half of the season, Northumbria's recent upturn in form sees them sitting fourth in the BUCS Super Rugby table.
And while a bonus point win would see Fearn's side climb up to second in the table, the Northumbria head of rugby was adamant that his side would take every game as it comes, in an effort to maintain their strong form.
"I think if we'd have looked at the table a couple of weeks before Christmas, there was a real chance we could have panicked," said Fearn pensively.
"Since just before the Christmas break we've really flipped it around.
"All the lads are enjoying their rugby and we're putting our all in.
"We know what the outcome of the Durham game could mean with regards to the table but I don't think we're thinking too much about it – the most important thing right now for us is to be playing good rugby.
"In recent weeks, the defensive effort from the lads has been a lot better – we've got a really talented bunch of players.
"Some of those displays have been really dogged wins so I'd say that as a collective, we're playing some really good rugby right now."
Tonight's BUCS Super Rugby clash between Northumbria and Durham kicks off at 7pm under the lights of Kingston Park.
Doors open at 6pm and entry is FREE via the East Stand Tap & Tackle bar.