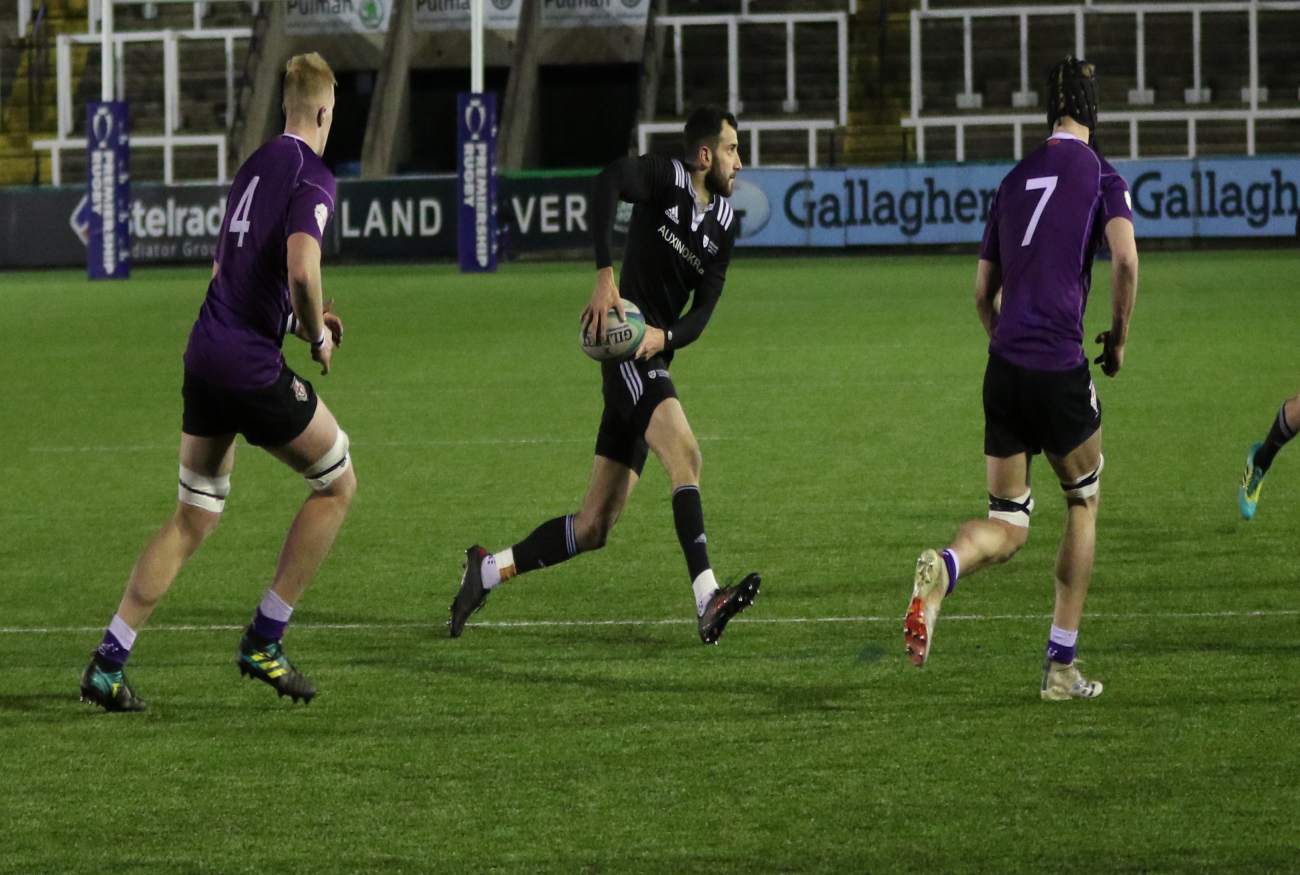 On the back of their biggest loss of the season against Leeds Beckett, Northumbria Sport head of rugby Darren Fearn has urged his players to show some intent and endeavour when they take on Bath University tonight.
Last time out, Fearn's side found themselves unable to cope with the raw physicality of a mountainous Leeds Beckett side, eventually succumbing to a 50-17 loss away from home.
And when Fearn's side run out onto the Kingston Park pitch to take on Bath, the England Student's coach admitted he wants to see his players firing on all cylinders as they look to finish their BUCS Super Rugby season on a high.
"I want to see some intent and endeavour," said Fearn.
"When we've not played well this season, it's been because there's no intent in our play – sometimes we're just going through the motions.
"I want us to go out against Bath and be firing on all cylinders from minute one."
In recent weeks, the BUCS Super Rugby table has seen several incredible results.
On Wednesday, both first and second placed Exeter and Hartpury fell at the hands of Durham and Loughborough respectively, while third place Cardiff drew against Leeds Beckett.
Those results mean that Fearn's side would potentially be able to leap back into the top four should they win against Bath.
"Nothing's changed from a result perspective – we know we just need to keep winning to be in that top of the table mix," said Fearn.
"If we beat Bath, we'll go above them – if Bath beat us, they'll pull away from us.
"We know as a side that we can finish anywhere from second to sixth – but in all honesty, we need to be ready for every game.
"Last season, I was so focussed on the table.
"So, this season, we continue to take it one game at a time and we know that we need to be ready for what will be a really tough game."
Visitors Bath are no strangers to success on Kingston Park soil.
Last time the two sides faced off up north, Fearn's side found themselves on the end of a heart-breaking 43-29 loss in the quarter-finals of the BUCS Super Rugby championship play-offs.
And Fearn admitted that his side needs to turn up if they want to leapfrog their southwestern opponents in the table.
"Bath are a very good, well rounded rugby team," said Fearn.
"In recent weeks, they've gotten a few of their x-factor players back into the mix.
"They've got a good scrum and their line-out functions well too.
"We need to be prepared to wear them down in both attack and defence because if we're not at the races we'll get beaten.
"There's a reason they're doing really well this season.
"But, I know that If we've got a smile on our faces and we're going at 100mph then I know we'll be good."
Tonight's BUCS Super Rugby clash between Northumbria and Bath kicks off at 7pm under the lights of Kingston Park.
Doors open at 6pm and entry is FREE via the East Stand Tap & Tackle bar.