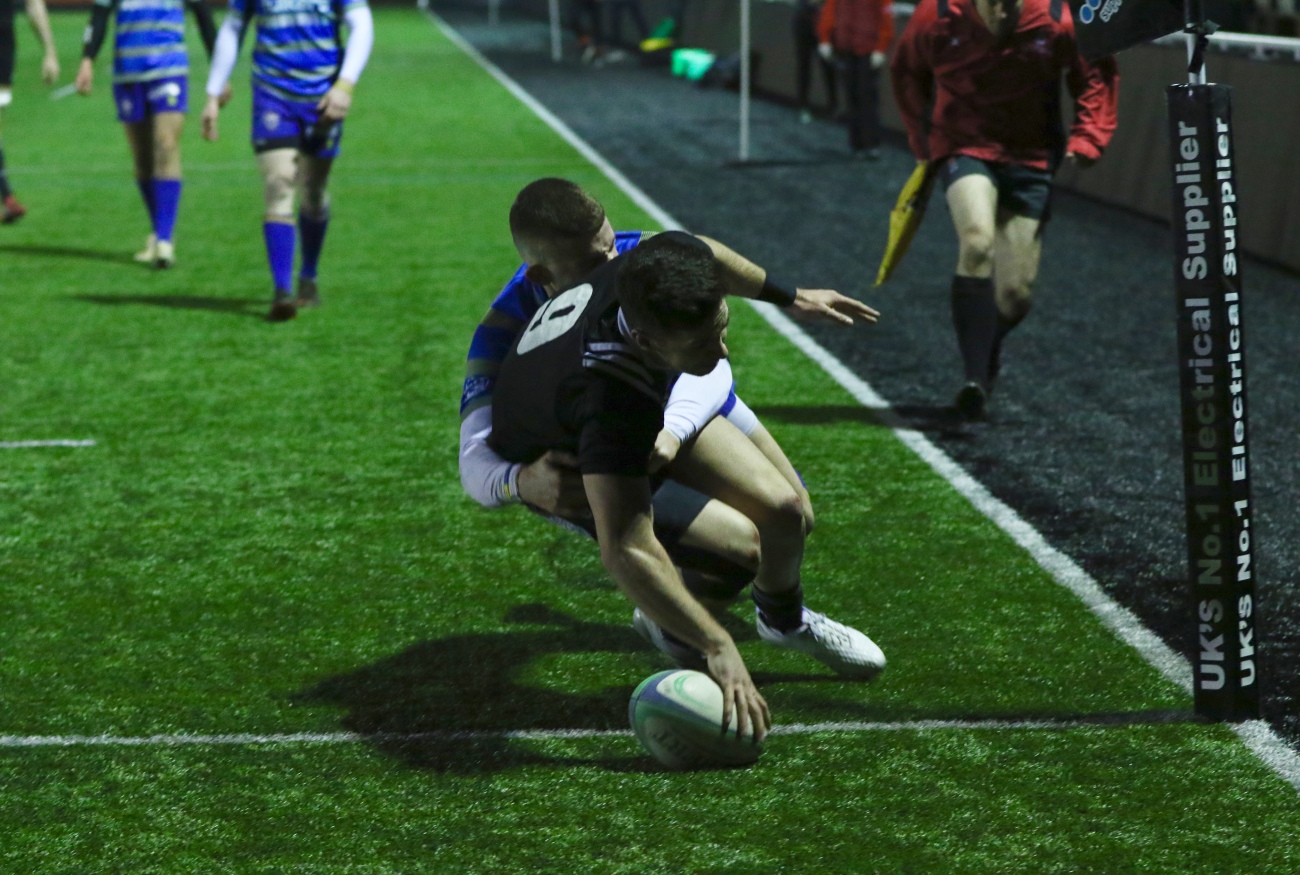 It was a Friday night full of frustration for Northumbria Sport head of rugby Darren Fearn after he watched his M1 Rugby Union side throw away a 16-point lead to lose 44-36 against Bath University.
Heading into the tie, Fearn's side knew that a bonus point win would take them back up into the top four of the BUCS Super Rugby table with just two games left to play.
The visitors got off to a flying start, with full-back Wil Partington knocking over a penalty with just a minute on the clock.
What followed was a back and forth first half, with both sides showing off their pedigree.
And it looked as though Bath would be heading into the break with an eight-point lead only for them to be pegged back immediately thanks to a Northumbria try, which was masterfully converted by Josh Bragman to cut the visitors lead to one – the score sitting at 20-19 in Bath's favour when the whistle went.
In the second half, Northumbria seemed to up their game – coming out all guns blazing as they looked to take the lead back from Bath.
Tries from Tom Galbraith, George Wacokecoke, and Joe Pickering had looked to have given Northumbria an unassailable lead midway through the second half, with Fearn's side leading 36-20.
But Bath, largely thanks to the efforts of Partington, managed to claw their way back into the game, before going on to take the lead with just minutes left.
And when the full-time whistle went, Fearn's side found themselves on the end of only their second home loss of the season – with the head of rugby admitting that his side must begin to buck their ideas up if they want to have any post-season success.
"We had a chance to take a shot at the posts when we were up by 16 and we didn't take it – I don't know what we were thinking at the time," said a bereft Fearn.
"In the second half, especially at the start we really controlled the game.
"We made some really good adjustments at half time like how we dealt with their kick-offs but we then let ourselves down.
"At pivotal times, we need to have calm heads.
"At times, we looked brilliant – some of the boys did really well because we looked a real handful.
"We just lacked energy, and probably a bit of bottle.
"The seasons not over obviously but it looks like we won't finish in the top four now which is disappointing with this bunch of players."
One of the biggest talking points in the game was the decision by the referee to award Bath a yellow card for an outrageously late hit on centre George Wacokecoke.
Having cleared the ball to touch, the Newcastle Falcons academy player was met by Bath number 8 Jack Kenningham who knocked the Northumbria player clean out.
And, speaking afterwards, Fearn admitted it was a decision that left him furious.
"The hit on George should have been a red card," said Fearn.
"I'm not quite sure why it wasn't given.
"It was a late hit.
"But, that's not an excuse for how poorly we played late in the second half.
"Some of the boys lost energy – some of them looked unfit.
"We looked like we were cruising.
"Bath wanted it more in the end and they made the most of it so fair play to them."
The result leaves Fearn's side on the outside of the top four, with just two games left to play.
The first of those two games is next Wednesday away against bottom of the table Nottingham Trent before Northumbria face off against Leeds Beckett at home.
And Fearn has urged his players to get their heads right as they look to end their season on a high.
"We've got training on Monday – so we're really going to have to get up and get going for that," said Fearn.
"We've lost two on the bounce and had 50 put past us one week and 40 another – we've had 90 points put past us in the last two weeks.
"Nottingham Trent may be bottom of the table but we're out of form right now so it's a big game for us – we have to pick ourselves up and make sure we put it right."