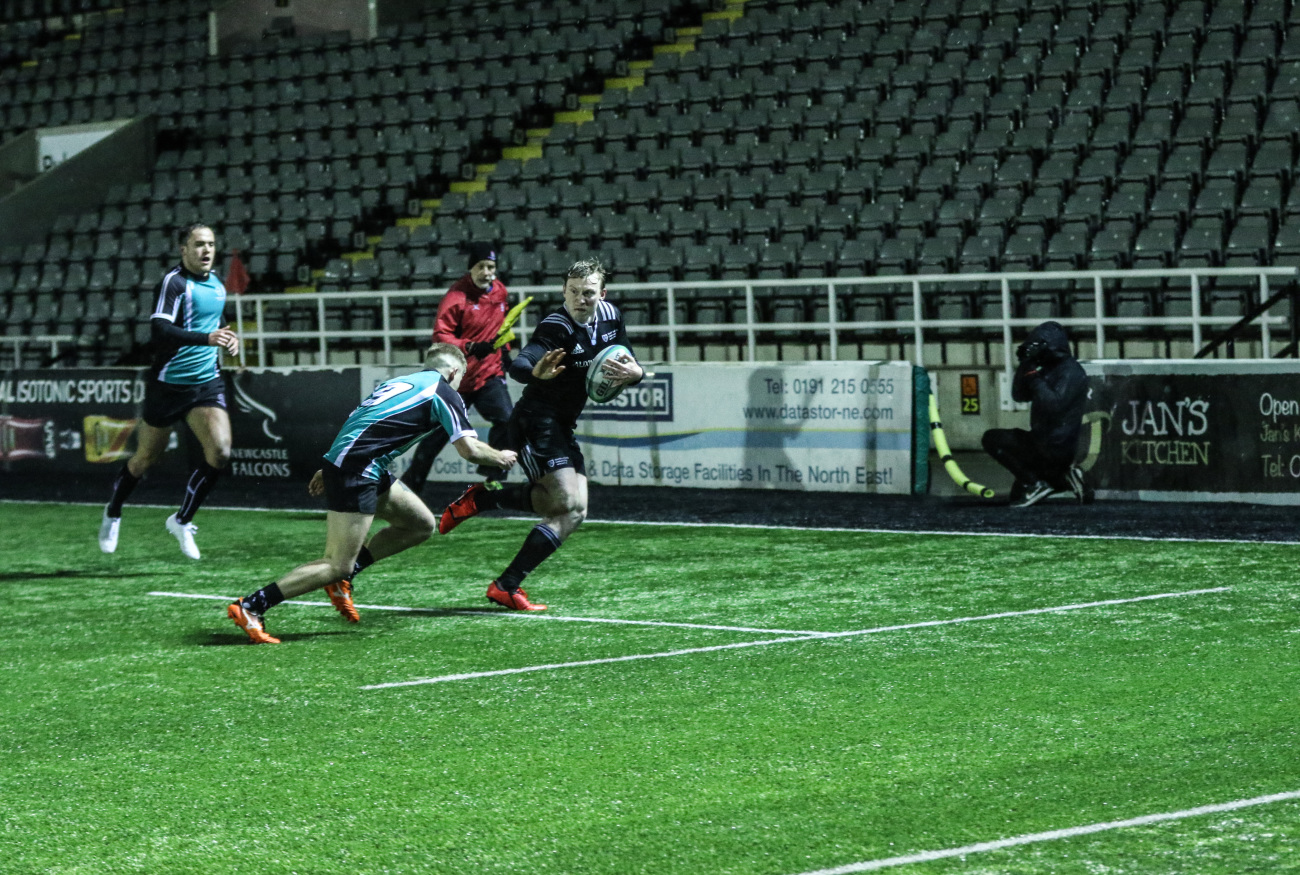 Northumbria Sport head of rugby Darren Fearn was effuse with praise for his sides performance despite their narrow 15-10 loss to Leeds Beckett in their final BUCS Super Rugby regular season game.
Having not beaten Leeds Beckett in their last three encounters, Fearn's side were looking to come out all guns blazing, in an effort to end their recent slump in form.
However, unfortunately for Northumbria, their want to play their brand of attacking rugby went straight out of the window early on, with a blanket of rain and wind covering the Kingston Park field.
In torrid conditions, Northumbria held a slender 10-9 lead heading into the final 10 minutes thanks to the work of fly-half Josh Bragman, who scored all of Northumbria's points.
But, thankfully for Leeds, they were helped by their monstrous pack at scrum time, with fly-half Kieran Davies kicking two late penalties to win them the game for the visitors.
And while Fearn could have been frustrated with the outcome of his sides final home game, he instead chose to heap praise upon his side.
"There were loads of positives to take out of that performance," said Fearn.
"It's probably the best I've seen our forwards play in two or three years.
"Beckett are no mugs – they're probably one of the best forward packs in the league.
"They came here with a game plan of scrummaging us off the park.
"Until about 70 minutes we were comfortable in the scrum, so I was really happy with that.
"I thought the backs handled the conditions well – especially under the high ball in such horrible conditions.
"We picked up a few injuries in the week too – it was a little bit disjointed too with Tom Galbraith dropping out due to illness.
"I thought there was some really clever play from the backs.
"It really filled me with confidence to see us probing the corners and attacking when it was on.
"In my mind, if it was a dry night, we'd have come away with the win."
The result leaves Northumbria in 7th place in the BUCS Super Rugby table, meaning that they will face off against either Bath or Hartpury in the quarter-finals of the BUCS Super Rugby play-offs.
Northumbria have beaten both of their potential QF opponents this season, which was something Fearn was keen to stress.
"We know that both Bath and Hartpury are good sides – but we've also beaten them this season," said Fearn.
"I've told the lads that we'll have this weekend off – and then we'll train Monday, Wednesday, Friday going into the knockouts the week after against either Bath or Hartpury away.
"I know, travelling away will be a tough ask, especially when you look at how those two sides have played recently but it's an ask that we're more than capable of."