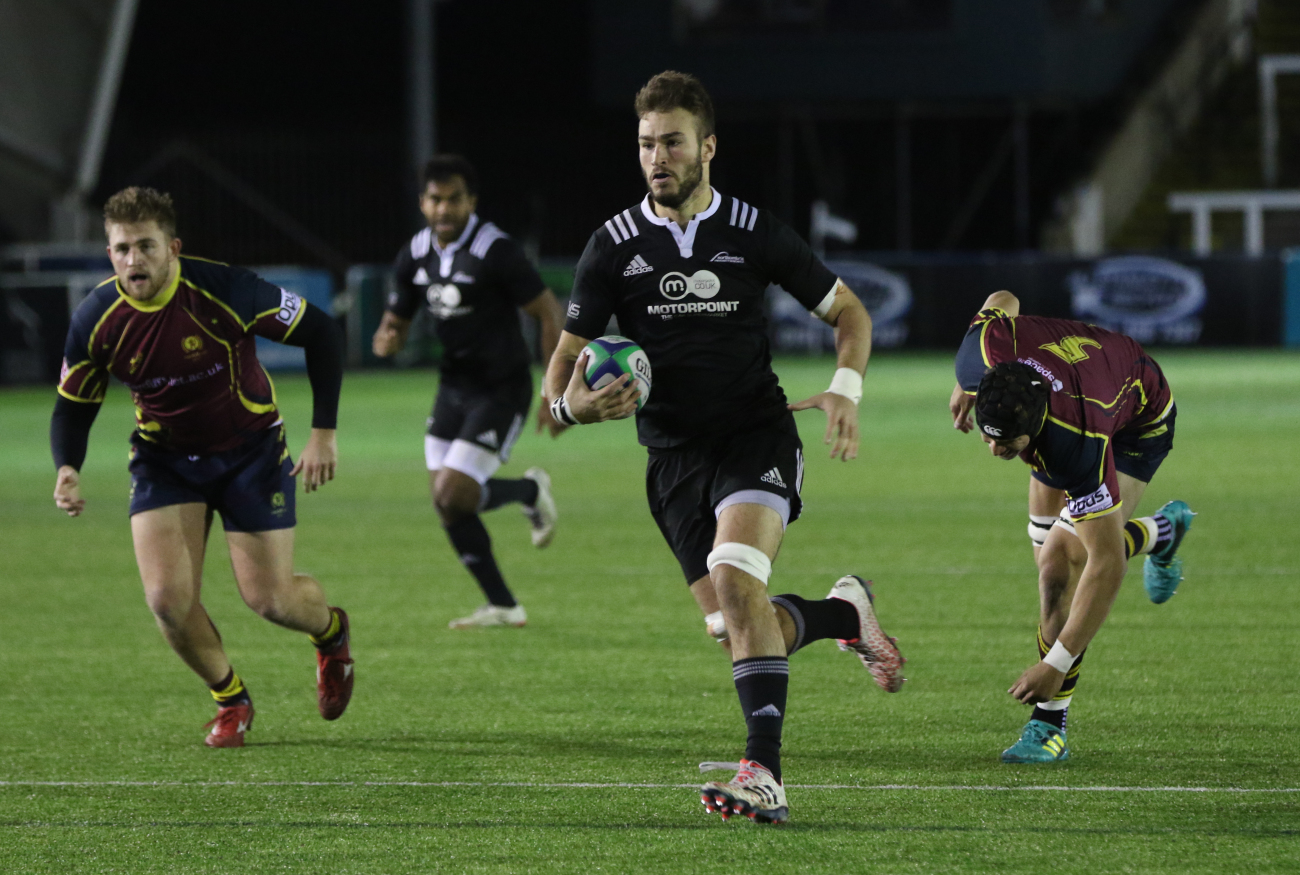 Ahead of their huge BUCS Super Rugby clash against fellow title chasers Exeter, Northumbria Sport head of rugby Darren Fearn has urged his side to pull out all the stops when they face off against their Cornish counterparts.
Last time the two sides faced off against each other, Northumbria found themselves unable to keep up Exeter eventually succumbing to a heavy 45-24 loss.
But despite the beat down from their Cornish counterparts just over four weeks ago and some inconsistent performances, a boisterous Fearn is both backing and challenging his side to bring their A game against the defending BUCS Super Rugby regular season champions.
"We only played Exeter four weeks ago so we know what they're going to offer," said Fearn.
"We've been quite inconsistent in our performances – not just match to match but also within a game too.
"I don't know how many times you can have a reality check but I think there's a sense with a few of our key players coming back it's beginning to get a bit silly.
"Some of the games we've scraped through and it's clear that shouldn't be the case because we've got an abundance of talented players in this squad who on their day can really cause some damage.
"We haven't performed as well as I'd have liked.
"But, the prep has been much better this week – I'm confident we'll play a lot better than we have this season against Exeter."
And with the Christmas break rapidly approaching, Fearn took the opportunity to voice how pleased he was with where Northumbria sat in the BUCS Super Rugby standings.
"If you looked at the table and look at where we're sat with that many points now with
"If you told me at the start of the season we'd be sat where we're sat with that many points I'd have told you I'd have been happy," said Fearn.
"The reality is our performances of late haven't been where we need them to be – which I suppose is really promising, because if we can start firing on all cylinders then we're going to be a tough outfit to beat.
"We lost to both Exeter and Hartpury away, so this is going to be a big test to see where we're at.
"This game against Exeter is going to be a real acid test for us and I'm backing the lads to come out firing."
Kick off is at 4pm at Kingston Park and entry is free.
Alternatively if you cannot make it to Kingston Park, the game is also being live streamed on the BUCS YouTube channel with the stream starting at 3:45pm.