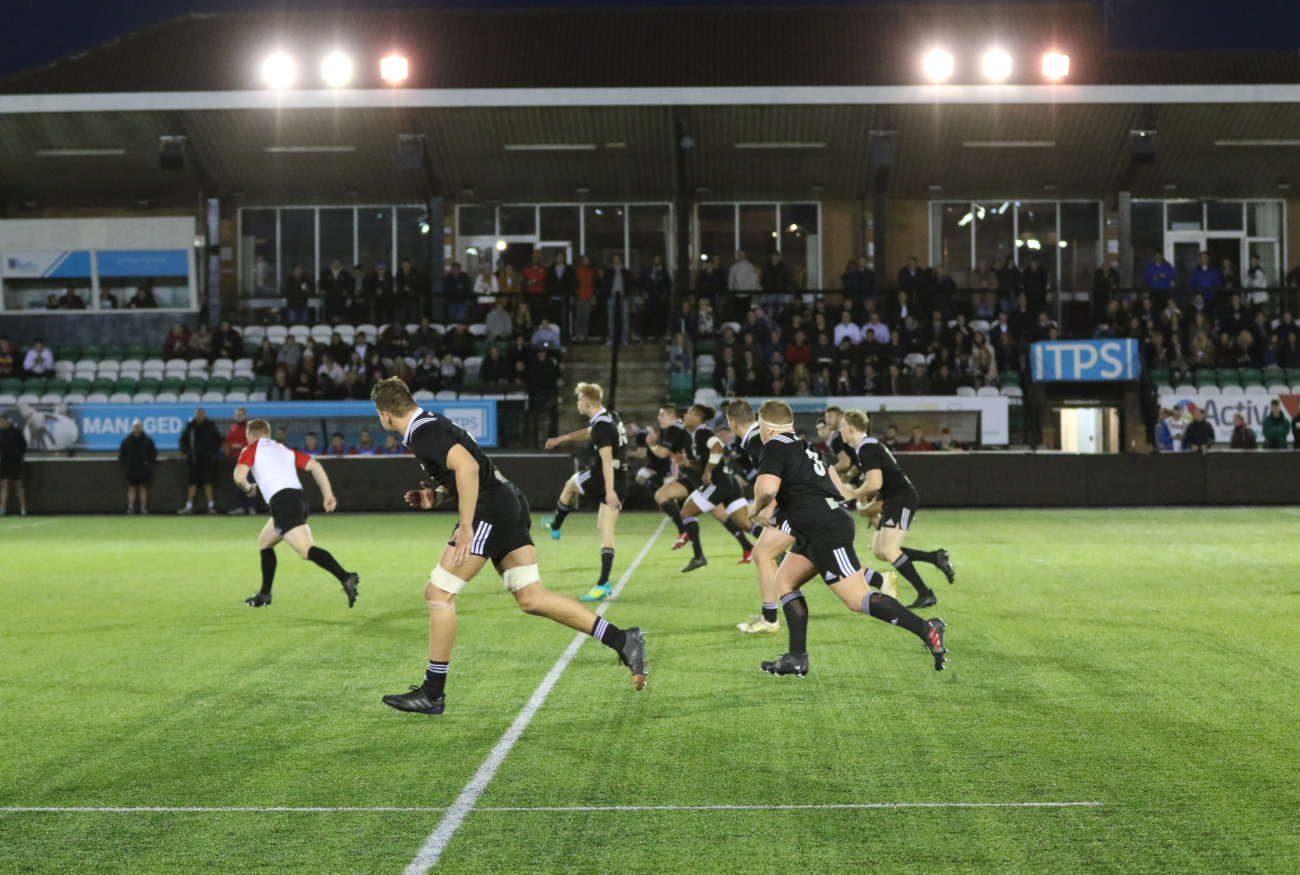 Following their first loss of the new BUCS Super Rugby season at the hands of Exeter, Northumbria Sport head of rugby Darren Fearn has admitted that his side were beaten by the better team.
Heading into the clash, Northumbria were riding the crest of a wave after they managed to claim an impressive win against Hartpury just a few weeks prior.
With the score sitting a 14-10 to Exeter at half time, things looked prepped for an exciting second half under the Sandy Park lights.
Unfortunately, Exeter managed to pull away from Northumbria with a strong second half display and the contest ended 45-24.
And Fearn was effuse is his praise for both Exeter and the occasion they put on.
"Exeter deserved to win," said Fearn.
"It's clear that they're a very good side, as evidenced by their performance.
"That was probably one of the best performances I've seen from a team in the league this season.
"They blew is away in the second half.
"Obviously, the game was played at Sandy Park too which is the home of the Exeter Chiefs.
"It was an incredible event to be a part of because it was like playing in front of a Premiership crowd.
"So, from that standpoint it was a great experience for the lads and it was a privilege to be a part of."
But despite the loss, Fearn remained upbeat, going further to say that he was not too worried about his sides performance.
"We made a lot of uncharacteristic errors," Fearn said pensively.
"They had lots of the ball and were clinical with their chances.
"Conversely we didn't take our and we were taught a lesson.
"If I'm honest, I don't think we were firing on all cylinders.
"What we need to do now is just look to cut out the errors.
"One of the things we need to address is how we start the second half.
"I think we also need to execute the game plan a bit better but if you look at the bigger picture, we've won against two good teams and lost against a good team.
"We need to pick ourselves up now and get ready for our next match against Cardiff Met next Friday."