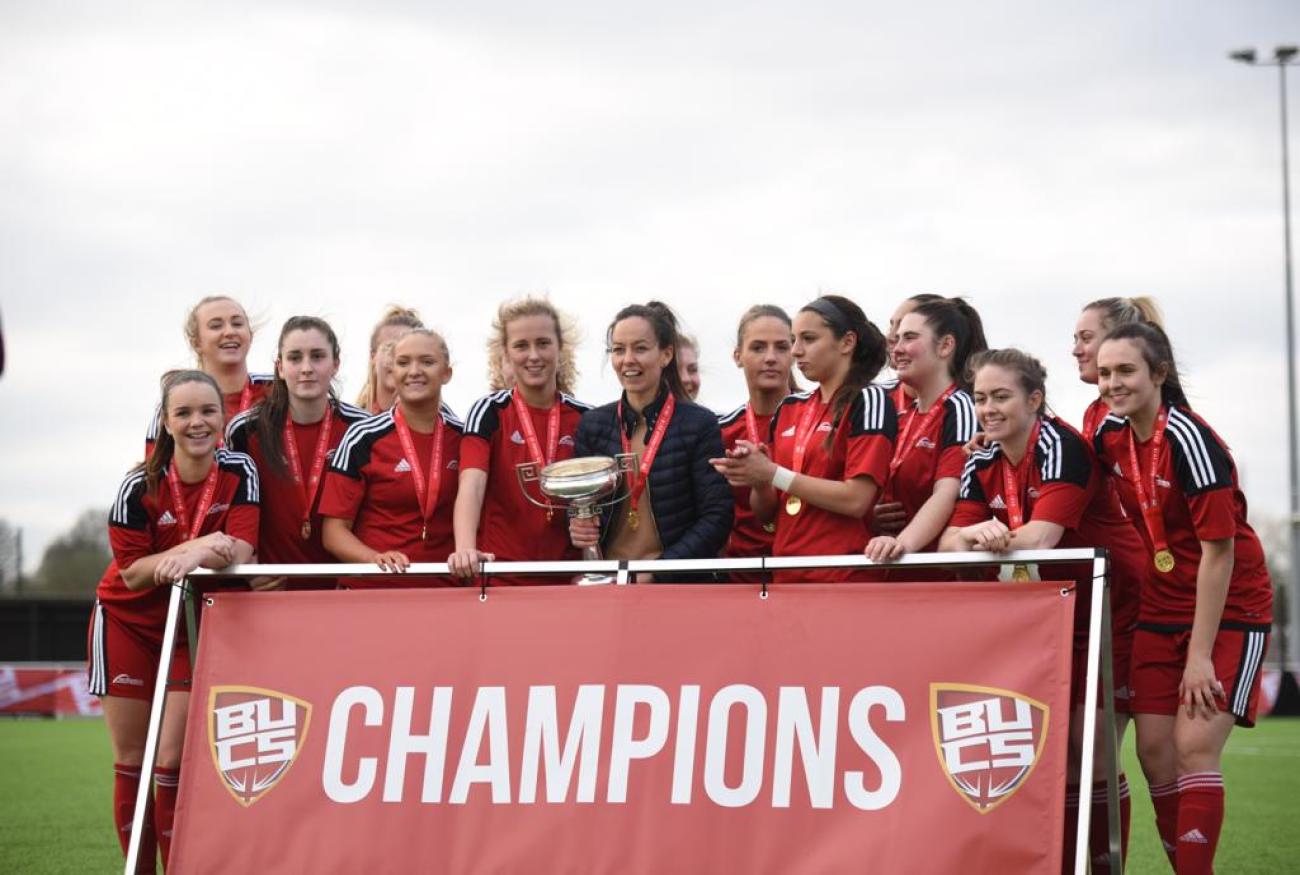 Following their magnificent BUCS Premier North and BUCS National title wins, Northumbria Sport are delighted to announce that both W1 Footballers Bridget Galloway and Mollie Lambert have been selected for the England Universities national squad.
The duo, who were both integral members of W1's double title winning campaign, will be looking to fight for a starting spot in England's first XI as they prepare for this year's Home Nations 2019 tournament.
The tournament is a highlight of the women's student football calendar - giving both Galloway and Lambert the opportunity to showcase their talent to all spectators.
Taking place at the University of South Wales, the tournament, which offers students the opportunity to compete at the highest level of university sport, will pit the four home nations against each other as they all look to claim bragging rights over their rivals.
And speaking following the announcement, coach Amber Whiteley admitted she was delighted for both Galloway and Lambert.
"I'm delighted for the girls," said Whiteley.
"They've had a great season and this will really top it off for them.
"They'll add a lot to the squad and I hope they can continue the successful run they've had with us."
To keep up to date with results follow www.englishuniversitiessport.com