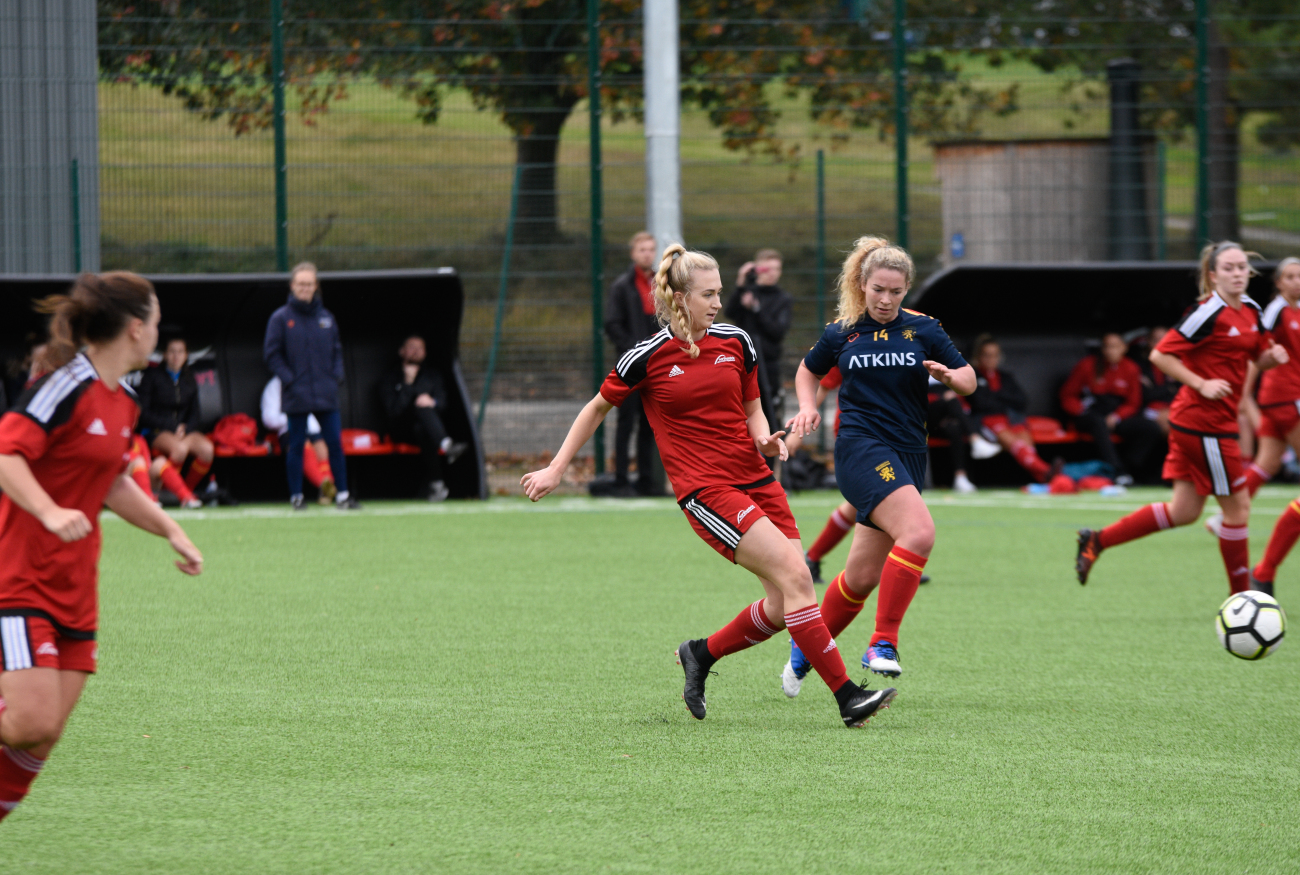 Northumbria Sport W1 football coach Amber Whiteley was left feeling delighted by her sides performance against local rivals Durham.
In what was a rematch of last season's BUCS Big Wednesday final, Whiteley's side managed to put three goals past their North-East compatriots on route to a 3-0 win.
And speaking after the game, Whiteley admitted she was overjoyed by the football that her side displayed.
"We scored three goals and put them out of sight," said an elated Whiteley.
"It was a really good performance from us, especially away from home.
"I thought we were solid defensively and we never gave them an opportunity to get a foot hold in the game.
"It was one of those days where everyone played well.
"They all played a massive part, although I thought the defensive work from Grace [Donnelly] and the rest of the back four kept everything tight across the back.
"When you go away from home it's really important to aim for that clean sheet so I'm really glad that we did not give away any opportunities."
Heading into half time, it was honours even with the game sitting in the balance.
But some rousing words from Whiteley coupled with a dominant second half showing spurred Northumbria on to a victory.
And Whiteley confessed she was impressed by both the progress and togetherness that her side have displayed since their defeat last season to Durham.
"It was 0-0 at half time and I said to the girls I would be happy to come away from here with a point," said Whiteley.
"I told the girls that the priorities for the second half are to keep it tight at the back, defend properly and the opportunities will come – I just said if you can be more clinical in front of goal, then we'll come away with the three points.
"We've made massive strides since we last played Durham.
"The long-preseason has meant we're totally together as a team.
"The girls really enjoy playing with each other and I absolutely love working with them – they're a great bunch."