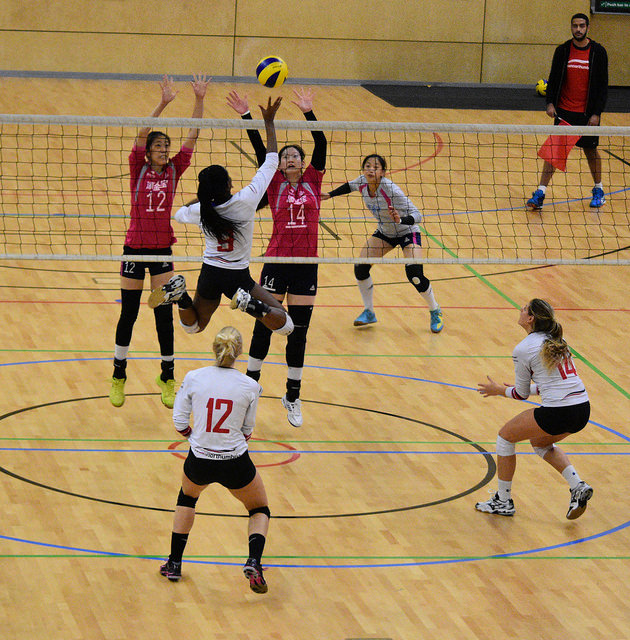 Team Northumbria's men and women sailed through to the quarter-finals of the National cup after straight set wins.
Both squads secured simultaneous victories at Sport Central on Saturday as head coach Dave Goodchild took charge of the women's straight sets win (25-11, 25-11, 25-10) over Division Three side York Falcons.
Coach Goodchild thought the match came at a perfect time for the squad as they were able to rotate their players after sustaining multiple injuries during the week.
"The girls were playing a team from division three so the gulf in abilities was quite big," said TN's head coach. "We also had three players who we didn't dress because of injuries so it was a good opportunity to give players some more court time but the result was comfortable.
"We are progressing nicely but we've had a real down week where the girls are trying to get on top of their injuries and so it was good to give some of them a break.
"Now we'll be back at it on Monday pushing hard before the Christmas break."
Under the guidance of Paul Walsh the men cruised to a 3-0 win over Division One side Leeds VC (25-14, 25-14, 25-17).
"There was again a difference in class between the two sides but our guys started off relatively well," added Goodchild.
"Seain Cook and Dan Starkey were our big points scorers with 10 points each and they also left a couple of people out so we could give some other people a chance and some of the second teamers stepped up and played in the game as well.
"So overall it was job done with two 3-0 victories and it was good to get other people on court and get them some more opportunities than they would normally get. So a good weekend overall."
TN return to Super 8s action on November 20 at Sport Central as the men's squad face struggling Solent (3pm start).