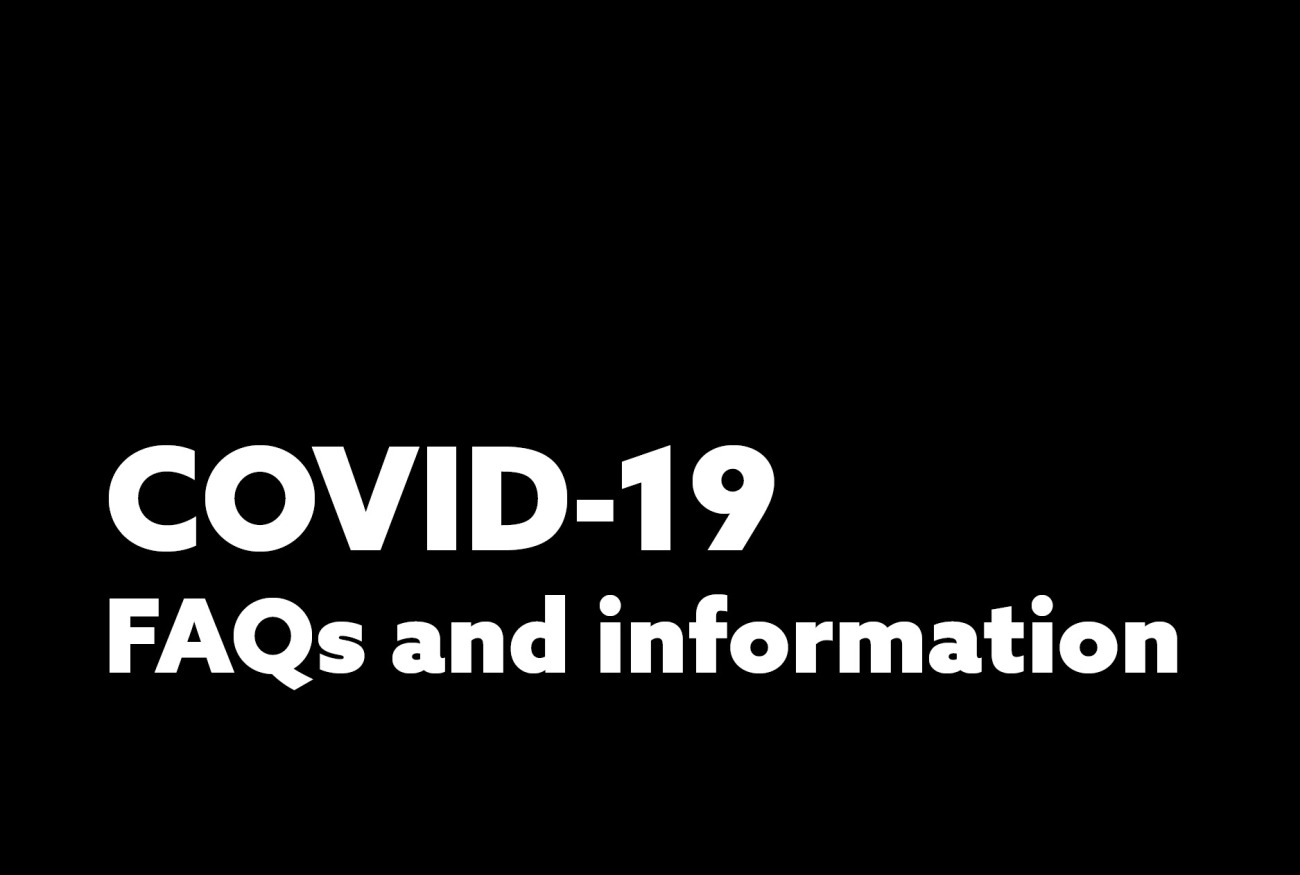 COVID-19 Northumbria Sport Update
In light of the developing situation and government guidelines around COVID-19 we made the decision to cease all of our upcoming sport activity and close both our Sport Facilities (Sport Central and Coach Lane Sports Centre) on Friday 20 March 2020. We remain closed with activity suspended but are working hard to plan activity for the upcoming 2020/21 academic year.
This came following similar decisions made by many sport National Governing Bodies (NGB's) including the NGB for University Sport, BUCS (British University & College Sport). Northumbria University puts the safety and concerns of its students, staff and community members at the heart of this decision and we believe that this was the right course of action to take in order to support the wider government strategy to tackle COVID-19.
We will continue to stay live on our social media channels and will have fitness videos available to help you keep active at home. We will also endeavour to keep you updated regularly and of course update you regarding our reopening as soon as we know when that may be.
You can keep in touch with us via Email, Facebook, Instagram and Twitter. Plus you can access all our 'home workouts' on our YouTube channel. Our APP and website will also stay updated with the latest information.
For further information on the changes to our various services please see below.
Sports Facilities and Fitness Membership
Sport Central, and the services we operate within the facility, closed at 1430 on Friday 20 March and currently remains closed. This includes;
Gym

Group Exercise classes

Swimming pool, sauna and steam room

Sports Halls and Main arena

Squash Courts

Meeting spaces including Corry and pods

Personal training and Sports Massage
Coach Lane Sport Centre also closed at 1430 on Friday 20 March 2020 and also remains closed.
Student Sport Clubs, BUCS Fixtures and Campus Football Leagues
All Student Sport activity was halted at 2200 on Tuesday 17 March. This includes all BUCS competitions and events, club training sessions, team based athlete support services, committee training and campus football league fixtures. We will be in touch with members directly regarding any changes to this. Click here to read the statement from BUCS.
TASS and Scholarship Athlete support service delivery at Sport Central was also suspended from 1430 on Friday 20 March 2020.
BUCS are currently working with Institutions and National Governing Bodies to review all competitions for term 1 and 2 for the 2020-21 season. BUCS are exploring the options and proposals in order to support students to return to play in a safe and enjoyable way.
Student sport clubs have elected their new committee members for the year ahead to ensure that our clubs can run effectively. We are currently working with the new club committee members to plan the season ahead. This includes looking at different options of delivery based on both the club needs and social distancing guidelines.
Please contact heather.steel@northumbria.ac.uk if you have any further questions
Events and Facility Bookings
All events within Sport Central have been cancelled until 1 September 2020. We will continue to review events booked after this date and liaise directly with hirers.
All individual court and pitch bookings have been cancelled, and those who paid in advance will be refunded. We will continue to review individual court and pitch bookings after this date and liaise directly with hirers.
Student Volunteer and Internships
Our volunteer and internship opportunities for 2019/20 ended on 20 March 2020 along with our other activity due to COVID-19. Our internal and external hosts are aware of this decision.
We will currently working with our internal and external hosts to plan activity for he upcoming academic year in the light of social distancing measures.
To find out more or to discuss volunteer, internship opportunities for 2020/21 or if you are an organisation wanting to engage with our student leaders please get in touch.
The 2020 Wallace Group Volunteer Zambia project that was due to take place during summer May – October was postponed until 2021. Northumbria, along with the other Wallace Group institutions, are working together to look at options for the students to travel out in 2021 and also how we continue to support the ongoing activities in Lusaka this year and beyond.
Kids Camps and Wildcats Football
We announced the decision to cancel our upcoming Easter Kids camps on Friday 13 March to give parents more time to arrange alternatives. All current attendees will receive a full refund, and this will be processed over the coming weeks.
We can now confirm that we have made the decision not to run any Kids Camps during Summer 2020. With the current uncertainty around sport guidelines, social distancing measures and the reopening of our facilities we feel we will not be in a position to offer this activity to our usual high standard.
We have delayed the start of our 2020 Wildcats Football sessions and will confirm the start date once we have a clearer idea of when this will be.
Student Sports Ball and Legacy Cup
The Student Sports Ball due to take place in May 2020 was cancelled due to COVID-19. Student Sport President, Grace Donnelly, hoisted a virtual event which you can watch HERE
Legacy Cup was also cancelled and we aim to bring both events back during 2021
Please contact jen.rudin@northumbria.ac.uk
Q. Am I eligible to claim a refund on my 2019/20 Student Sport Club Membership?
A review has been carried out based on the sessions and competitions cancelled and any sport that may have been significantly impacted have been contacted and offered an appropriate level of compensation.
Q. Will BUCS Competitions and fixtures recommence for the 2019/20 season including the finals?
A. BUCS initially stopped ALL activities until 01 April 2020. A decision was then made to end the 2019/20 season and award titles and promotions whjere appropriate. Se more deatils from BUCS here
Q. I was involved in a sports club in 2019/20, how do I join again and what will the membership include?
We are working with our student sport club committees to plan activity for the upcoming year. We are working hard to develop a range of on-campus and virtual sport activities that you can be involved with in the year ahead.
Student sport club committees will continue to work closely with their Club Development Officers to plan an appropriate club offer across our 35 clubs. Our club activity will be adapted to ensure members are able to have a safe on-campus sports club experience that complements the University's approach to blended teaching whilst delivering within Government restrictions.
We have made a decision to offer a separate semester 1 & semester 2 sports club membership, allowing us to work through changes with club committees and adapt memberships where needed. The aim of this is to support students to return to their sport when they feel comfortable to do so, with semester 1 offering adapted training sessions and semester 2 including training and BUCS competition where relevant.
Q. Will the BUCS competitions start again in September 2020?
Many of our student sport club members compete in British University and College Sport (BUCS) events, leagues and knockout competitions that typically start in September each year. With safety and student experience at the forefront, a decision was made by BUCS to postpone the competition structure until January 2021.
Students will still have the experience of competing in this quality inter-university competition structure within a more condensed sporting calendar that will run between September and April 2021.
The season will be considered a bridging season with no promotion or relegation at the conclusion of the competition.
Q. Will Northumbria still be offering sports scholarships for the 2020-21 year?
Yes, we are committed to supporting talented student athletes to combine both their sport and study and therefore will still be providing support through our sport scholarship scheme. Applications are currently open and will close on 1st September 2020. Further information on our sports scholarships can be found at https://northumbriasport.com/sport-and-activity/scholarships
Q. I have already applied for a sport scholarship but have not heard if I was successful or not?
Scholarship applications are open until 1st September 2020. We will endeavour to ensure you know the outcome of your application before then, however in a number of our team sports where applications are high your application may be reviewed once applications are closed.
Q. Can I stop my Fitness Membership Direct Debit?
A. To make it easier for you, we have freezed ALL Direct Debits and will restart them once we reopen, so don't cancel it with your bank
Q. Can I stop my Salary Deduction Fitness Membership?
A. To make it easier for you, we have freezed ALL Salary Deduction and will restart them once we reopen.
Q. I paid upfront for my 2019/20 Fitness Membership, will I get any refund?
A. Yes, we will refund you the pro rata amount for the time we are closed. On reopening we will contact you to arrange your refund.
Q. I have made a court or pitch booking and paid for this booking in advanced, but the facility is now closed, will I get a refund?
A. Yes, all bookings paid for in advanced will be automatically refunded.
Q. When will I be able to make a new/rearranged booking for an event or activity?
A. At the moment, due to the number of cancellations we are currently having to make we have stopped taking ALL activity and event bookings. We will start taking them again once we reopen the facilities following government and University advice.
Q. I was using my volunteer/internship opportunity as placement hours, will I be penalised for not completing it?
A. You will receive guidance directly from the placements team and your faculty regarding your placement. We understand that there will be an increased level of flexibility in the ways in which you can complete it. Please make contact with them and read the updates on the student portal in the first instance