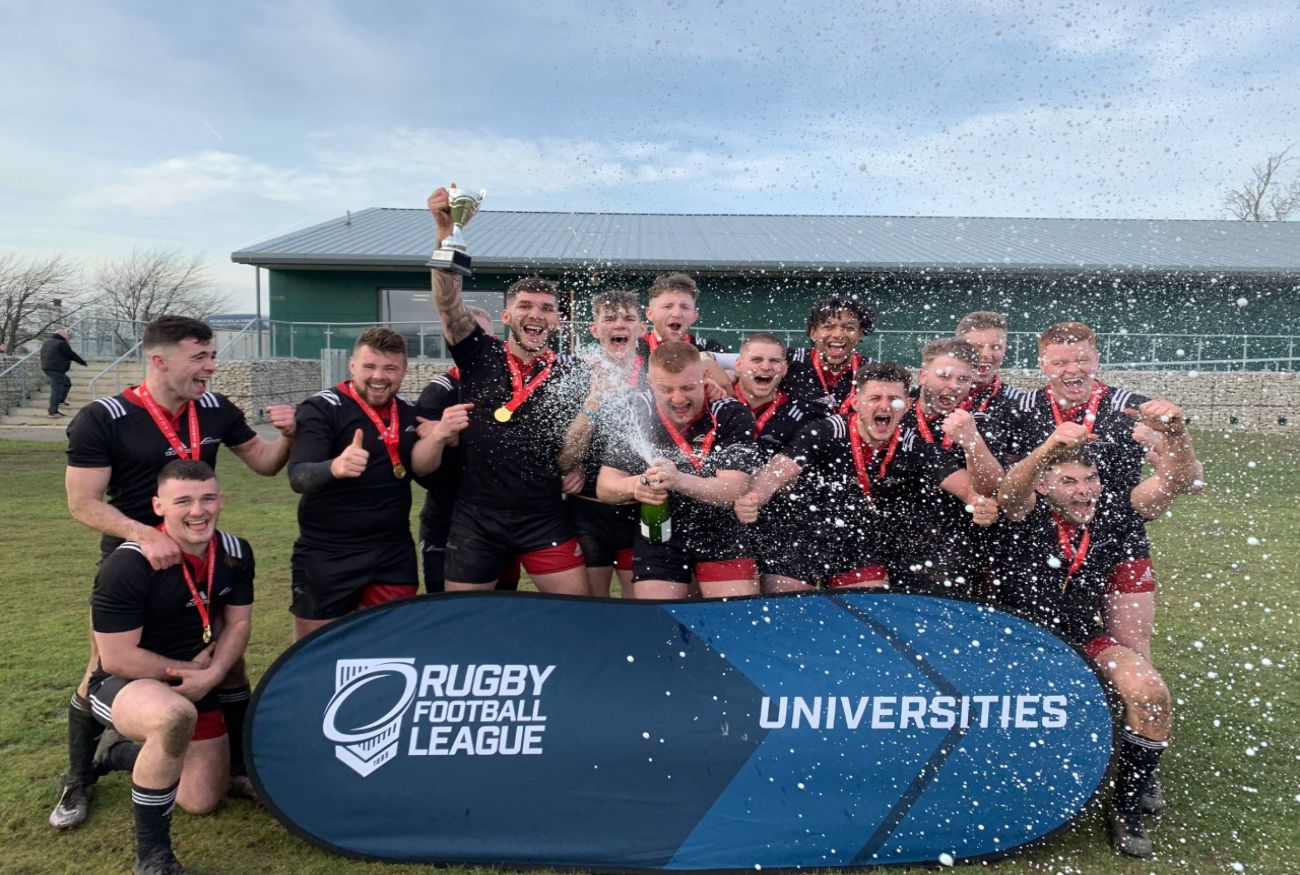 It was an afternoon to forget for the Northumbria Sport Rugby programme, with both M1 and W1 Rugby Union suffering heavy defeats at the hands of Leeds Beckett and Durham respectively.
Heading into the M1 clash, Northumbria were looking to maintain their strong form that had seen them win four games on the bounce.
Unfortunately for Northumbria however, they ran into a buzz saw against Leeds Beckett, who managed to put 24 points past head of rugby Darren Fearn's side before they could muster a response, going over right before the half for their first try of the afternoon.
While Northumbria got the second half off to a better start with an early try to cut Leeds Beckett's lead to 14 – the score sitting at 24-10 – they were then blown away by their Yorkshire counterparts, who eventually ran out comfortable 50-17 winners.
The result leaves Fearn's side in fifth place in the BUCS Super Rugby table with three games left to play.
Elsewhere, W1 were handed a large loss from rivals Durham under the lights of Kingston Park.
An injury ravaged W1 knew that with a bonus point win they could overtake their local counterparts to nab the top spot in the BUCS Premier North league with just a game left to play.
Coach Jack Lambert's side got off to a slow start with Durham punishing them from the tee to take an early 3-0 lead.
Durham then went on to register the first try of the afternoon too with Northumbria seemly unable to match their opponents.
The league leaders lead could have been bigger had it not been for some big defensive stands from Northumbria, with outside centre Georgia Cutt leading the line.
And when the half time whistle went, Northumbria found themselves facing a manageable 13-0 deficit.
However, Durham then decided to turn up the heat on Northumbria in the second half, pushing their lead to 25 points with Northumbria still not on the score board.
While a late try gave Northumbria a glimpse of hope and a route back into the game, they were unable to stop Durham's relentless attack with the score ending 46-5 in the oppositions favour.
However, it was not all doom and gloom for the Northumbria Rugby programme thanks to M1 Rugby League, who managed to secure their third consecutive BUCS Rugby League 9's championship - going through the entire tournament undefeated.
M1 Rugby League managed to see off all their competitors on route to their third 9's championship dispatching a tough University of Nottingham outfit 8-4 in the final.
The win means that M1 Rugby League are chasing another treble winning season after they secured the league thanks to a stunning come from behind win against arch rivals Leeds Beckett.
With the league and 9's championships already secured, attention will now turn to Big BUCS Wednesday where Northumbria will look to secure the University Rugby League championship.