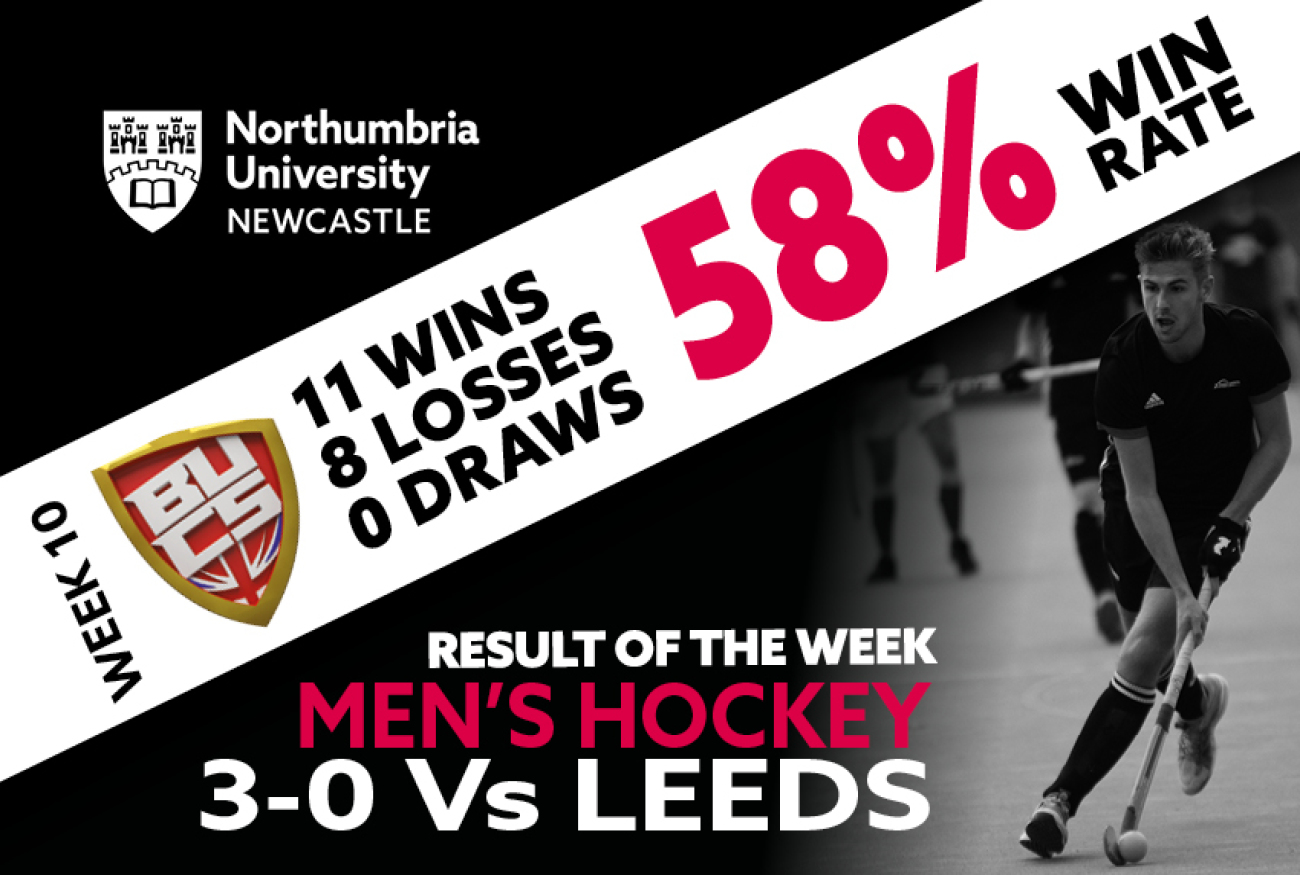 BUCS Wednesday's are always a highlight of the Northumbria University week, and week 10 did not disappoint with our teams winning 11 out of 19 fixtures.
This week, we shine the spotlight on M1 hockey who are the winners of our 'Result of the Week' award.
M1 hockey had a difficult start to this season's BUCS 2018-19 campaign losing their first three consecutive league fixtures whilst also being unfortunately dumped out of the Conference Cup in the first round.
Luckily, player-coach Jonny Beckett remained positive throughout their barren run, maintaining a cool, calm and collected figure.
It's clear the player-coaches positive attitude has paid off, with Beckett's squad managing to breathe life into their campaign as they managed to move off the bottom of the table with a sensational 6-1 win over Leeds Beckett.
But their biggest result of the season came on Wednesday, as they managed to overcome top of the league Leeds University M2, who had won all six of their fixtures this season.
Beckett's men, roared on by our latest Instagram takeover team W1 hockey, rose to the challenge and won convincingly, dispatching their Yorkshire opponents 3-0 to move up to fourth place in the BUCS Northern 2B league.
With their season rejuvenated M1 hockey will look to push on after Christmas as they look to continue their strong run of form.