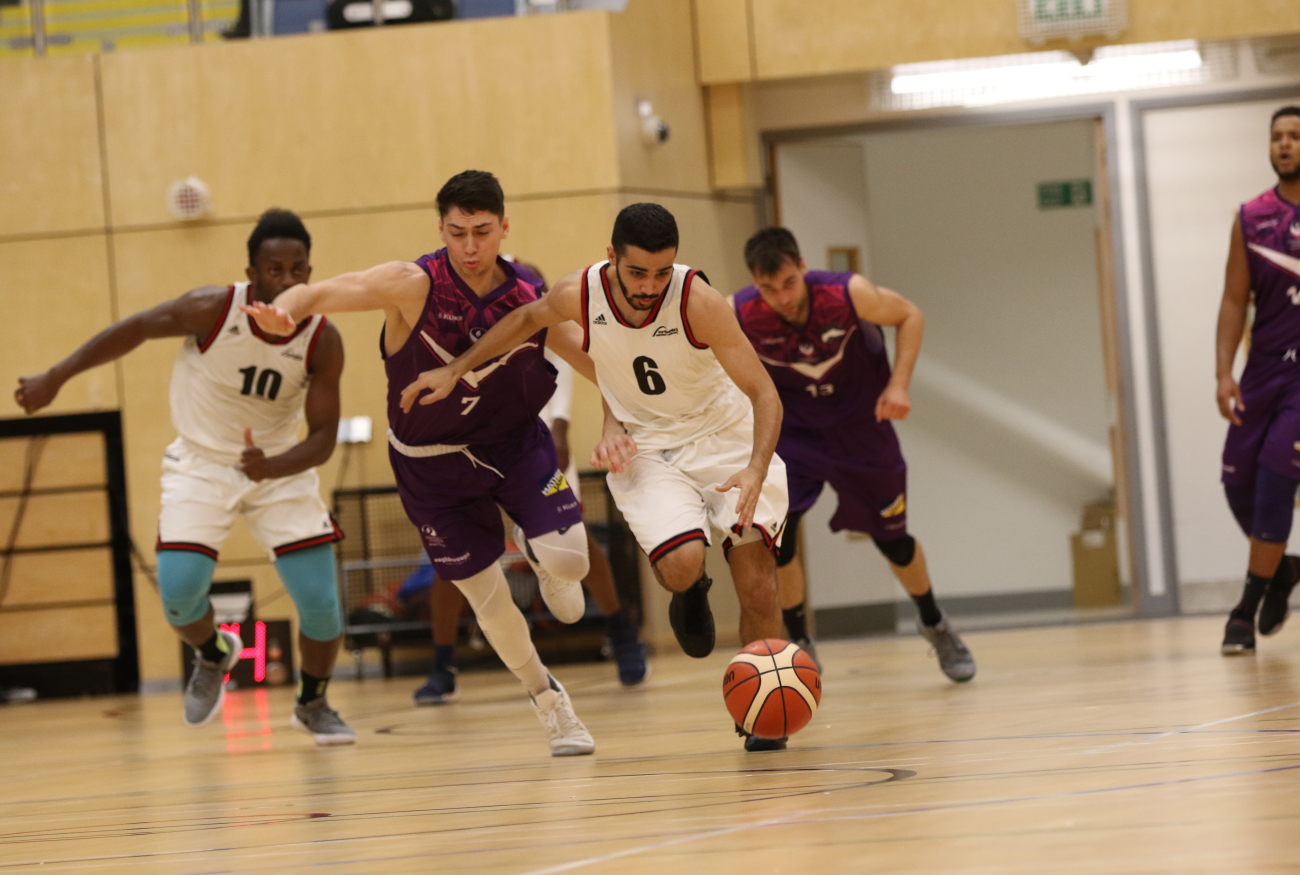 Northumbria Sport M1 Basketball continued their fine start to the season with a convincing win under the lights of Sport Central against a strong Loughborough outfit.
It wasn't all smooth sailing for head coach Marc Steutel's men however.
Down 12-7 in the first quarter, a clearly frustrated Steutel called a timeout, to refocus his side.
What followed was a strong performance that saw Northumbria ultimately clinch a 96-75 victory over their Leicestershire counterparts.
And speaking after the game, Steutel admitted he was slightly frustrated by his sides start but also conceded that he was happy with the direction his side were headed.
"I didn't like the way we started the game with our emphasis on rebounding," said Steutel.
"I thought we looked a little bit lackadaisical, maybe a little bit slow.
"We called the timeout and refocused which was important because this group is a good, talented group.
"We've got to, in the time we have together, just find a way to continue to get better every week.
"I think as a group everyone as a group was disappointed with our own impact last week against Durham.
"So it was good that we were able to bounce back here against Loughborough."
The clash between Northumbria and Loughborough served as a rematch of last season's BUCS Big Wednesday finale – which saw Loughborough take home the title.
And while it would have been easy for Steutel to claim that there was a hint of revenge in the tie, he was quick to point out that last season was very much in his sides rear-view mirror.
"Last year was a different team and a different situation," said Steutel.
"We have to find a way to get better each week and that's what the guys did in this game.
"That's what the guys did and they're continuing to get better every week.
"Our last game against Durham which we lost doesn't mean anything, last season's BUCS Big Wednesday loss to Loughborough doesn't mean anything – even after this game it doesn't mean anything.
"That's the first half of the season done and we've got to find a way to sharpen up before Newcastle next week."
And Steutel also singled out the performance of guard Atif Russell, who's performance was paramount in helping Northumbria secure their win.
"Atif Russell had a really positive impact on the game on both sides of the ball," Steutel said.
"Sometimes he judges how he plays on whether the ball goes through the hoop or not and sometimes that's not always the case.
"I like how he impacted upon the game.
"He brought some real defensive energy be it through deflections or rebounding and then when the game opened up a little and he was able to get to the basket so I was really pleased with that side of his performance."