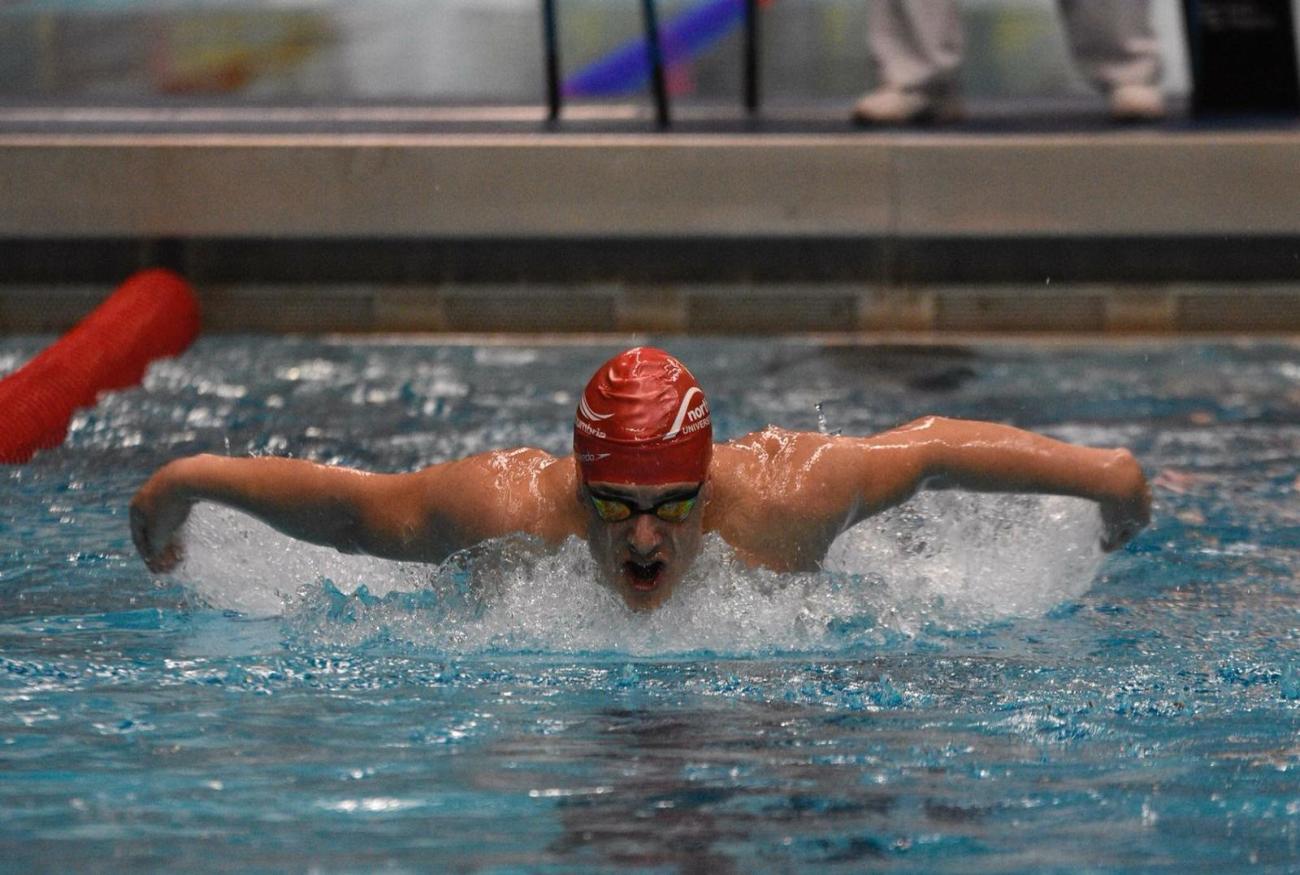 Northumbria Sport head of aquatics Louise Graham has hailed the efforts of her swimmers as they bagged a plethora of personal bests and an impressive 94 valuable BUCS points at this year's BUCS Short Course Championship's.
The standout performance went to Brazilian Paralympian Phelipe Rodrigues who top scored for Northumbria with 48 points.
But the most impressive part of Rodrigues swim was not the points total but rather that he became the first Lara swimmer to ever make the men's 50m able bodied freestyle final.
And while it would have been easy for Graham to have focussed solely on Rodrigues's outstanding performance, she instead decided to focus on her entire squad's magnificent achievements.
"Our swimmers have once again showed their international pedigree," said a proud Graham.
"They bagged 94 BUCS points and countless PB's at this prestigious event in the BUCS competitive calendar.
"They are all true professionals and always rise to the occasion when representing Northumbria Sport.
"We had Phelipe top score for us with 48 points and he's always been strong at this event.
"Dave Ellis won a gold and two silvers against tough opposition on his second appearance for Northumbria.
"Claire Cashmore, who is a world silver medallist Para Tri and Paralympic Champion finished top in two events but faced no opposition in the 400m freestyle which meant that she unfortunately only got one gold – although the 400m was a PB for her.
"We also had Jack Bridge who took bronze in the 100m backstroke – three out of four of his swims were PB's so he's in great shape as he enters his final year of university.
"And finally, it was Josef Craig's debut event for Northumbria Sport after a long injury lay off and recent retirement from International swimming – he's aiming to find some sprinting form whilst studying here over the next four years.
"I'm very proud of their performances and have no doubt they will work hard over the winter months to improve once again in February at the long course champs, where they will be joined by Taka [Suzuki] who is returning this January to start his masters."