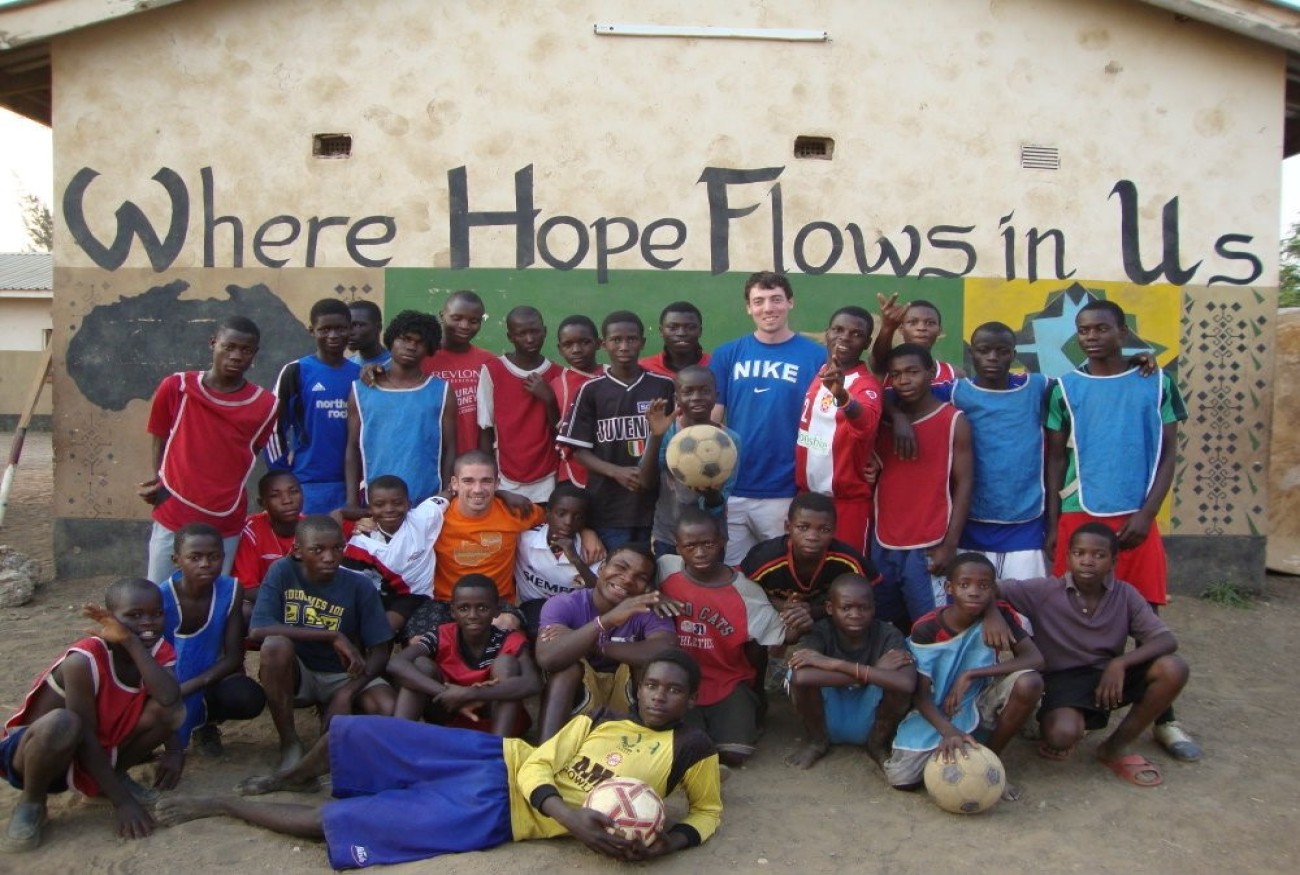 On the day before staff member David Jones heads to Zambia, as part of the Wallace group project, for the third time he gives us an overview of the project and shares some memories of a special place that he first visited as a Northumbria student 9 years ago.
On 1st June, I will be travelling to Zambia as Northumbria University's staff member for the 2019 Volunteer Zambia Project. This is extremely exciting as I will I get support students from seven universities contribute to the incredible work of the project in its 14th year. In addition, I will also be creating a small piece of Volunteer Zambia Project history by becoming the first person to participate in the project as a Student Coach, a Project Manager, and a Staff Member. Forgive me for sounding cliché, but this is a project that can change your life, and my story is one of many who have benefited so much from the incredible opportunity.
Northumbria University is one of the founding members of the Wallace Group of Universities that now includes St Andrews, Stirling, Edinburgh, Durham, Loughborough, Bath and Cardiff Met. Together, in partnership with Zambian NGO Sport in Action, the Wallace Group organises and delivers the Volunteer Zambia Project. The project involves students from each university travelling out to Zambia in three student groups for 6-week placements over 4 months every summer in Lusaka, Zambia. While in Zambia, students deliver sport development and sport for development projects with young people in Zambia exchanging knowledge around sport coaching, competition structure, athlete development, player pathways, and organisational development.
As a 3rd Year Northumbria Applied Sport & Exercise Science student in 2010, I applied to be a Student Coach, and was selected to be part of what was then called the UK Sport IDEALS Zambia Project (International Development through Excellence And Leadership in Sport). After a year of selling cakes and washing cars to fundraise for the trip, I spent 6 weeks coaching at my placement site, Fountain of Hope. Fountain is a home and school for children found living on the streets in Lusaka and is one of the several sites in Lusaka that Sport in Action work at throughout the year. As well as throwing myself into coaching football at Fountain, working with my Sport in Action Peer Leader, and now life-long friend Steven Siame, I also worked at the Zambian Olympic Youth Development Centre helping Zambia's Head Athletics Coach prepare four of their Commonwealth Games track athletes for Delhi 2010. I returned to the UK knowing I had to go back.
In 2012, after graduating in 2010 and getting my first job in marketing for Molson Coors, the opportunity to go back to Zambia as a Project Manager arose. Against parental advice, I handed in my notice, giving up a good salary and very nice Nissan Qashqai company car, to go back to Zambia. Over the summer of 2012, I helped coordinate and guide the 2012 Student Coaches to have the best possible experience and support Sport in Action's work to the fullest. I was also able to return to the Zambian Olympic Youth Development Centre, this time to support the Head of Basketball to deliver strength & conditioning with the U18 Zambian squad. It was another incredible experience that helped build my leadership and organisational skills, as well as gaining the benefits of living and working in a different country and culture for four months within the Sport Development sector, pushing me out of my comfort zone. After returning from Zambia, I continued to work with supporting young people at a home for teenagers in care in Newcastle, before loosely breaking into the world of sport by gaining a marketing role with Lucozade, and then becoming a Football Development Officer at Northumberland FA. All of these jobs had two things in common. Firstly, the interviewers all wanted to talk to me in-depth about my time in Zambia and were evidently impressed with the work that goes on there through the Wallace Group and the clear benefits it has on the students that go out. Secondly, I was, and still am, able to reflect back on experiences in Zambia to deal with various scenarios in all of these roles and day-to-day life. I think adaptability and resilience are certainly two standout core strengths that I gained from working in Zambia that will stay with me forever.
In January 2017, after over 3 years with Northumberland FA, I came full-circle and returned to Northumbria University in my role as Sport Engagement Manager. This year I have had the opportunity to support Northumbria's 2019 group of five Volunteer Zambia students fundraise and prepare for their time in Zambia, with two of our students going in June and three in August. As part of my role, I will also be travelling out to Zambia for 3 weeks to help the students and Project Managers in the first group of the 2019 Volunteer Zambia Project out in Lusaka. So, all in all, I have no regrets about giving up the nice car!
If you are a student or staff member, I cannot recommend the experience highly enough and urge you to keep a look out around September time when applications open for the 2020 Volunteer Zambia Project. If you want to keep up to date with the project's work this summer you can follow @VolunteerZambia on Twitter, like 'Wallace Group' on Facebook or visit www.volunteer-zambia.com
Follow my experience this year as I return for 3 weeks in my blogs 'DJs Diaries' that will be posted on the website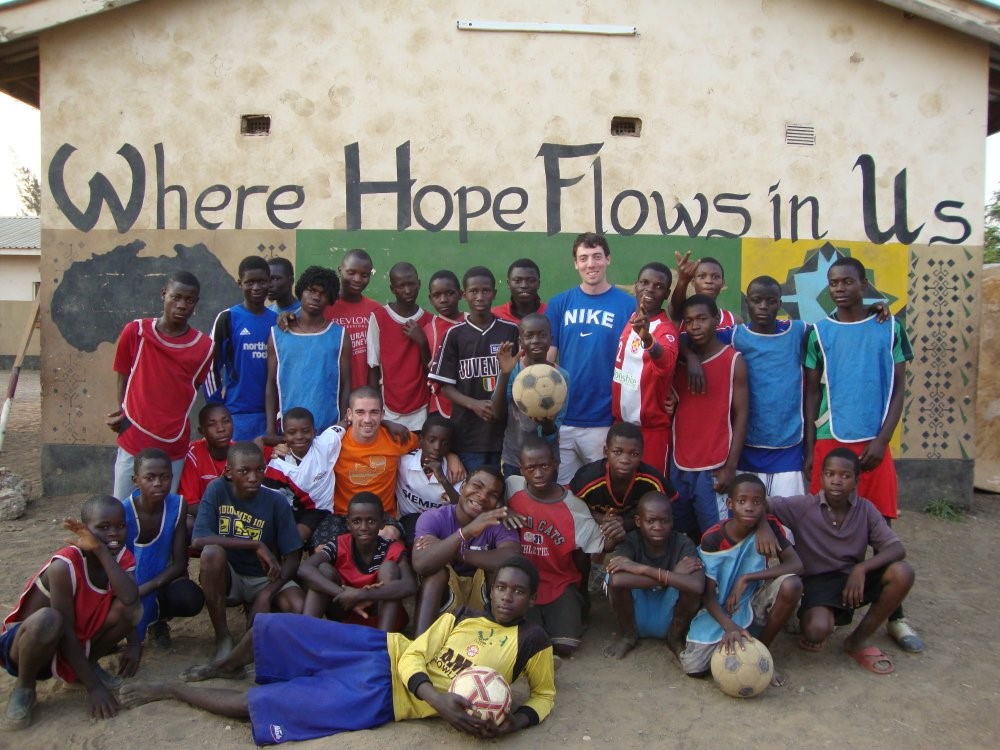 DJ @ Fountain of Hope with U15 & U13 Football teams - 2010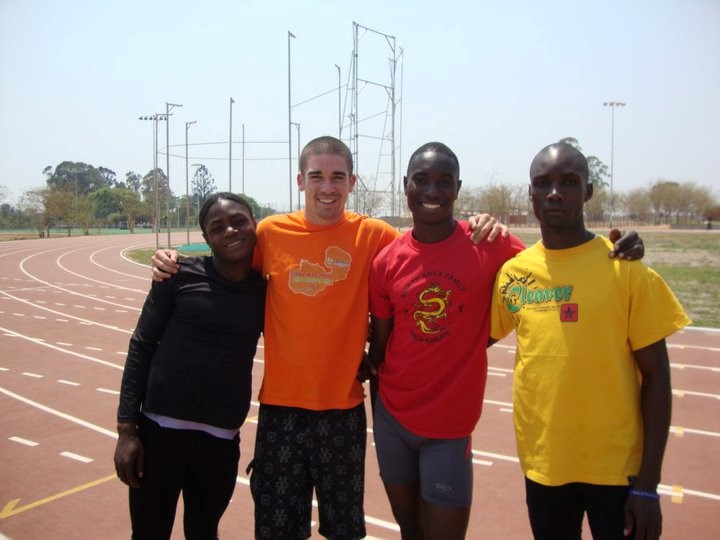 DJ at OYDC with Zambian Commonwealth Games Athletes Rachel Nachula, Gift Soko and Saviour Kombe – 2010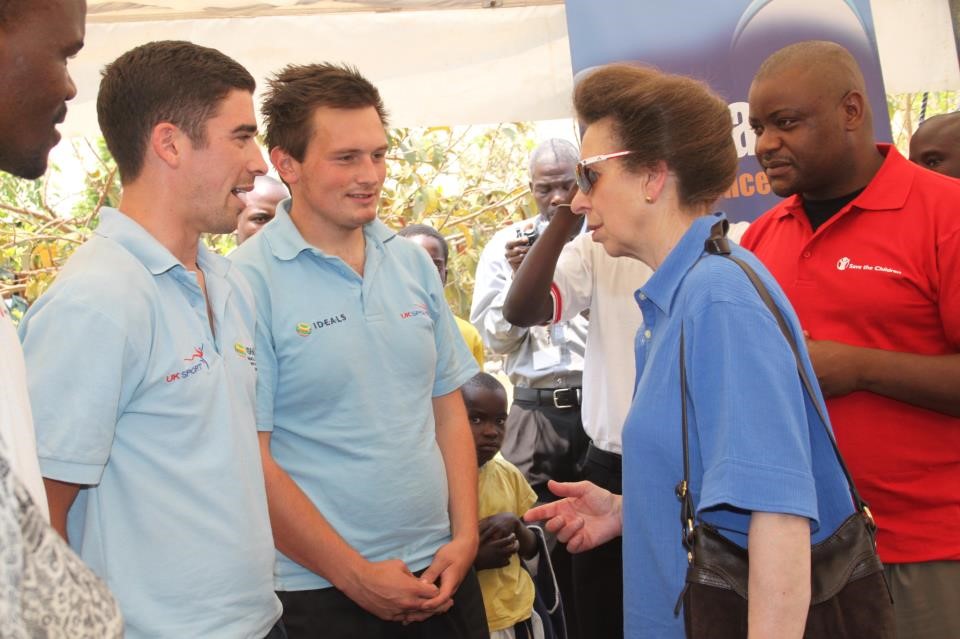 2012 Project Managers DJ and Jordan Kenny (Bath Uni) meeting Princess Anne representing the project at a Save the Children event at Fountain of Hope