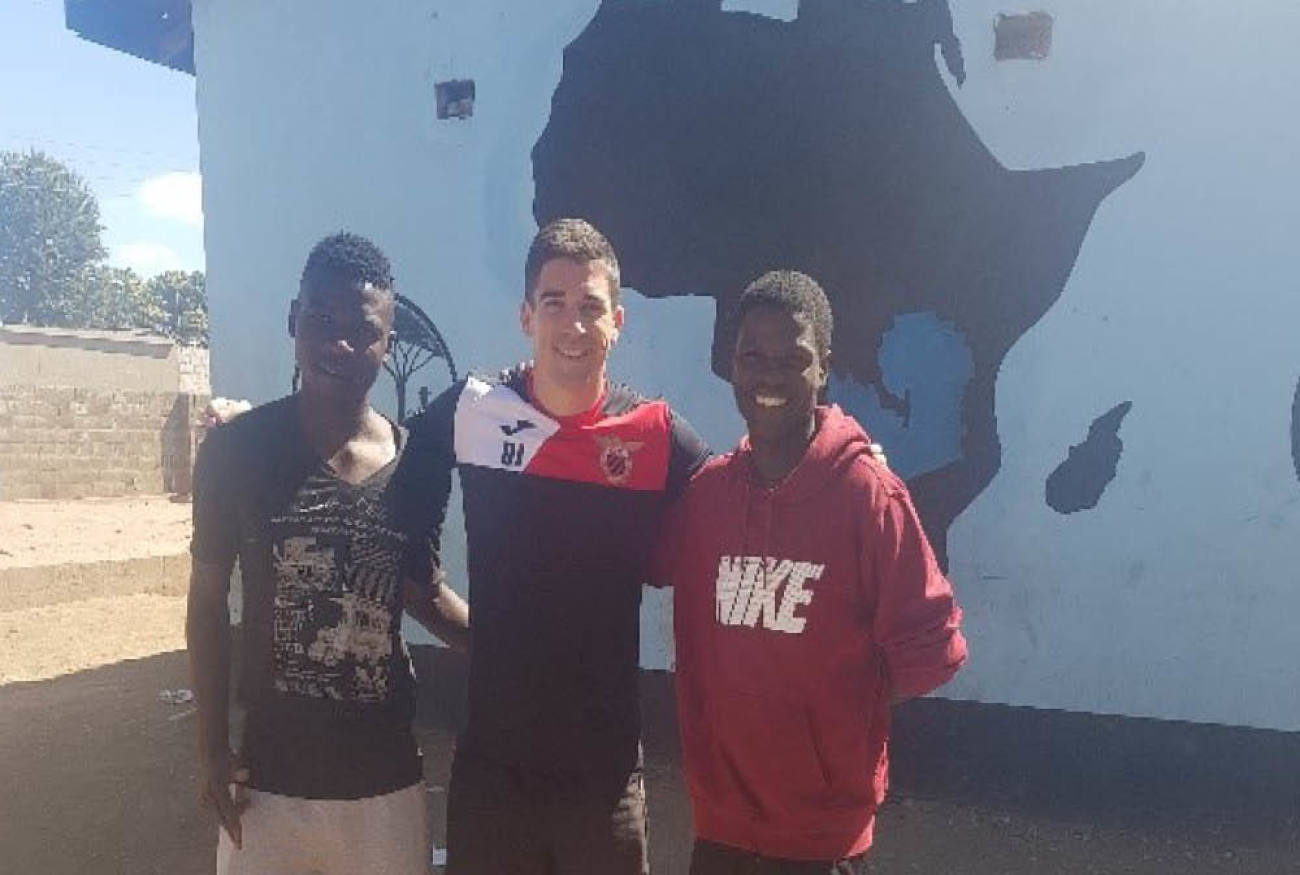 DJ' Diary | 9 Year's On. David Jones reflects on the changes and the impact the project has had
Returning to Zambia as Northumbria's 2019 Volunteer Zambia staff member has been a fantastic experience. After having extremely positive experiences as part of the project as a Student Coach in 2010, and Project Manager in 2012, I have to admit part of me was hesitant to return. Being in a different role, with less 'hands-on' coaching work supporting the Project Managers and students as opposed to leading, could the experience match my previous times in Zambia. Although it has been different, it has so far been equally rewarding to see the project first-hand continue to provide opportunities for young people in Zambia, and students from the UK. Even more rewarding has been having the opportunity to meet some of the young people I worked with as a student in 2010, now as young men doing well for themselves on and off the sport field.
In 2010, I coached football at the orphanage, school and community centre called Fountain of Hope as my Volunteer Zambia placement. Anyone and everyone who has visited Fountain will have fallen in love with the place. This includes Olympians Mel Marshall and Adam Peaty who have completed two fundraising challenges in Zambia to raise tens of thousands of pounds to support Fountain's work. Having the privilege to return and meet some of the boys I coached succeeding in life is truly inspiring and only makes we want to support the project and Fountain of Hope even more. On Sunday 9th June I was invited to attend City of Lusaka FC's Zambian Division 1 fixture (the second highest level league in Zambia) to watch Charles Katongo play. I coached Charles, with Fountain's very own super coach Steven Siame, in 2010. They won 1-0, with Charles narrowly missing out on scoring a powerful Alan Shearer esc header with the opposition keeper pulling off a spectacular save. After the game I met Charles and we caught up on each other's lives. I was also surprised by Joseph Mwindilila, who I coached in the same team as Charles and who now plays for top Zambian Super League side Green Eagles FC, who also attended the game and had come to meet me. Both have huge ambition coupled with tremendous work ethic and aim to one day represent Zambia. Its humbling how they still remember me 9 years on and thank me for the efforts I put into coaching them. I remind them that it is only their efforts that have taken them to where they are today, but it is a wonderful example and lesson to present and future Volunteer Zambia student volunteers that they can play a part in contributing to life changing work coordinated by the Wallace Group and Zambian NGO Sport in Action.
To cap things off, a few days later I visit Fountain to observe how the students are doing and another of my 2010 Fountain Alumni has come to visit me. Paul Nkole (nicknamed 'Buster'), played for the U12's in 2010 and had heard I was back in town. He is playing in the Zambian 2nd Division with Fountain of Hope's senior team. Its incredible that, in a country with a population of 17.75 million people, a single orphanage/school/community centre in Lusaka has produced players at the elite level of Zambian football. Coach, and Sport in Action Site Coordinator, Steven Siame, who also grew up at Fountain, does an incredible job in helping young players reach their potential on the pitch, become good people off the pitch, and in supporting students every year on the project contribute as best they can to create a collective impact on limited resources in terms of facilities and equipment. It is sometimes difficult for students to see the impact they have on people's lives over their 6-week placements, but the collective and consistent efforts of the Wallace Group, their students, and partnership with Sport in Action, certainly has had, and will continue to have, life changing outcomes for young people in Zambia.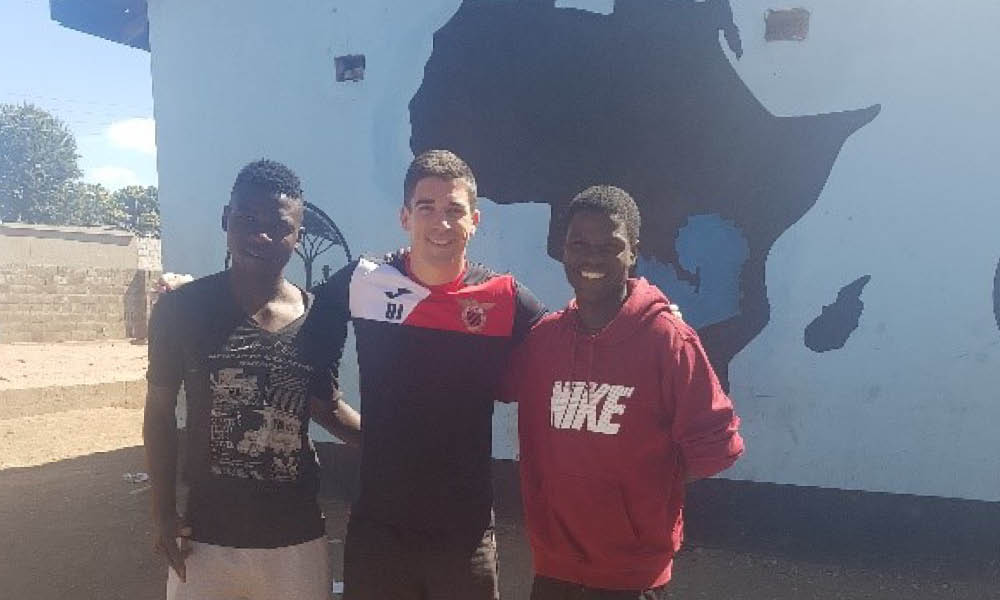 L-R Paul (Buster) Nkole, Me, Steven Siame at Fountain of Hope