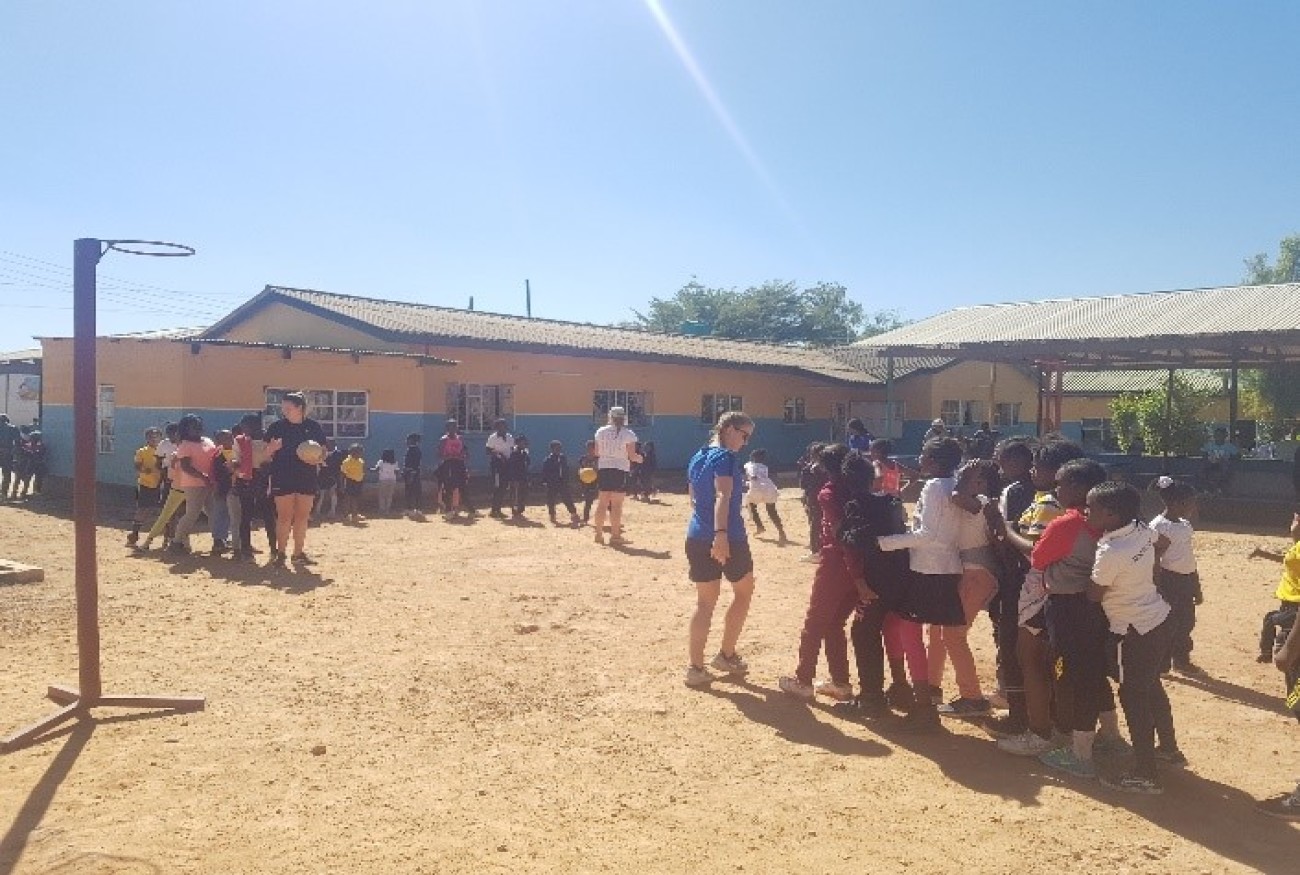 DJ's Diaries
Staff member, David Jones, keeps us updated as he re-visits Zambia with the project and current Northumbria students
A day in Zambia
First things first, there is no 'average' day in Zambia on the Volunteer Zambia project. Variety, challenge, opportunity, frustration, excitement, joy and so much more hits you at every turn. The personal adaptability this develops amongst students on the project, I believe, is the reason why so many Volunteer Zambia alumni go on to do great things following graduation.
06:30 – 07:30
Most mornings begin early to allow time to get ready, have breakfast and mainly, to allow for irregular transport times. Buses here are not as we know them in the UK. Think campervan with benches in the back.
07:30 – 09:30
Depending on the placement site, students will either walk or hop on a bus. Travelling by bus to placement sites is something students have to embrace head on and enjoy the organised chaos. Fortunately, people in Zambia are very friendly so make sure you are on the right bus and pay the right amount. Buses only cost between 30-60p per journey, with some placements needing two buses to get to. So the max a student will pay for a days travel is around £2, but the majority will pay less. On the buses, personal space is not a thing. Everyone is crammed in to make sure the conductor and the driver make enough for their long days work. This may sound unappealing, but is actually bizarrely fun and is a great way to embrace yourself with the Zambian people and culture.
09:00 – 10:30
Students will arrive at their placement sites ready to coach their timetabled session. Placement sites all have Sport in Action Peer Leaders and Site Coordinators who will lead sessions in the first few days/week, and then work with students to plan and deliver sessions for the remaining time.
09:00 – 12:00
Depending on placement, students will deliver, or support the delivery of, a PE lesson or a session in their specialist sport, from the core Sport in Action Sports (Basketball, Football, Netball & Volleyball). This may include multiple sessions for different age groups, or a longer session with one age group.
12:00 – 13:00
Students will have time for lunch every day. Every placement site has markets and shops nearby to purchase food from. This is another great way to integrate with the local community and support the local economy by purchasing goods from shops that the average tourist would not go to. Nshima is the staple food of Zambia and is usually served with chicken, beef, and/or vegetables. It's made of maze and water and is a bit like a cross between mashed potato and thick savoury porridge. Some students love it, some aren't huge fans. If Nshima isn't your thing, street vendors sell samosas, fritas, popcorn, and corn-on-the-cob, and lots of shops sell things you would find in the UK too.
13:00 – 17:00
Again, different placement sites will have different start/end times for afternoon sessions, and times can vary day-to-day to. Afternoons will be similar to mornings. Some placements like Chipata and Kalingalinga, may see you coach PE sessions in the morning, and sport specific sessions at hub sites in the afternoons. Other students may actually travel over lunch time to another placement site to coach a at a different hub site. For example students who coach Fountain of Hope's junior football team in the morning go to Munali and Mutendere respectively to coach football sessions there in the afternoon.
16:00 – 18:00
Students will arrive back at the house before it gets dark, which is between 18:00-18:30. Students and staff members are put into cooking partners and will take it in turn to shop and cook for the household each evening.
18:00 – 20:00
Power cuts are very common here so cooking can sometimes take longer than planned and involve inventive uses of the large barrel bbq the house has. While cooking goes on others will shower, relax and share stories of their days. The group eats together, and then may have short discussions on Wallace Tournament planning or other upcoming events, before everyone.
20:00 – 23:00
The group is free to chill-out, and usually play group games/cards ect to entertain themselves. Most students are pretty worn out by coaching in the heat most of the day, so usually everyone is in bed by 23:00 at the latest. The rock & roll life of being a sport coach in Zambia!
Weekends
On weekends students have free time but will often attend sport fixtures their placement sites are having. The Project Managers will also arrange group social activities like visiting a local water park. There is a hotel with a gym within walking distance of the house that costs 50kwacha a go (about £3.30), there are markets to buy souvenirs and gifts and the house also has a fantastic garden if students just want to relax at home and read a book or play games. There is also the incredible weekend trip to Livingston, which each student group goes on. Livingston is home of Victoria Valls, one of the 7 natural wonders of the world, numerous activities such as bungee jumping, white-water rafting and safari.
All in all, 6-weeks fly by but leave an endless list of amazing memories along with having a lot more friends than when you arrived. Volunteer Zambia truly is a unique opportunity that all with ambitions to work within the sport industry should strongly consider.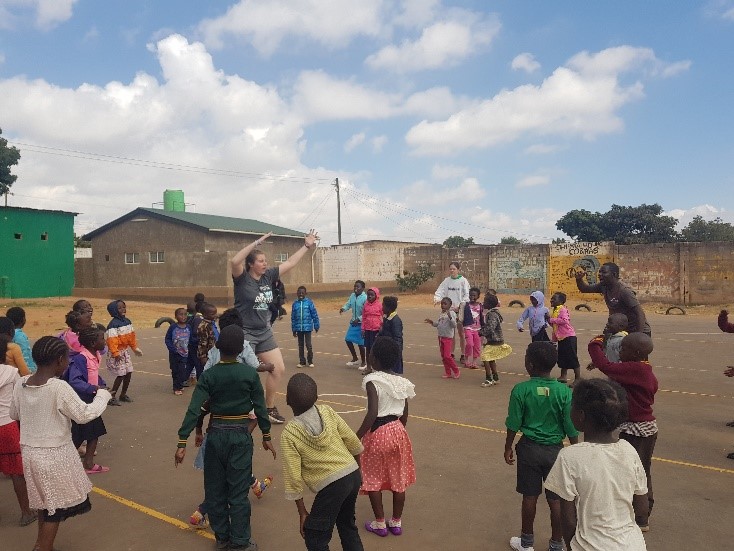 Northumbria Student Sophie Weightman delivering a PE lesson at Chipata with support from Site Coordinator Benson and Cardiff Met student Erin.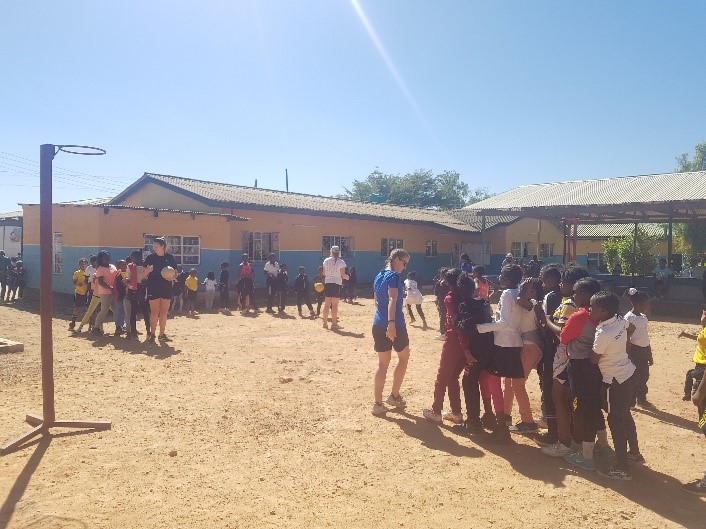 Northumbria student Danialla Lay coaching netball with Cara (Stirling) & Ellie (St Andrews) at Felma School, part of the Kalingalinga Netball Hub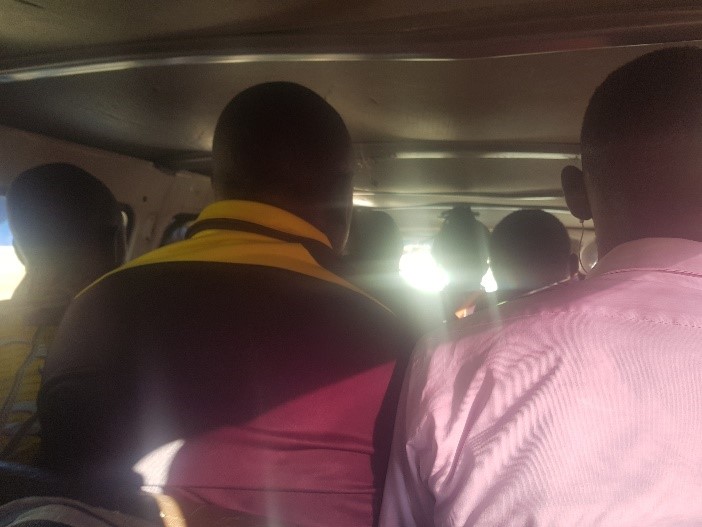 On the bus to placement