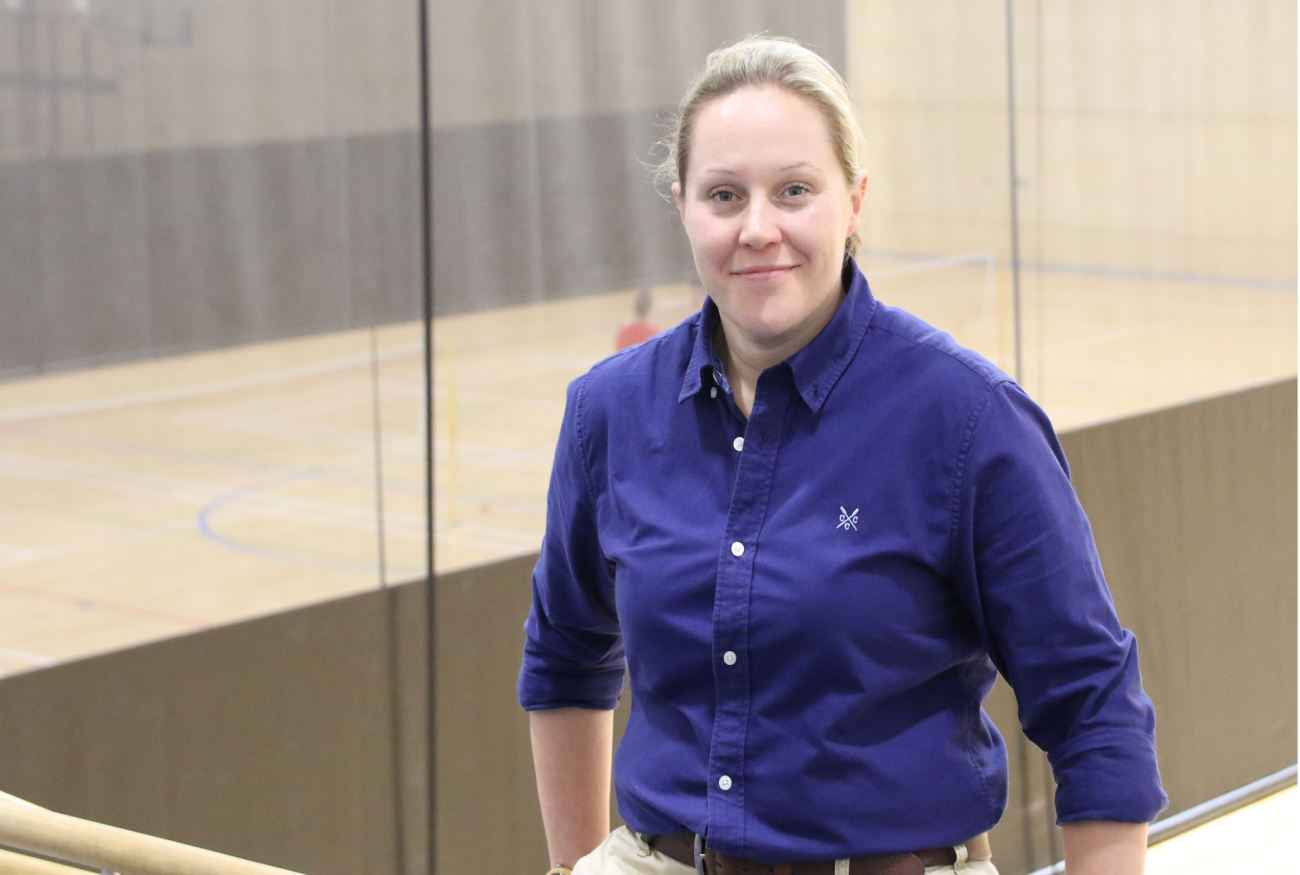 An introduction from our new Head of Sport and Exercise, Katy Storie.
I wanted to introduce myself to everyone involved with Northumbria Sport to let you know how excited I am about my new role as Head of Sport and Exercise at Northumbria University.
I started my career here at Northumbria University immediately following graduation (from an Archaeology and Museum Studies degree, believe it or not) when I was given an opportunity to work as a Sport Development Officer, building on my experience as Newcastle University's Athletic Union Officer, while also studying for a Sport based Masters.
I have since worked in many areas of sport at Northumbria, including participation, community, club and performance sport, before I headed off to work for the Rugby Football Union for Women and Women's Sport and Fitness Foundation.
I came full circle in my career when I was successful in being appointed as Competitions Manager back in 2010, coinciding with the end of my time as part of the England Rugby Team and giving me a much-needed new focus following the challenging transition of retirement from playing.
We had an exciting new direction; to pursue our potential in achieving a Top 10 ranking within the National BUCS Leagues, which we achieved with great success, maintaining this status for the past five years. We should take great pride in this as it has provided us with a foundation upon which to build our future as a successful and innovative service department.
Now, the University is facing changing times, but with these changes comes new opportunities. Northumbria Sport is now able to determine a new path forward, a path that allows us to positively contribute to the University's wider strategy.
A recent benchmarking exercise we have undertaken in collaboration with the Students Union explored student engagement levels within sport, health and physical activity compared to other institutions. The evidence shows that we have a great opportunity to grow our engagement levels, following a previous heavy focus on BUCS points rather than participation numbers. This will definitely be a key focus for us moving forward.
One of my goals is to ensure there is a better awareness of what Sport delivers above and beyond our traditional reputation as a performance focused department and ensure that the imapct of sport on our students, alumni, partners and stakeholders is understood.
Once again, I am really excited about the opportunities ahead and look forward to meeting with students, staff and partners over the next few months.
I will keep you updated with developments but for now, please feel free to get in touch as I settle into my new role