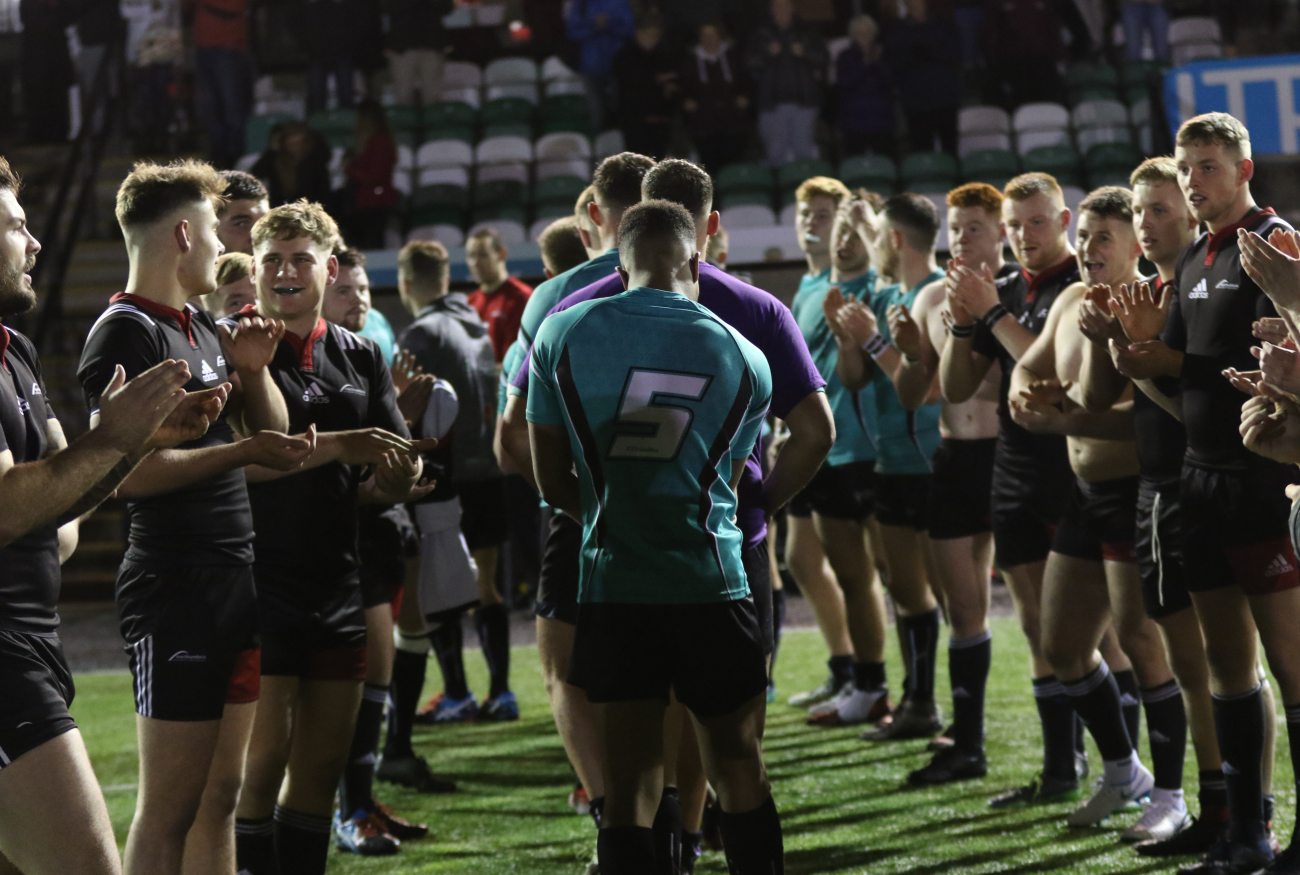 Northumbria University M1 Rugby League continued their dominant start to the season with a win over arch rivals Leeds Beckett.
In what was a fiery first half under the lights of Kingston Park, Northumbria held a slender 8-2 over their Yorkshire counterparts heading into half time.
However, following some prolonged periods of dominance in the second half, Northumbria were eventually able to pull away, dispatching their opponents 30-14.
And, while head coach Jason Payne admitted he was delighted with his sides performance he was keen to emphasise that they must keep moving forward if they are to reach their full potential.
"It was a bit of a funny build up if I'm honest," said Payne.
"We've had two pretty comfortable wins which I suppose isn't ideal going into a big game.
"I thought when we stuck to the areas we needed to improve that we talked about midweek, we were pretty dominant.
"The challenge for us now it to make sure we're getting the little things right.
"We're in a unique position, in terms of, we know that we're going to win a lot games this year which means that we're just going to have to be really tough on ourselves.
"Mentally, we need to make sure that our heads are in the right place whilst also making sure that we're not taking teams lightly.
"We need to make sure that we're playing to the best of our abilities.
"We conceded too many points which I thought was disappointing.
"14 points is too many points for us to be conceding and I'd like us to be around that 6 to 8 mark in big games.
"Overall though, I'm really happy and if we can keep building and moving forward then we'll be in a good place."
And Payne was also full of praise for his new captain Liam McAvoy, who put on a real battling display for Northumbria.
"I've got to mention the performance of Liam McAvoy," said Payne.
"Liam is our new captain and he played through an injury.
"Playing 80 minutes in the middle against Leeds Beckett is incredibly challenging.
"I thought he was absolutely outstanding and he really led us well."