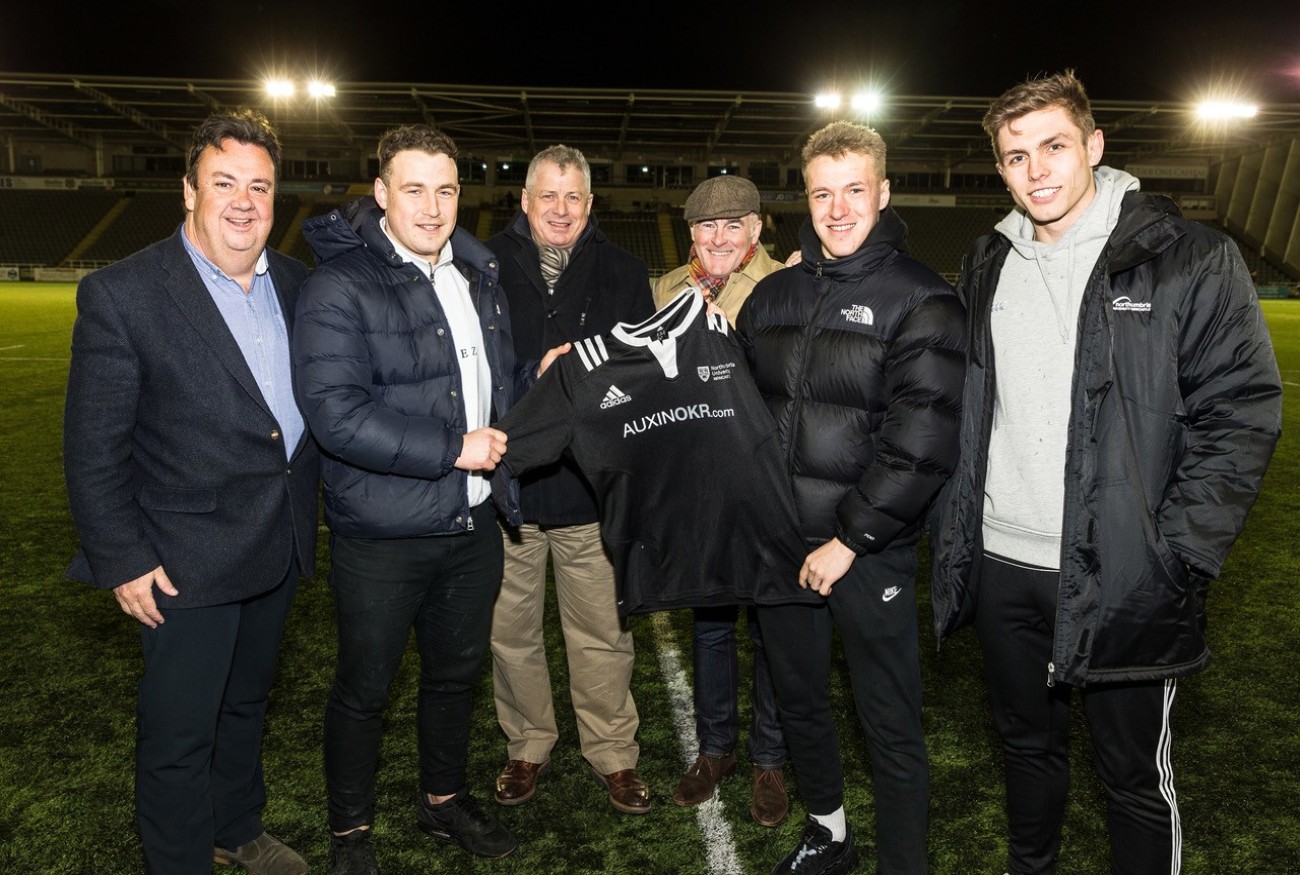 Northumbria University is delighted to announce that Auxin OKR, a rapidly growing North East based business coaching firm, will be the new sponsor of the Men's Rugby Union programme.
And speaking after the announcement, head of rugby Darren Fearn admitted he was delighted with the sponsorship.
"It's big for us," said an elated Fearn.
"It's a company that will bring more than just a financial investment.
"They're very passionate about the programme and about rugby in general.
"Mark Richard [Chairman of Rugby] comes to every game – he and his business partners came to watch us play at home against Durham at home a few weeks ago.
"They were chuffed for us to get the win that night and it's great to have them on board.
"It's great for the programme – I can't tell you how much this will help us."
Fearn's words were echoed by David Anderson, one of the company's Directors – who are delighted to support the programme.
"the team deserves to be sponsored for the outstanding achievements of the players and the coaching staff."
He added, 'there is a natural with fit the ethos of the team and how we deliver our coaching. We are totally focused on being as good as we can be to deliver our objectives. More importantly they are a fantastic group of lads"
With the BUCS Super Rugby league turning more heads season after season, the sponsorship comes at the right time.
More and more, professional clubs are looking towards university rugby for potential stars in the making – highlighted by the number of Northumbria players who secured professional contracts at the end of last season.
And with that in mind, Fearn was also keen to emphasise how the sponsorship will help his players both on and off the field.
"BUCS Super Rugby, as a league, is growing – it's always expanding," said Fearn.
"With more sponsorships comes more supporters – hopefully with more eyes and ears starting to turn towards the league it will mean that both AUXIN OKR and our players will get some good advertisement.
"This sponsorship is also important from a business student development perspective.
"It's a business that looks to help with business planning and progression which is good because we've also got a lot of business students who are part of the programme.
"What's great for me to see is that the support from AUXIN OKR will help financially but it will also go hand in hand off field too in helping our student athletes develop too."
To find out more about AUXIN OKR visit AuxinOKR.com
Super rugby fixtures - Find out more