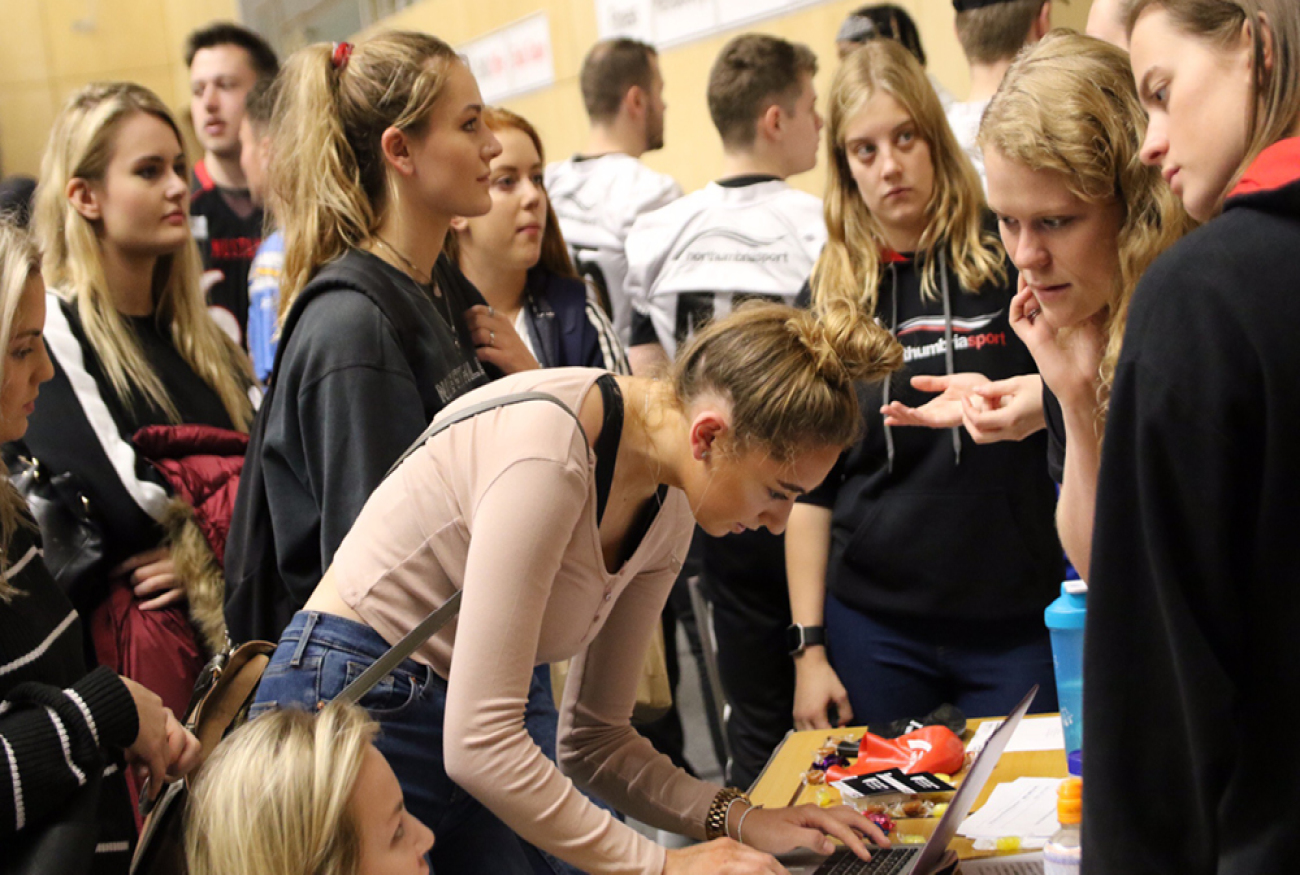 Northumbria Sport have set out on a mission.
Their goal?
To get as many students as possible involved in sport this year!
Oscar Maung Haley caught up with current student volunteer Emma Haley to get her take on this new drive to provide the best sporting experience for all students at this year's 2018 Northumbria Sport, Health and Wellbeing fair.
"Here at the fair, we're trying to get as many people as possible signed up for as many sports," said Haley.
"We're trying to get more people involved this year.
"Obviously, there are people who want to play sport at a more serious level, but it's really important that we make sure that there are opportunities for people that want to just enjoy their sport.
"There's more taster sessions for a wide variety of sports now too, which means that people don't necessarily have to commit if they don't want to – you just take it at your own pace.
"So, this year we're really keen on getting people more involved and interested in participating."
And Haley was also keen to emphasise the other areas of Northumbria Sport that students can get involved with even without playing.
"A few months ago, I tore my ACL and have had a terrible last few years with injuries, but the great thing about Northumbria Sport is that it I'm still able to participate and remain involved.
"Last year I did an internship whereas this year, I'm doing a volunteering placement and taking a more hands-on role.
"There's loads of ways to get involved with sport here at Northumbria, even without playing it.
"If you're thinking about getting involved in the programme, I would definitely recommend it.
"It's not only just great for making friends and having a laugh here at Northumbria, but it also gives you a bit of experience in volunteering and your own professional development."
4000 students attended this year's Sports Fair but if you missed it don't worry there's still loads of opportunities to get involved. Why not download our APP and book onto a FREE Taster session or visit Sport Central for a tour?