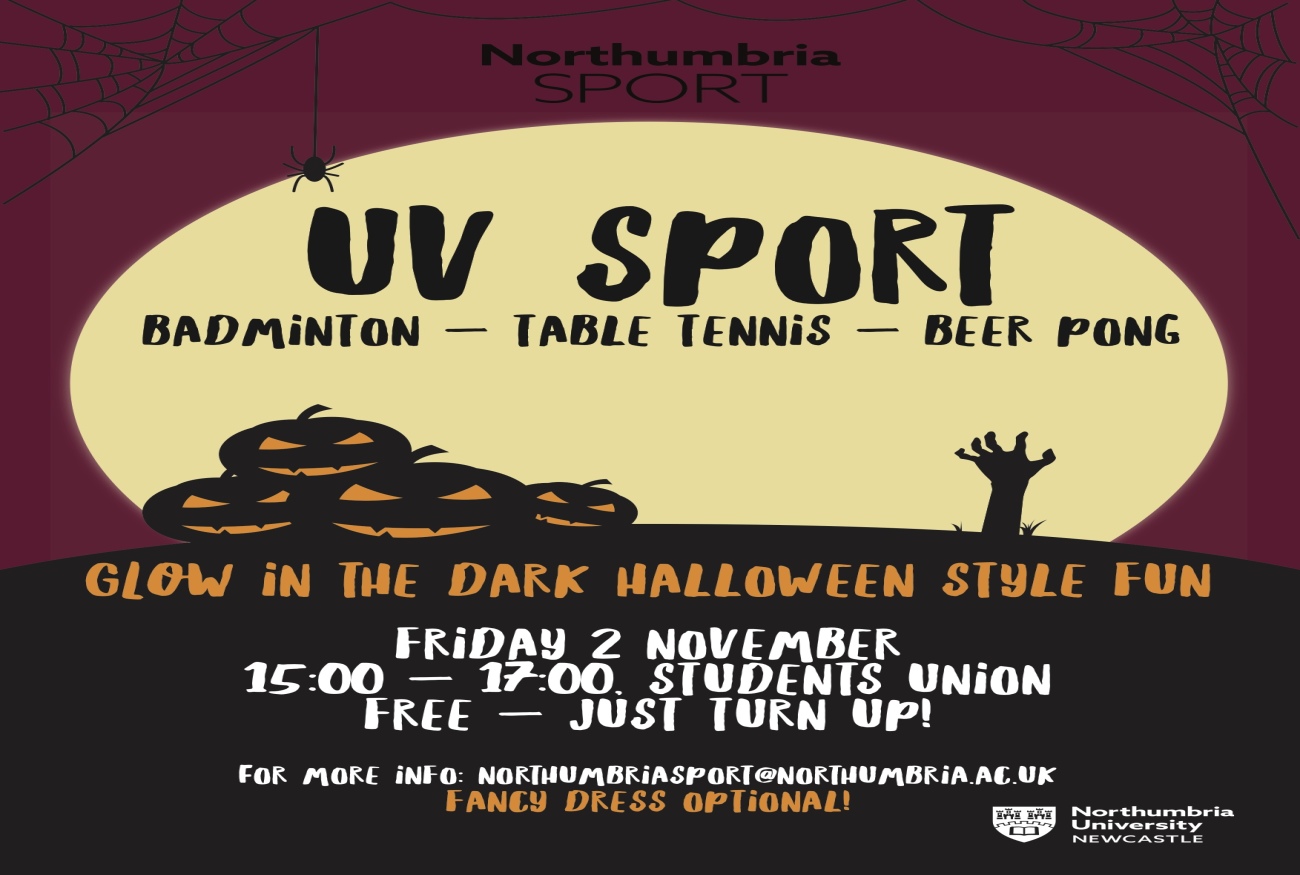 Northumbria Sport's new initiative to get all students involved continues TODAY with its next 'Active Halls' instalment…
UV Sport - Halloween style Glow in the Dark fun!
This month's sports include –
Badminton, Table Tennis and of course, the great sport of Beer Pong!
For those unfamiliar with 'Active Halls' here's a reminder of what it's all about!
Active Halls is a new initiative open to all students living in Northumbria University student accommodation, free of charge.
Northumbria Sport will deliver over 10 weekly activities in your communal areas with numerous big social events in partnership with the SU at the end of every month.
Points are awarded to an accommodation for every person who takes part in the monthly activities.
The accommodation with the most points at the end of the 10 weeks will r an end of year party for their accommodation!
So far, Claude Gibb lead the way on 68 points with New Bridge Street in a close second on 62 points.
This is your chance to compete against other halls to prove once and for all who is the BEST!
The FREE event will take place in the SU between 3pm and 5pm TODAY in the SU.
It is also open to everyone, not just those in halls so feel free to come on down!
So, if you fancy some light-hearted fun to kick off the weekends festivities, make sure to get yourself down to the SU for two hours of super fun UV sport!
For more information, head over to the Northumbria Sport website or send an email to: Northumbriasport@Northumbria.ac.uk