---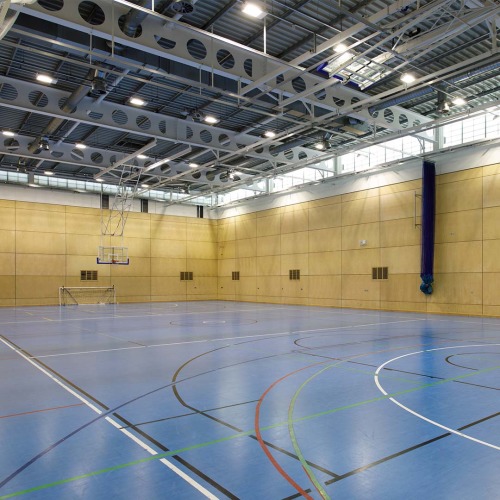 ---
---
The first floor of Sport Central includes the Upper Hall, our full size sports hall with a sprung, rubber-clad Mondo floor. This can be used as a full sized basketball, 5-a-side football, netball or volleyball court, or it can be subdivided to provide space for cricket, golf or archery nets, or martial arts or fencing pistes as required. The Upper Hall is also the main venue for our Group Exercise programme.
Booking Information
You can also book this facility by telephoning Sport Central on 0191 227 4700 or by visiting Sport Central Reception.
To enquire about using this facility for an event, please contact our Events Team on northumbriasportevents@northumbria.ac.uk.