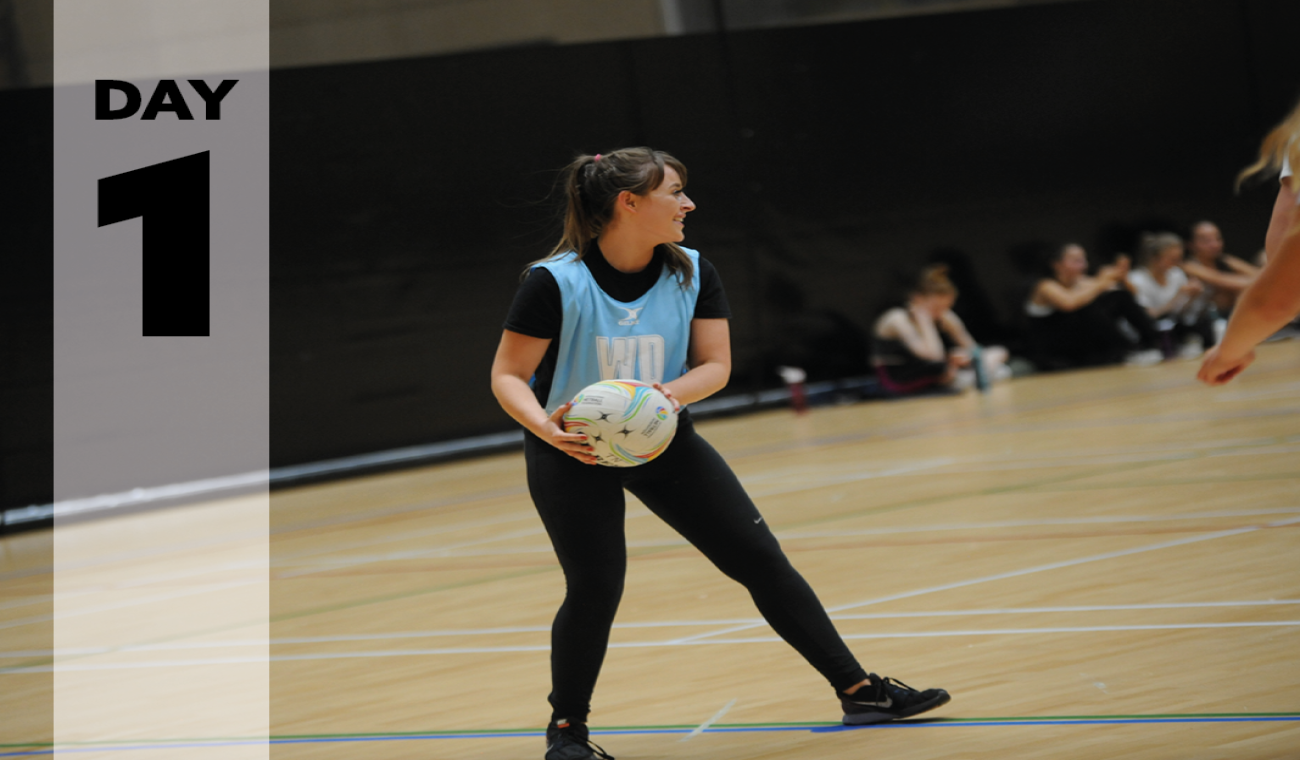 35 different sports, 90+ sessions across the week - Get booked on to join us for a FREE week of sport
Click through to view todays sessions.
Join Northumbria's BIG Week of Sport with 35 different sports to give a go.
With 90+ Sports Club Taster and Social Sport sessions there's bound to be something you'll like... and it's free!
You must PRE-BOOK to attend. Session spaces are limited and so it is first come, first served.
---
To make a booking please email the following details to northumbriastudentsport@gmail.com
Please book me in to the following session -
Sport:
Date:
Time:
Here are my details for booking and track and trace purposes –
NAME:
DOB:
EMAIL:
MOBILE:
STUDENT NUMBER (If you have one):
By making this booking I confirm that I agree to the COVID safety guidance and Health Commitment Statement that can found in the FAQ's section of the website. A member of our team will email you back to confirm your place ahead of the session.
---
Today's Sessions:
| | | |
| --- | --- | --- |
| ACTIVITY | TIME | LOCATION |
| Teqball | 12:00 14:00 | SU QUAD |
| Swimming | 14:00 - 15:00 | SPORT CENTRAL |
| Athletics | 16:30 - 18:00 | GATESHEAD STADIUM |
| Boxing Womens | 16:00 -16:45 | LIPMAN GYM |
| Badminton Womens | 17:00 -17:45 | LIPMAN GYM |
| Football Mens | 17:00 - 18:30 | COACH LANE 3G |
| Rugby Union Mens | 17:00 - 18:00 | COACH LANE RUGBY PITCH |
| Netball | 17:00 - 18:00 | SPORT CENTRAL UPPER HALL |
| Netball Social | 18:00 - 19:00 | SPORT CENTRAL UPPER HALL |
| Hockey Womens | 18:00 - 19:30 | THE PARKS, WHITLEY BAY |
| Netball | 18:15 - 19:15 | SPORT CENTRAL UPPER HALL |
| Rugby Union Mens | 18:15 - 19:15 | COACH LANE RUGBY PITCH |
| Football Mens | 18:45 - 20:15 | COACH LANE 3G |
| Tennis | 18:00 - 20:00 | DAVID LLOYD TENNIS COURTS |
| Water Polo Mens | 19:00 - 20:15 | SPORT CENTRAL POOL |
| Boxing Mens | 19:00 - 19:45 | LIPMAN GYM |
| Hockey Mens | 19:30 - 21:00 | THE PARKS WHITLEY BAY |
| Rugby Union Mens | 19:30 - 20:30 | COACH LANE RUGBY PITCH |
| Netball | 19:30 - 20:30 | SPORT CENTRAL UPPER HALL |
| Rugby League | 20:00 - 21:00 | DRUID PARK |
| Karate | 20:30 - 22:00 | LIPMAN |
| Football Womens | 20:30 - 22:00 | COACH LANE 3G |
| Basketball Womens | 20:30 - 22:00 | SPORT CENTRAL NORTH COURT |
| Netball | 20:45 - 21:45 | SPORT CENTRAL UPPER HALL |
| Rugby Union Mens | 20:45 - 21:45 | COACH LANE RUGBY PITCH |
| Rugby League | 21:00 - 22:00 | DRUID PARK |
| | | |