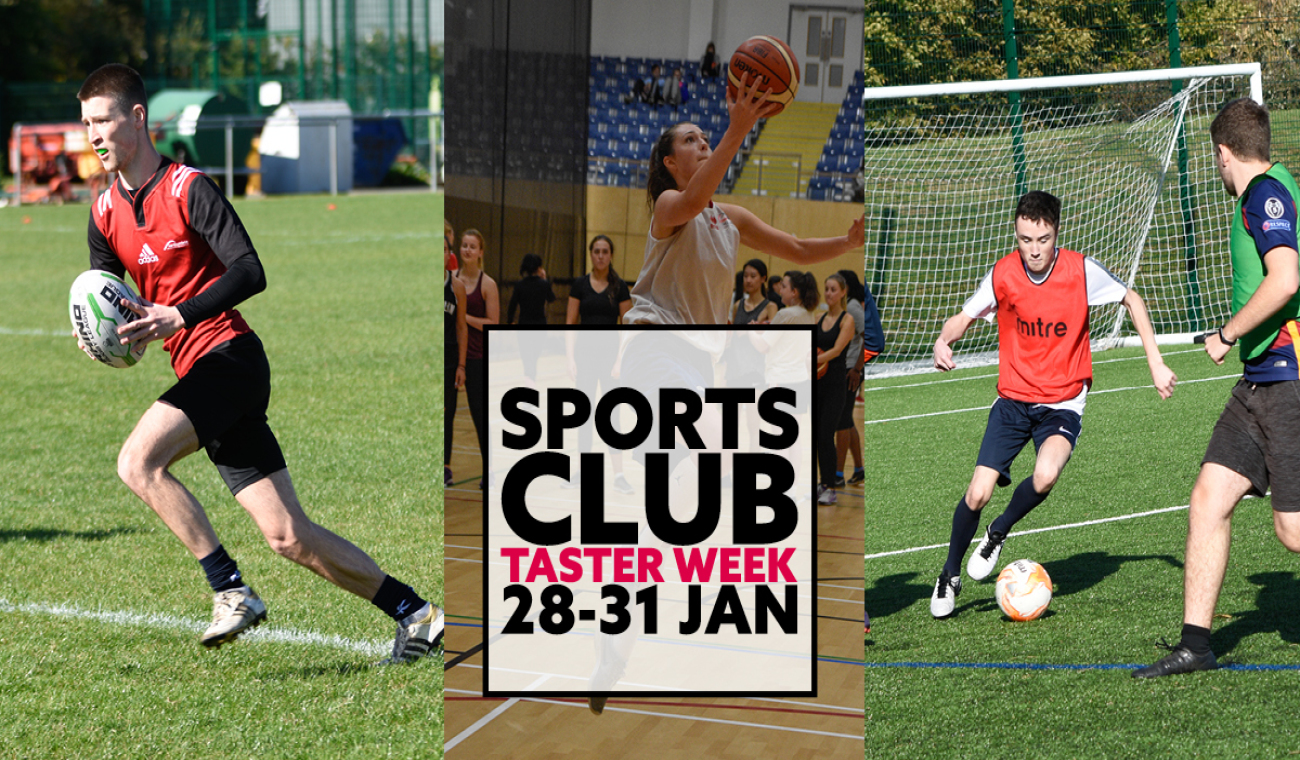 Try a number of our clubs for free with our taster sessions.
If you've thought about trying a new sport but were unsure which one was right for you, our taster week is a fantastic opportunity to give something a go without making a commitment. Simply pick a sport, check out the start times below and turn up for your session.
Second semester memberships to our clubs is just £25 for members and £75 for non-members.
Free Tasters Timetable
No need to book these sessions. Simply turn up and try for free.
Monday 28 Jan
Tuesday 29 Jan
Wednesday 30 Jan
Thursday 31 Jan

Wheelchair Basketball
17:00-18:30
Sport Central

Ultimate
16:30-18:00
Sport Central

Men's Cricket
11:00-13:00
South North Cricket Club

Men's Football
19:00-20:00
Coach Lane

Hockey
17:30-19:00
Coach Lane

Lacrosse
16:30-18:00
Coach Lane

Olympic Weightlifting
13:00-14:30
Sport Central

Volleyball
19:00-20:30
Sport Central

Basketball
18:30-20:00
Sport Central

Korfball
18:30-20:00
Sport Central

Athletics
13:00-15:00
Gateshead College

Judo
20:30-22:00
Lipman Gym

Jitsu
19:00-20:30
Lipman Gym

Running
18:30-19:30
Meet Sport Central

Men's Rugby Union
17:00-19:00
Coach Lane

Futsal
19:30-21:00
Sport Central

Women's Football
19:00-20:30
Coach Lane

Mixed Material Arts
17:30-19:00
Lipman Gym

Karate
20:30-22:00
Lipman Gym

Touch Rugby
19:00-20:30
Coach Lane

Powerlifting
18:00-19:30
Sport Central

Squash
19:00-20:30
Sport Central

Archery
18:30-20:00
Coach Lane

Quidditch
19:00-20:00
Sport Central

Back 2 Netball
19:00-20:30
Sport Central

Swimming
21:00-22:00
Sport Central