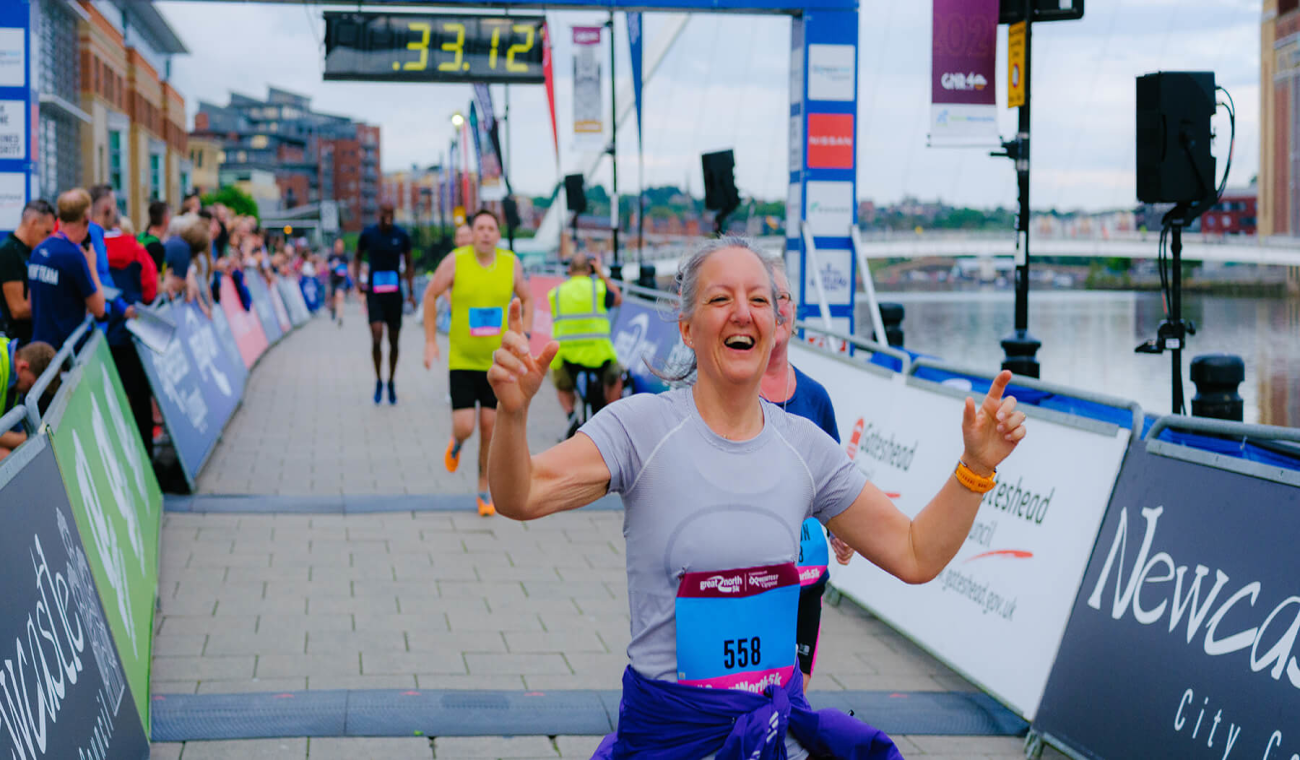 Limited free spaces for Northumbria staff and students!
9 September. Friday evening. FREE for students/Staff
The Great North 5k kicks off the Great North Run weekend celebrations in style on Friday 9 September. The Friday evening event provides a party atmosphere with the celebrations on the Quayside continuing long after you cross the finish line!
We hope to get 300 Northumbria staff, students, friends and family running/walking/moving together around the fun 5km route in an exclusive NORTHUMBRIA wave on the Newcastle Gateshead Quayside!