---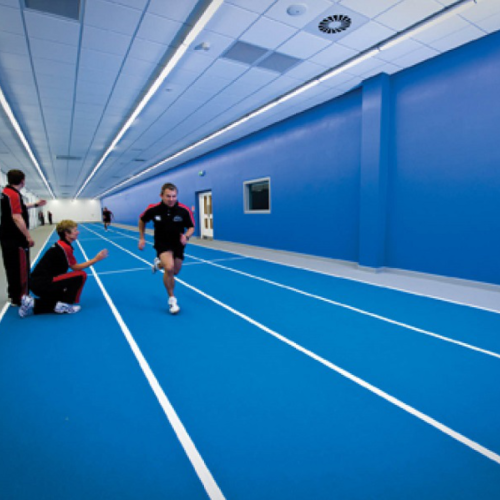 ---
---
Another unique feature of Sport Central is the 4 lane, 40 metre sprint track constructed using the same (indoor adjusted) MONDO floor on which Usain Bolt smashed the 100 metre record at the Beijing Olympics in 2008. Cameras positioned at every five metres allow data to be streamed to our analysis suites so that athletes benefit from instant feedback on their biomechanical form and running technique.
The sprint track is a recognised Centre for Research and incorporates new state-of-the-art laboratories dedicated to cutting edge sport science research. These include gait, biomechanics, physiology and integrated systems laboratories together with an audio and visual performance analysis suite and metabolic kitchen.
Whilst these sport science facilities are utilised for academic excellence and study, they are also used to improve the performance of Team Northumbria scholars who benefit from our Scholarship programme.